The Truth About Betty White's Marriage To Allen Ludden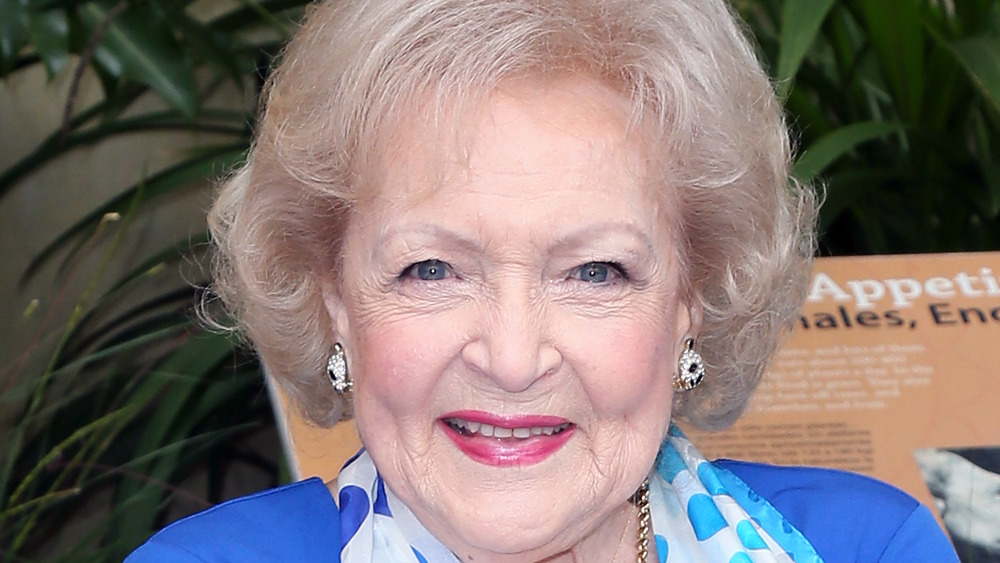 David Livingston/Getty Images
Betty White may be best known for her roles on The Mary Tyler Moore Show and The Golden Girls, but in real life she was part of one of the sweetest love stories in show business. After two ill-fated marriages, the comedic actress finally found the love of her life with game show host Allen Ludden after meeting him in 1961. 
White met her future husband when she was a guest on the TV quiz show Password, which he hosted. Ludden was married at the time, but the same week White appeared on his game show, he tragically lost his wife and mother of his three kids, Margaret McGloin, to cancer, according to Closer Weekly. He reunited with White for a project the following year and they began a long-distance dating relationship. "He brought his three kids, and they all started courting me along with Allen," White once told the Los Angeles Times.
The couple wed at the Sands Hotel in Las Vegas on June 14, 1963, built their dream vacation home in Caramel, Calif., and were regarded as one of Hollywood's most beloved couples until Ludden's heartbreaking death from stomach cancer in 1981. Here's what to know about this special union. 
Betty White once revealed she wasted a year of time she could have spent with Ludden
With two failed marriages under her belt, Betty White was unsure she wanted to take the plunge again with Allen Ludden — especially since he lived in New York when they began dating, while she was content with her life in California. A smitten Ludden proposed multiple times, only to be rejected by White.
"In love as I was, nonetheless marrying and moving east was still not in the equation," White once said, per Closer Weekly. It was a stuffed bunny that finally changed her tune. On Easter, Allen sent his lady love a stuffed white bunny with flower-shaped sapphire, ruby, and diamond earrings. The sweet gift included a note that said: "Please say YES."
"It wasn't the earrings that did it," White revealed. "It was the g*ddamned bunny. I still have it."
While the couple enjoyed a happy marriage, Ludden's stomach cancer diagnosis at age 63 cut their lives together way too short. The TV host died 20 years after first meeting the sitcom legend. "I spent a whole year, wasted a whole year that Allen and I could have had together, saying, 'No, I wouldn't marry him. No, I won't. No, I won't leave California. No, I won't move to New York,'" White once told talk show host Oprah Winfrey on Oprah: Where Are They Now? "I wasted a whole year we could have had together."
White relived the tragedy of her husband's death while filming an early episode of The Golden Girls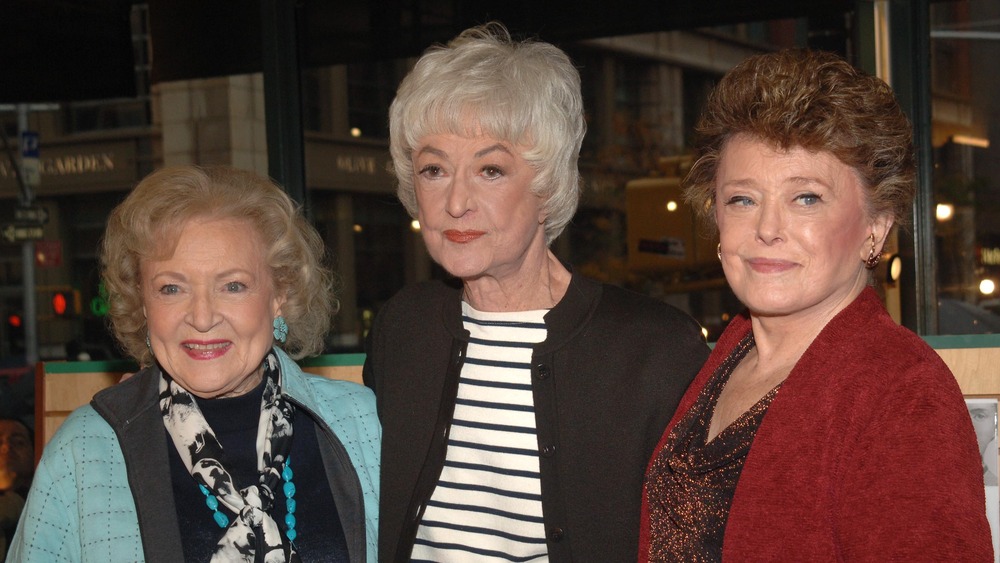 Brad Barket/Getty Images
Four years after Allen Ludden's death, Betty White was cast as the widowed Rose Nylund in the sitcom The Golden Girls. While filming the Season 1 episode "The Heart Attack," White became emotional about her real-life loss when her character recounted a story about her husband Charlie's death.
"Rose tells a story about her husband Charlie's death, and Betty's basically talking about Allen [Ludden]," Golden Girls director Lex Passaris recalled to Page Six years later. "Betty's voice kind of cracked and she took a breath and said to me, 'I'd give anything to have that year of my life back again.'"
White was at Ludden's bedside when he died in 1981 and she has remained single ever since. During a 2011 interview with Anderson Cooper, she revealed that she never married again because she still considers Ludden "the love of her life." "If you've had the best, who needs the rest?" White said of her nearly 18-year marriage.
White and Ludden's love lives on forever with side-by-side stars on the Hollywood Walk of Fame, per the California Museum website. This is one love story that definitely gets better with age.