How Harry And Meghan Really Feel About Their New Life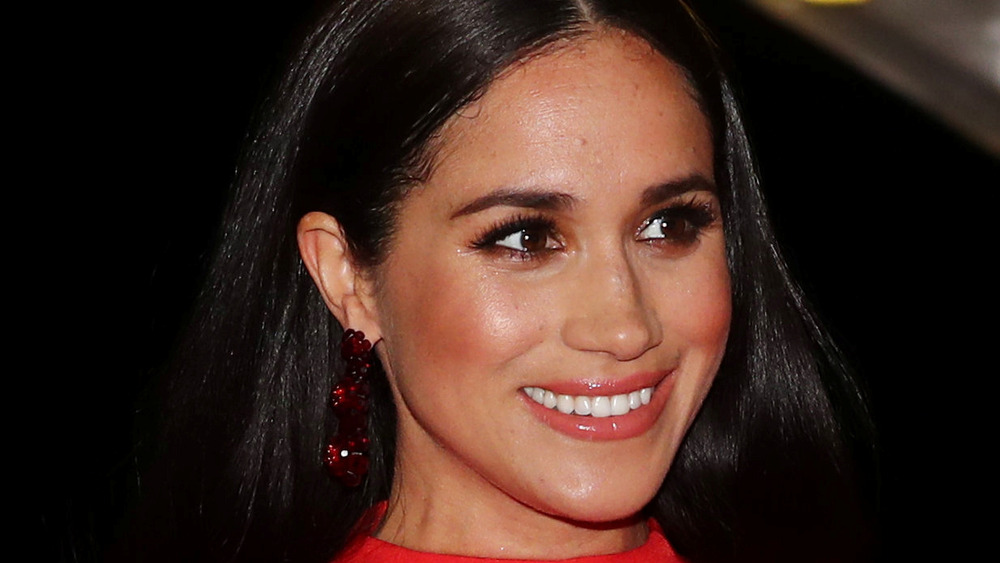 Wpa Pool/Getty Images
Prince Harry and Meghan Markle have gone through their fair share of ups and downs over the past year, but the couple is not hindered by fear or regret. The Duke and Duchess of Sussex announced they were stepping down from their positions as senior royals in January 2020, and since then, their journey has been quite eventful.
Upon wrapping up their royal duties, Harry and Meghan (along with their son Archie) jetted off to California, where they eventually settled in Santa Barbara. The couple was keeping a relatively low profile in the U.S. — until their explosive interview with Oprah Winfrey aired, that is. During the March 7, 2021 broadcast, Harry and Meghan spilled lots of details about their lives as royals and why they decided to step back. Meghan admitted that there were "concerns" about Archie's skin tone, that she was dealing with serious mental health issues at one point, and that the couple felt specifically targeted by the U.K. media. Harry also talked about being "trapped" in the royal system, and while he was able to get out, he said that his brother, Prince William, would never have that opportunity even if he wanted it. 
Needless to say, people are still talking about the interview weeks after it happened, and fans have been wondering how Harry and Meghan are handling the aftermath. As it turns out, the formerly royal couple has no regrets about their new life — keep reading to learn why they're only looking forward. 
Prince Harry feels 'liberated' in his new life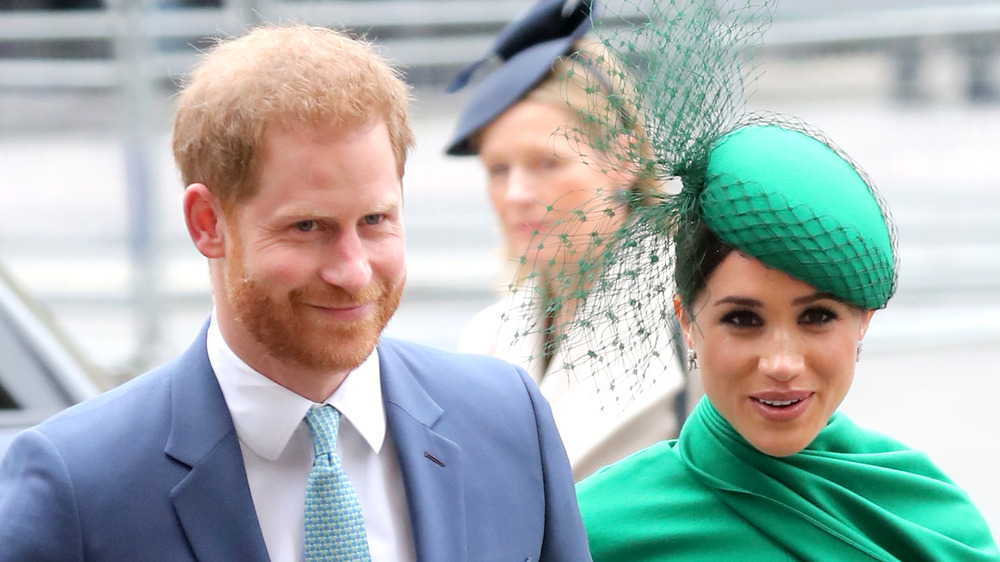 Chris Jackson/Getty Images
While Prince Harry and Meghan Markle have faced immense backlash for stepping down as senior royals, moving from the U.K., and for their interview with Oprah Winfrey, the duo is feeling good about the new life they've created for themselves. In particular, Harry risked everything — his family, his money, his reputation — to make the transition, but he's got no regrets about starting over in America.
"Harry does not have any regrets," an insider explained to Us Weekly, adding that he "feels liberated and excited about starting this new chapter." As for uprooting their lives from the U.K. to the U.S., Harry sees it as "the best decision he's ever made." 
Things certainly haven't been easy for Harry and Meghan since their departure, though plenty of fans are rooting for them and their new life in the U.S. And they have plenty of obligations to keep them busy: from deals with Netflix and Spotify to Harry's new job with BetterUp Inc. to waiting for baby No. 2 to arrive, Harry and Meghan are building a fruitful life outside of royalty. While there's likely still plenty of hurt feelings between Harry and Meghan and the royal family, the couple is no doubt looking forward to the fresh life they've started for themselves.