The Truth About Princess Margaret And Queen Elizabeth's Relationship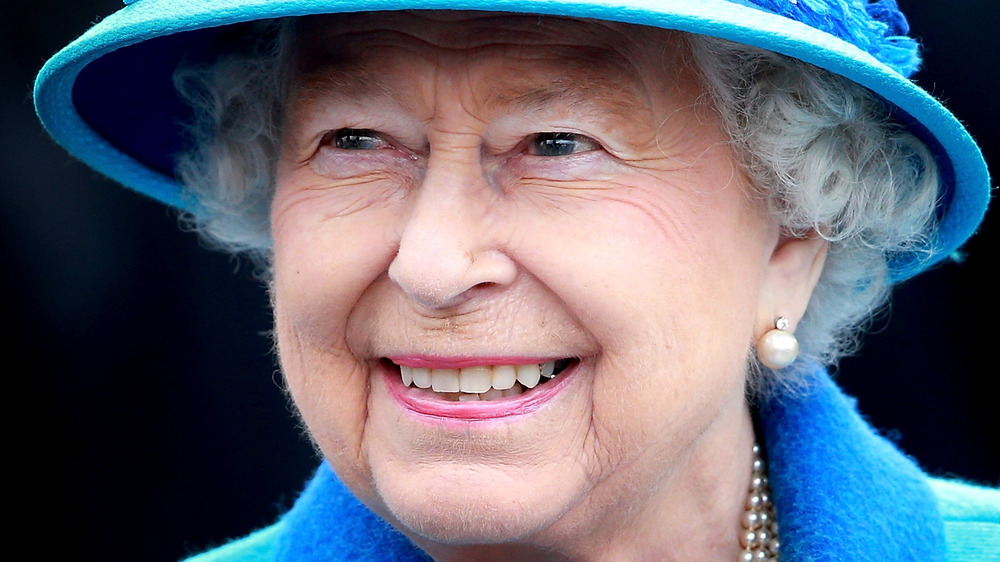 Chris Jackson/Getty Images
We may receive a commission on purchases made from links.
The British royal family is notoriously tight-lipped when it comes to answering questions about relationships within the palace walls. These are not the people who will share every single detail of their life with the press — privacy is the name of the game here.
That being said, we do have some insight into Princess Margaret and Queen Elizabeth's relationship. The sisters grew up together, with their father King George VI describing them in the following way: "Lilibet [Elizabeth's nickname] is my pride; Margaret is my joy," (via People). It seems that Margaret was more carefree growing up, while Elizabeth was more of a rule-follower. Although the sisters had different personalities, they "were fiercely loyal to each other," per People. 
As Elizabeth prepared for a lifetime of royal duties — ascending to the throne when her younger sister was 22 years old, according to People — Margaret continued to live in her sister's shadow. Keep reading for more details about their relationship.
Princess Margaret and Queen Elizabeth 'knew each other intimately'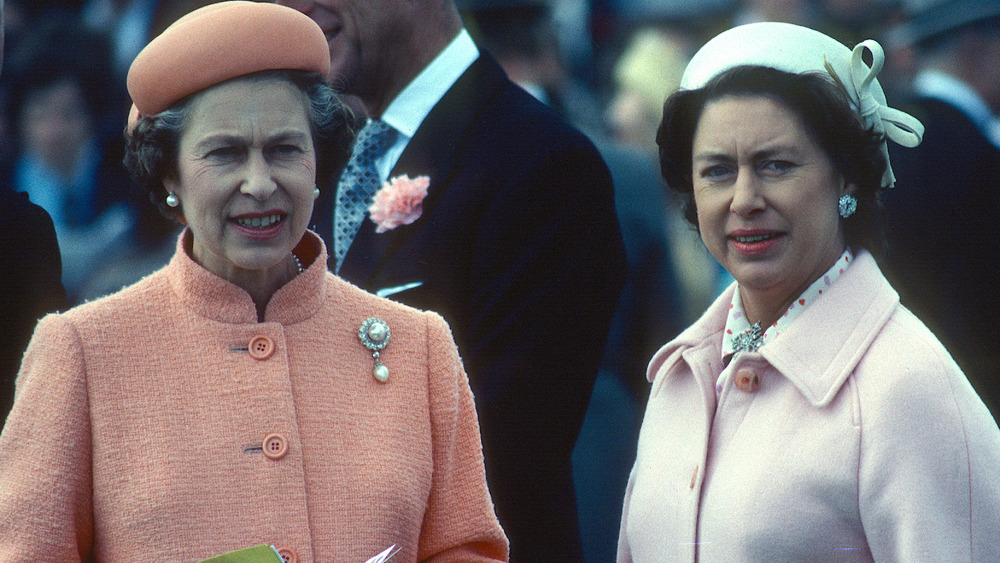 Anwar Hussein/Getty Images
Although Princess Margaret and Queen Elizabeth were two different people, they always seemingly remained close. Margaret "was someone who understood the queen in a way no one else could," royal biographer Andrew Morton told People. The author of Elizabeth & Margaret: the Intimate World of the Windsor Sisters went on to say, "They knew each other intimately from the day they were born. There is a unique intimacy between two siblings brought up together, brought up royal together, that is absolutely fascinating."
Elizabeth did not forget about her sister as she began living her life in the public eye. Margaret was a bridesmaid when Elizabeth married Prince Philip in 1947, per Refinery 29. And when Elizabeth became queen in 1952, the sisters reportedly had a phone line between their houses so they could gossip like normal people. Like most siblings, their relationship was complicated at times. Per Morton's book (via Vogue), when Margaret was in her fifties, she said "she was still playing second best after all these years," adding, "I guess I'll be second best to my grave."
Margaret died on Feb. 9, 2002, at the age of 71. At the time, Buckingham Palace released a statement, noting that "The queen, with great sadness, has asked for the following announcement to be made immediately." Per Refinery 29, on the day of Margaret's funeral, "the usually stoic queen shed public tears over the death of her sister."