What Lindsay Lohan's Younger Brother Looks Like Today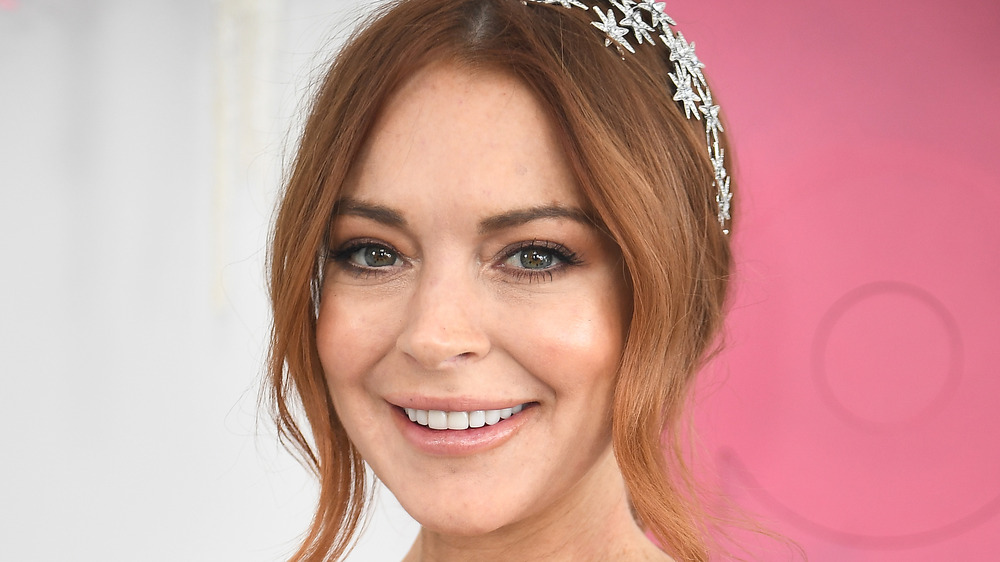 James Gourley/Getty Images
Lindsay Lohan and her family, despite having a rough run with tabloids, drug and alcohol abuse, and other unlawful antics over the years, have tried their best to not let growing up in the spotlight totally affect their lives today. After moving overseas to Dubai in 2008, the eldest Lohan now lives a more private life, which she claims has allowed her to rekindle a relationship with her family and three siblings, Ali, Cody, and Michael Jr., per The Howard Stern Show. 
Back in the mid-2000s, Lohan and her scandalous family issues made headlines everywhere. Lohan rose to fame as a child actor, thanks to her role in The Parent Trap. She then went on to achieve "teen stardom" after appearing in a number of Disney films. However, it was her lead in Mean Girls that turned Lohan into a major star and a household name. Her successful career not only made the media more interested in her, but also in her family. Her father's criminal history and marital affairs became well-known during Lohan's rise to (and fall from) stardom and eventually made the rest of the Lohan clan shy away from the public eye, per People. 
However, now that their family drama has simmered down over the years, Lohan's siblings, Ali and Cody have stepped back into the spotlight. Michael Jr. on the other hand, is like this older sister, living a private life, so we decided to get a taste of what he is up to now. 
Michael Jr. is now married and an expectant father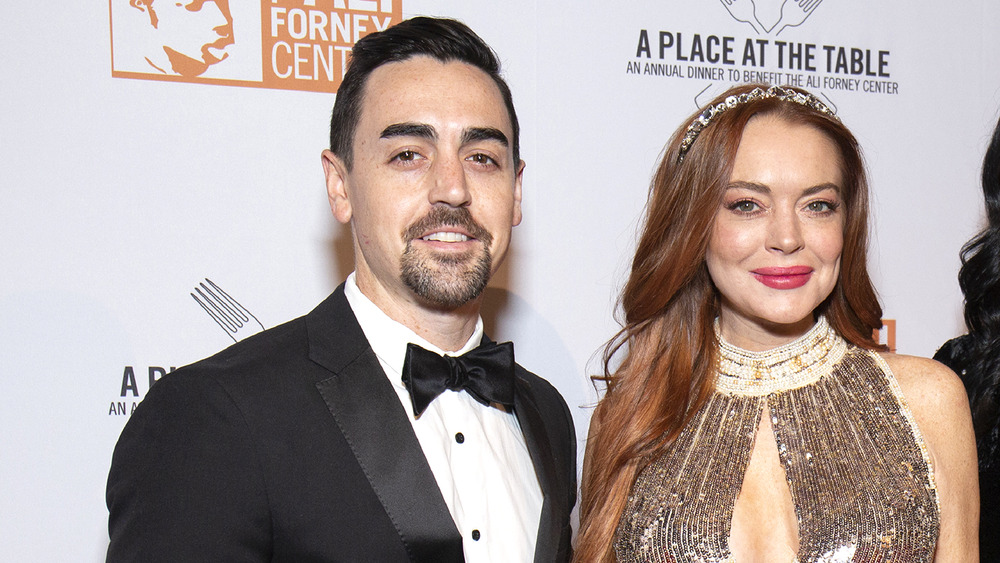 Santiago Felipe/Getty Images
Wondering what Lindsay Lohan's brother, Michael Jr. has been up to and what he looks like today? We did a lot of Instagram stalking and not only found his account but more about this celebrity sibling. 
Michael Jr., better known as Mike, did not follow his siblings' footsteps when it came to acting, singing, or modeling. Instead, via his Instagram account, he's now involved in real estate and is happily married with a baby on the way. According to his Instagram account, Mike is the managing partner for the New York City-based boutique commercial real estate advisory firm, Nineteen Blocks. He also shared with his followers a picture of himself and his wife on Feb. 6 2021, revealing that they were expecting a baby. 
He also appears to be still close with all of his siblings. In July of 2019, he shared an old photo of himself, Lindsay, Ali, and Cody in honor of his little brother's birthday. We can only assume that after he becomes a dad, his famous siblings will become even more involved with his new life as aunt and uncles!