Donald Trump's Latest Interview Is Causing A Stir. Here's Why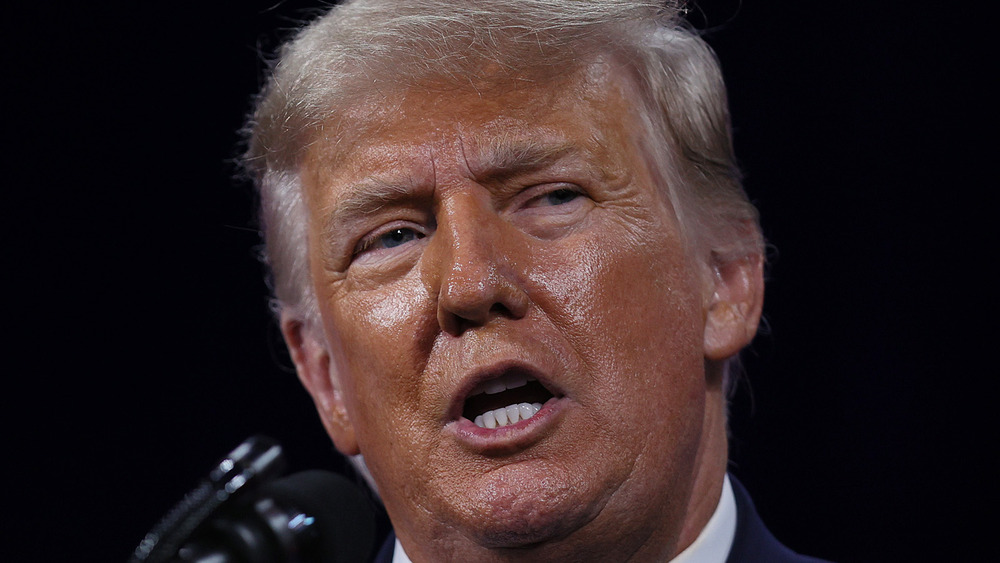 Joe Raedle/Getty Images
Donald Trump is no stranger to speaking his mind with the press. In fact, he frequently goes on tangents and expresses his opinion before answering the questions posed by reporters. While interviewing any president is an achievement for any reporter, the challenges of interviewing Trump were certainly unique. Lesley Stahl of 60 Minutes has interviewed Trump a few times, and always seems to get the juice.
"You know, when you interview anybody, you — you know, it's a performance. You're on camera. The lights are on you. He's very aware of being a performer," she told CBS. In that 2018 interview, Stahl admitted she "got on his nerves a little bit," but "he enjoyed the sparring." Fast forward to 2020, and the reporter has still asked Trump the tough questions, even when he wanted her to "be fair," according to CBS.
It's the former president's latest interview, not with Stahl but with his daughter-in-law Lara Trump, that has everyone scratching their heads. Keep reading for more details.
Facebook removed Lara Trump's interview with Donald Trump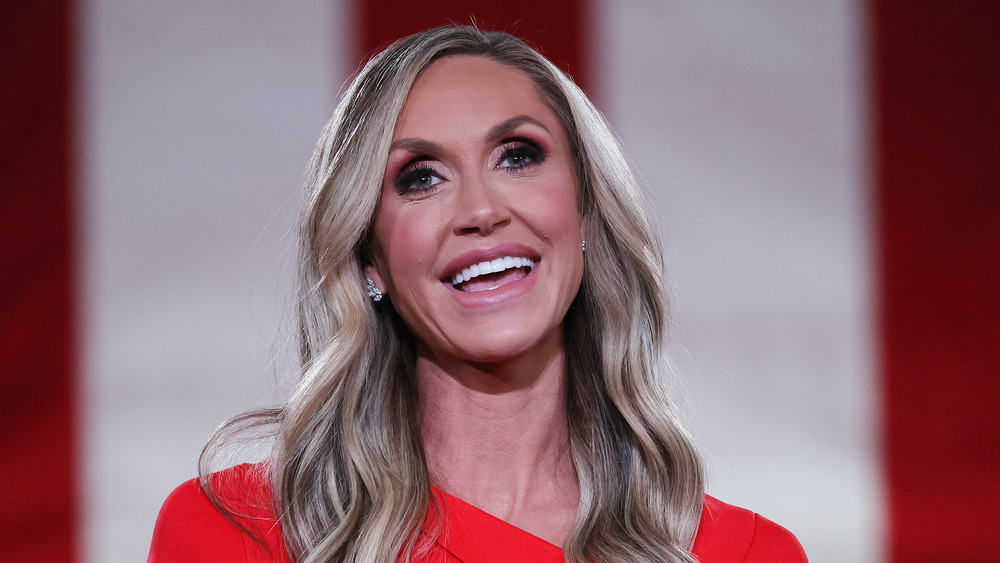 Chip Somodevilla/Getty Images
Facebook took down Donald Trump's interview with his daughter-in-law, Lara Trump. Lara teased the interview on her podcast, The Right View With Lara Trump, and encouraged her 1.4 million followers to guess who she would be chatting with.
As soon as the interview was live, though, the social media platform removed it. "We are reaching out to let you that we removed content from Lara Trump's Facebook page that featured President Trump speaking," read a message from a Facebook employee (via the New York Post) "In line with the block we placed on Donald Trump's Facebook and Instagram accounts, further content posted in the voice of Donald Trump will be removed and result in additional limitations on the accounts."
Lara is vocally upset about the removal, as is her husband Eric Trump. He took to Instagram to express his feelings, calling the incident "horrible." The former president, however, does not seem to be fazed by the ordeal and recently launched his new website, 45office.com, per CNN.