The Real Reason Eric Trump Is Heartbroken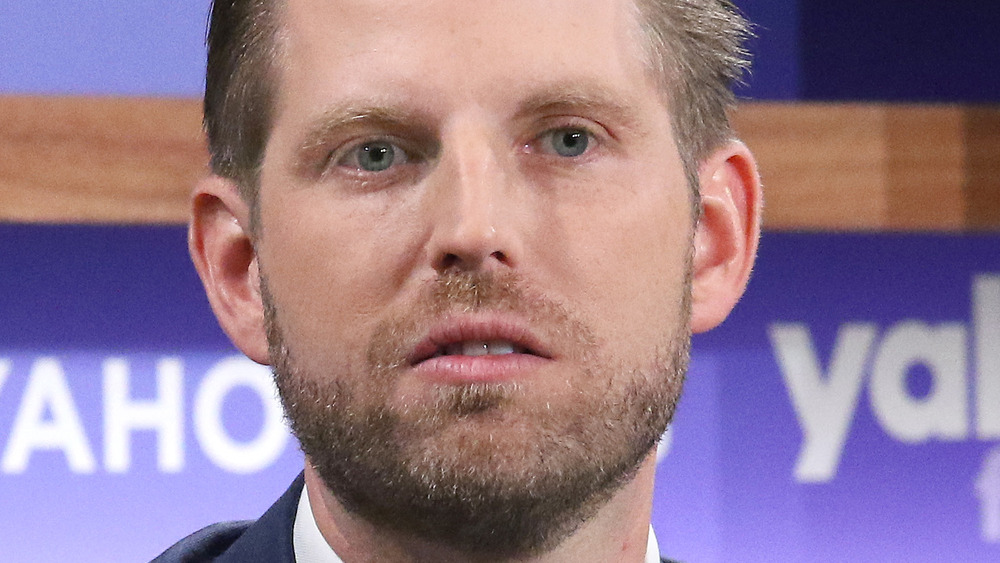 Jim Spellman/Getty Images
Eric Trump is making it known that he's heartbroken. The Trump family isn't exactly known for keeping their opinions under wraps, and the group has become pretty famous for making their outspoken opinions and comments public knowledge, sharing their thoughts on pretty much every topic available. Former President Donald Trump's third child follows in his father's footsteps when it comes to being outspoken, and he had heads turning in March 2021.
Eric Trump took to Twitter to show off a Florida property listed by Trump International Realty, which he manages alongside his brother, Donald Trump Jr. The house was one once owned by their aunt, Maryanne Trump Barry, and came with a much higher price tag than the Trump brothers initially bought it for only around three years earlier. They paid $18.5 million for the home in 2018, but Eric revealed they were asking for $49 million.
But it's not real estate that has Eric in the headlines this time. Keep reading for the real reason he's feeling heartbroken.
Eric Trump is heartbroken because of Joe Biden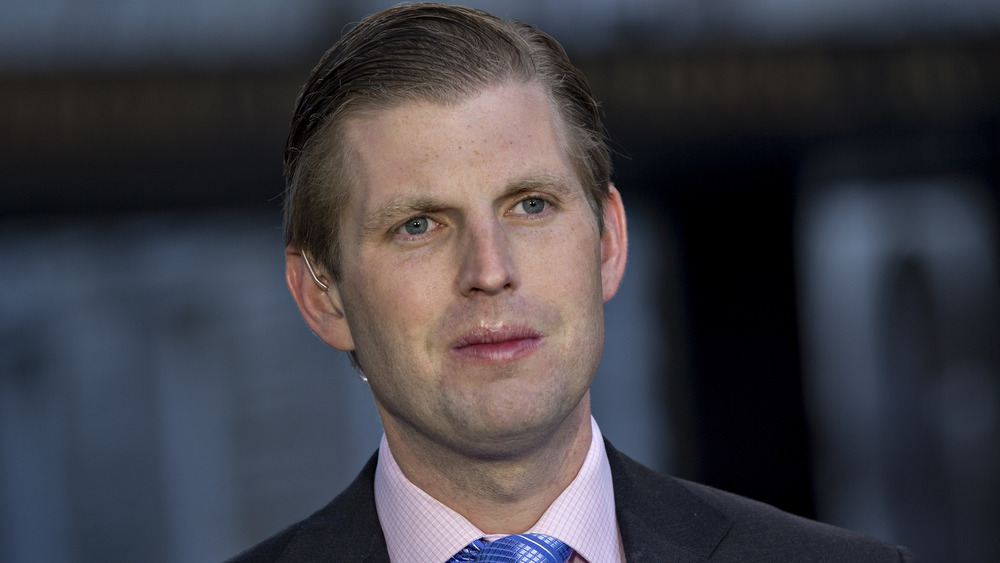 Bloomberg/Getty Images
Unsurprisingly, Eric Trump isn't too happy with President Joe Biden. Trump made his feelings known during an appearance on Maria Bartiromo's Sunday Morning Futures on Fox News on March 28, 2021, where he claimed his and his family's hearts were broken by Biden's first few months in office. Bartiromo asked Trump to share his thoughts on the administration that replaced his father's, noting Biden had returned to his home in Delaware for the fifth time since becoming president in January 2021.
"I don't even know where to begin. First of all, Maria, it's heartbreaking to us. I saw how much time and effort my father put into the job. I mean, Biden is saying, well, I'm not going to go down there because I don't want to inconvenience the Secret Service," Trump said. He then took aim at Vice President Kamala Harris, noting that she was "standing in front of literally Air Force Two in that last picture, where you've got the greatest ecosystem."
Trump appeared to be speaking about immigration and the Mexico border, continuing, "You know how many times my father went down to the border? Because it's a serious issue that plagues this country." Trump continued to discuss border control, adding, "My father had this issue fixed" before claiming that "illegal immigration was not a problem anymore" during his father's administration. "A system that was working and was perfect and was fixed, turned into absolute junk," he added.