Donald Trump Jr. And Eric Trump Have Something To Say About Their Father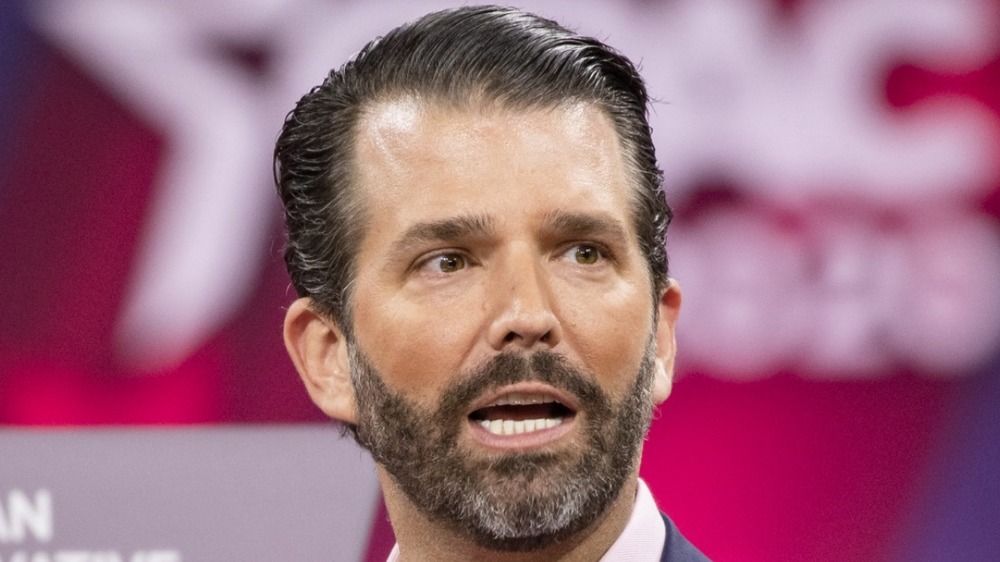 Samuel Corum/Getty Images
Former President Donald Trump was acquitted in his second impeachment trial on Feb. 13, 2021. Despite the evidence presented, 43 Republican senators acquitted Trump on the charge that he incited an insurrection at the U.S. Capitol. His sons, Donald Trump Jr. and Eric Trump, were very gracious about the impeachment verdict, praising house impeachment managers.
Just kidding! We're talking about the Trump boys. Of course, Don. Jr. and Eric gloated about their dad's acquittal. After the verdict, Eric tweeted, "2-0." That tweet was heavily mocked on Twitter, considering Trump is only the third president in U.S. history to be impeached and the only president to be impeached twice. According to Business Insider, "Only two presidents were impeached before Trump — Andrew Johnson in 1866 and Bill Clinton in 1998." Since our country is 244 years old, celebrating your dad beating impeachment twice isn't exactly the stuff of bragging rights.
Keep reading to learn more about Eric and Don Jr.'s reaction to their father's second impeachment verdict.
Donald Trump Jr. and Eric Trump love to troll on Twitter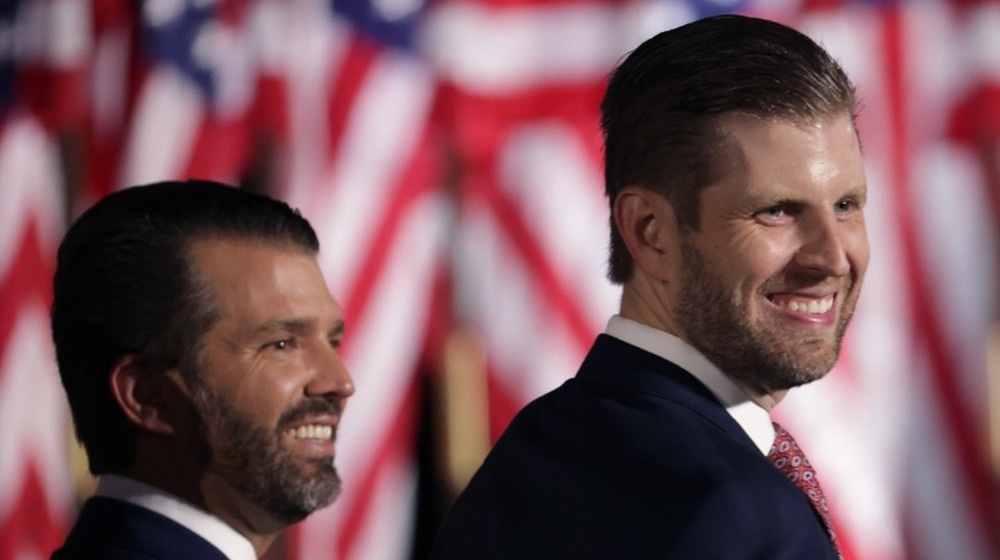 Alex Wong/Getty Images
Just like their dad, Donald Trump Jr. and Eric Trump love to troll people on Twitter. Although former President Donald Trump's mean tweeting days are over, his sons are carrying on the family tradition. After the verdict, the oldest Trump son bragged about the verdict. Per The Washington Post, the Senate voted 57-43 in favor of conviction but that tally fell short of the two-thirds majority needed to convict.
Donald Jr. posted an image of his dad in a Rocky fighter pose, with the words, "Back to Back Impeachment Champ." He wrote in the same tweet, "When the establishment hates you and wants to prevent you from ever running again you know you're doing something right." 
Don Jr. posted a video on Facebook and Twitter, saying: "My thoughts on the Not Guilty verdict in Sham Impeachment Part Deux." Not to be outdone, Eric tweeted, "Our historic, patriotic and beautiful movement to Make America Great Again has only just begun. In the months ahead I have much to share with you..."