The Real Reason Donald Trump Is Slamming Joe Biden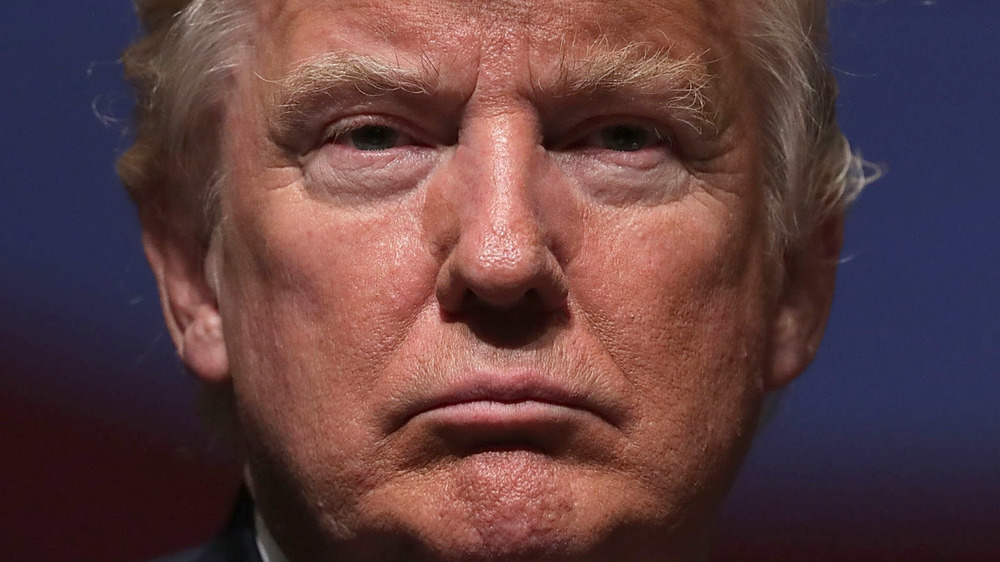 Alex Wong/Getty Images
After laying low for a few months after his presidency ended in January 2020, former President Donald Trump came back swinging at Democrats and President Joe Biden. Trump made his comeback at the Conservative Political Action Conference on Feb. 28, 2021, where he once again reiterated his disproven claims of voter fraud in the 2020 election, as per NBC News. "Actually they just lost the White House... This election was rigged," Trump said to the enthusiastic crowd at CPAC (via Variety). Trump also slammed the Supreme Court, saying that "they didn't have the guts or the courage to make the right decision" to overturn the election results.
As it turns out, Trump's appearance at CPAC was only the beginning of his grievances towards the Biden administration. On March 5, 2021, the former president issued a strongly worded email criticizing Biden on his migrant policies at the border. Keep scrolling to find out what Trump said.
Donald Trump called Joe Biden's leadership 'disastrous'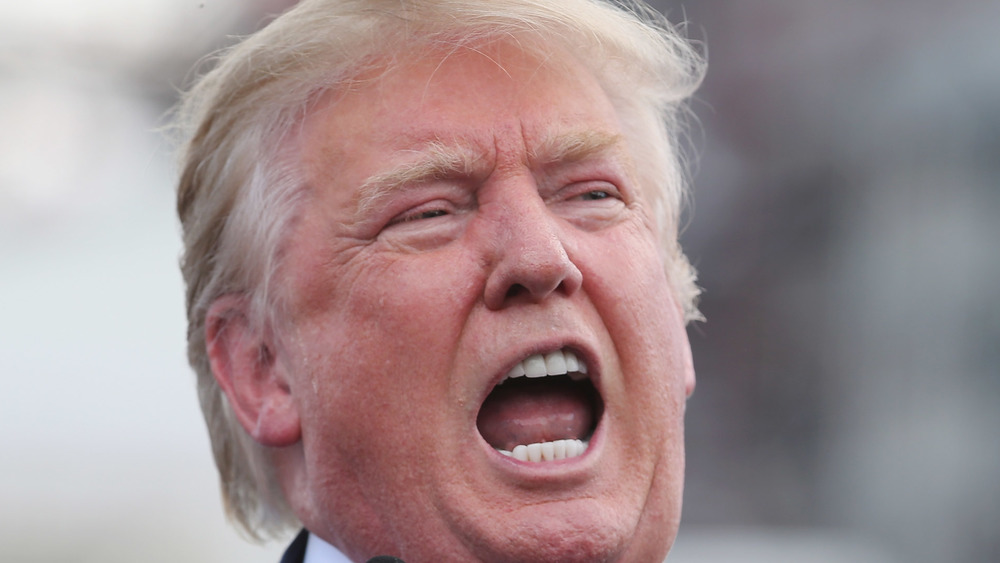 Chip Somodevilla/Getty Images
During former President Donald Trump's four-year term, his policy on separating migrant children from their families at the U.S.-Mexico border elicited national outrage (via The Atlantic). Shortly after Joe Biden assumed office, he started to undo Trump's "Remain in Mexico" policy and allowed asylum seekers into the country as they await rulings — a move that Trump has decried as "disastrous" (via The New York Post).
In an email obtained by the Post, Trump slammed Biden's leadership. "Our border is now totally out of control thanks to the disastrous leadership of Joe Biden," Trump wrote. "A mass incursion into the country by people who should not be here is happening on an hourly basis, getting worse by the minute."
Trump went on to accuse asylum seekers of having "criminal records" and "spreading covid" and said that they are being "released back onto the street to commit heinous and violent crimes." He further criticized Biden for violating "his oath of office to uphold our Constitution and enforcing our laws" by undoing his migrant policy. 
As of this writing, neither Biden nor his White House press secretary Jen Psaki has responded to Trump's email, but we're sure this isn't the last time the former president will be making his voice heard.