Why Eric Trump's Latest Tweet Is Turning Heads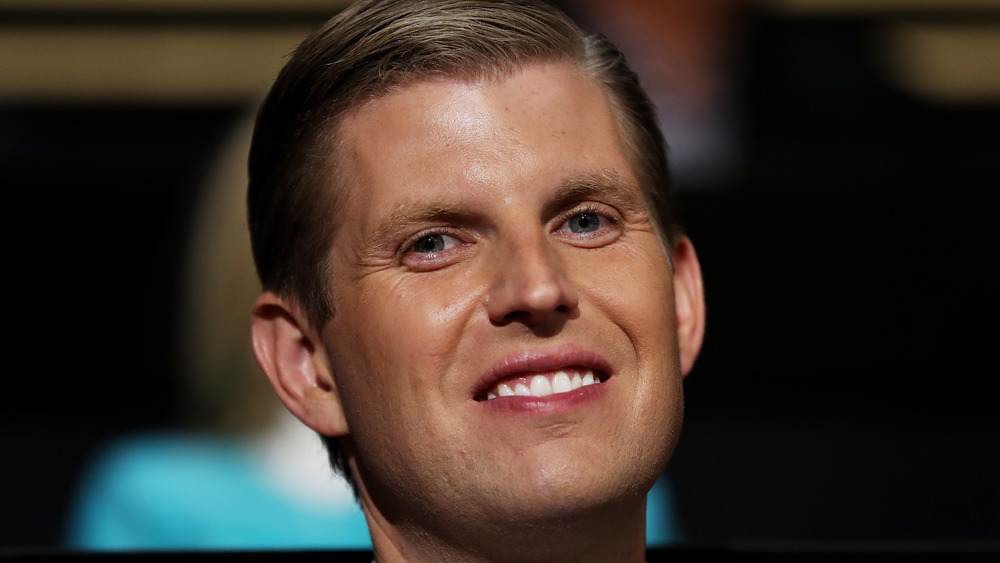 Joe Raedle/Getty Images
The Trumps always know how to cause a stir and it doesn't look like they are going to throw away their ladle anytime soon. Following their departure from the White House, there has been much chatter about where they will settle, and since Melania Trump strutted off Air Force One in a caftan after in Palm Beach, Fla., most of Trump's lineage has followed suit.
Ivanka Trump and her husband Jared Kushner are reportedly living in Miami while their waterfront home near Indian Creek Village, also known as "Billionaire Bunker," is being built, according to the Daily Mail. As for Donald Trump Jr. and his girlfriend Kimberly Guilfoyle, they were considering a move to Florida as well, but to Jupiter, where Don Jr's five kids live with his ex-wife Vanessa, according to the New York Post. 
While Tiffany Trump was reportedly thinking of joining her siblings too, Eric Trump has yet to set his roots since the presidency. He was spotted flying back to New York on two occasions, but the businessman took to Twitter on March 3, 2021 to tease his new home base and next real estate endeavor. However, his words are causing quite a bit of controversy. Keep scrolling for more details.
Eric Trump is selling his Palm Beach home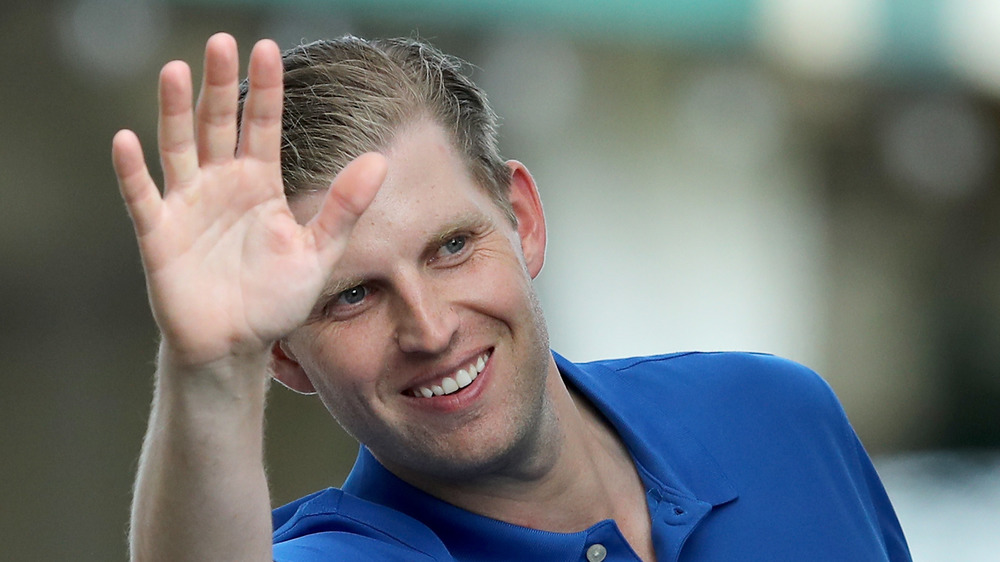 Elsa/Getty Images
Following the speculation about where the Trumps will settle, Eric Trump took to Twitter to share that his beachfront home is up for grabs. "Just listed in Palm Beach, FL!! 1125 South Ocean Blvd," he tweeted with several photos of the opulent home, boasting a grand entrance and a gorgeous pool steps away from the sand.
However, the property isn't entirely Eric's to sell since the home was purchased by Trump International Realty, which he manages with his brother Donald Trump Jr., in 2018. They paid a whopping $18.5 million for the home their aunt Maryanne Trump Barry once lived in. "It is a great honor to have purchased one of the finest mansions in Palm Beach," Eric told Mansion Global at the time.
Despite purchasing the home for $18.5 million less than three years ago, the brother's listed the property for $49 million. At well over double the purchase price, Eric's ad for his latest real estate venture garnered a lot of criticism. "$49 million, up from $18.5 2 years ago? That's a lot of 'goodwill' to pay for a house owner by a former President," one person replied. "I'm sure a typical trump supporter can afford this," another user wrote, while a third added, "Raising some money for lawyers, I see. Good call."