Where Donald Trump Jr. And Kimberly Guilfoyle Will Live Now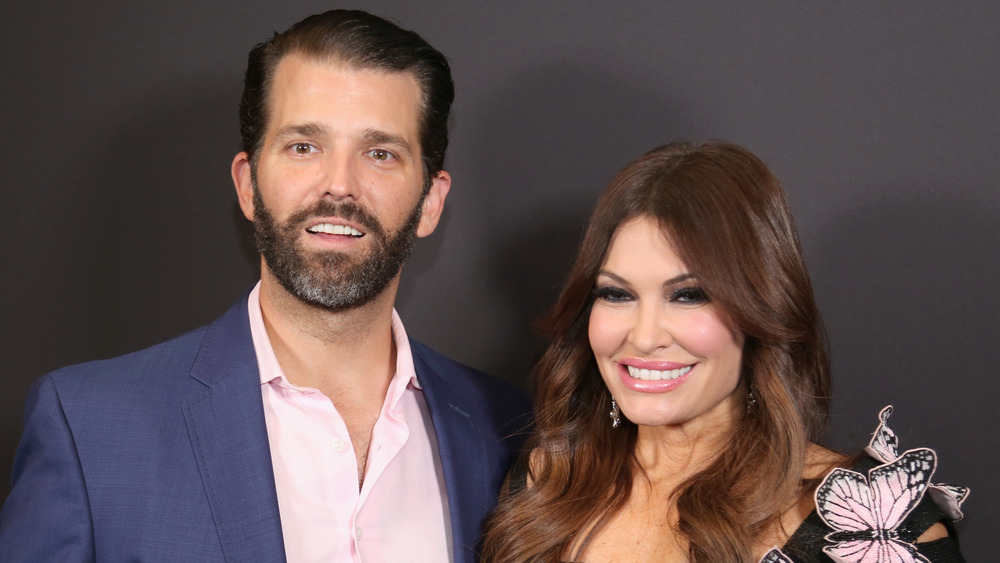 Manny Carabel/Getty Images
In the wake of the Capitol riots on Jan. 6, 2021, Donald Trump Jr. has come under heavy public scrutiny. A lot of the criticism has to do with a video Trump Jr. took, which showed him backstage with friends and family as President Donald Trump prepared to address a crowd of supporters. In the clip, which was taken shortly before the violence, Trump Jr. and others appear to be celebrating.
Among the people in the video was Trump Jr.'s girlfriend, Kimberly Guilfoyle, a former Fox News political analyst. Many believe that they played a role in provoking the mob that stormed the Capitol building. On Jan. 12, 2021, New York Rep. Hakeem Jeffries, a Democrat, tweeted," Donald Trump Jr. is now under criminal investigation in the District of Columbia." At the time of this writing, Jeffries' claim hasn't been confirmed.
Even though he bought a $4.5 million home in the Hamptons with his girlfriend in 2019, the New York Post reported that Trump Jr. is supposedly eager to leave the state of New York following the fallout from the riots. The Post claims that Trump Jr. and Guilfoyle want to relocate to Florida, and a source told the publication that Trump Jr. wants to move to Jupiter, Fla., to be closer to his ex-wife and kids. As it turns out, a move south would bring Trump Jr. closer to several other members of his family — keep reading find out who else might call the Sunshine State home.
Trump Jr.'s sisters are reportedly eyeing Florida too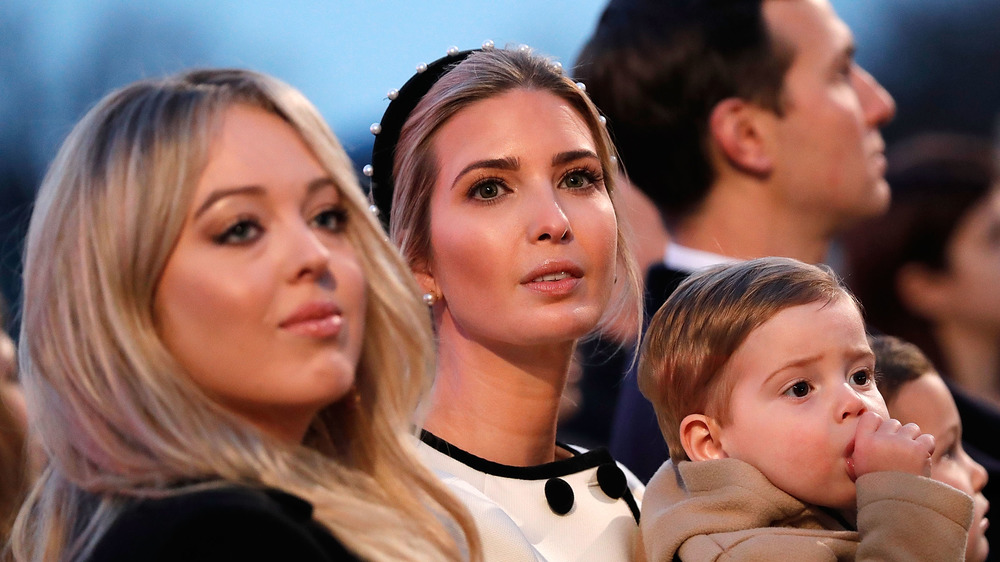 Paul Morigi/Getty Images
Other members of the Trump family had already begun buying properties in Florida. As reported by CNN, Ivanka Trump and Jared Kushner put a bid on a plush estate listed for an eyebrow-raising price tag of $31.8 million. The exclusive island enclave near Miami Beach, Fla. has been nicknamed the "billionaire bunker." A local real estate agent told CNN that the area is sought out by the ultra-elite because of the "intense security" provided to its inhabitants.
On Jan. 13, 2021, Page Six reported that Tiffany Trump was following her sister's lead and migrating to Florida. After finishing up school at Georgetown, Tiffany is supposedly eyeing property in South Beach, Miami. A source told the publication that Tiffany decided to move to Miami after Donald Trump lost the 2020 election. "She truly thought her father would win a second term and she'd continue as part of the First Family," Page Six reported.
Of course, it's unclear whether the Trumps will stick to these reported moves, especially since the family members are known to switch course unexpectedly. We'll see.
What's next for Don Jr. and Kimberly Guilfoyle's relationship?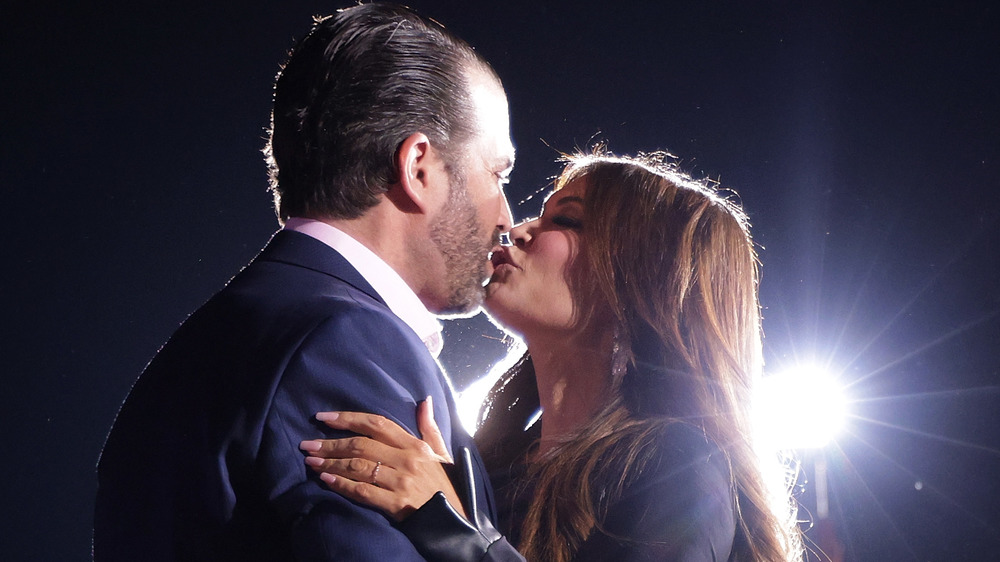 Alex Wong/Getty Images
Considering Donald Trump Jr. and Kimberly Guilfoyle are reportedly considering a move to Florida, it's fair to wonder whether they ever plan on getting married. The answer to that is not clear as of this writing, but Guilfoyle did clear up one important detail to Zenger News in April 2020, revealing that she won't adopt the Trump name if they do get hitched. She also skirted around the subject about whether she envisions herself as a future first lady of the United States, joking, "That's not my dream. Tonight it's a Chipotle burrito bowl. That's my most immediate dream. You get hungry on the road." 
Now that Trump Jr. and Guilfoyle presumably have more time on their hands, it's possible they'll start drafting more concrete for their future together. The ex-Fox staffer did seem to allude to that in a December 2020 birthday post to Trump Jr., writing, "He is a loving father, loyal friend to all who are lucky to know him, and someone who I love with all my heart. I cannot wait to see what the future holds, together at your side."
So will there be a 2021 wedding? TBD, but we do know it won't take place at the White House.