The Real Reason Kimberly Guilfoyle Was Forced Out Of Fox News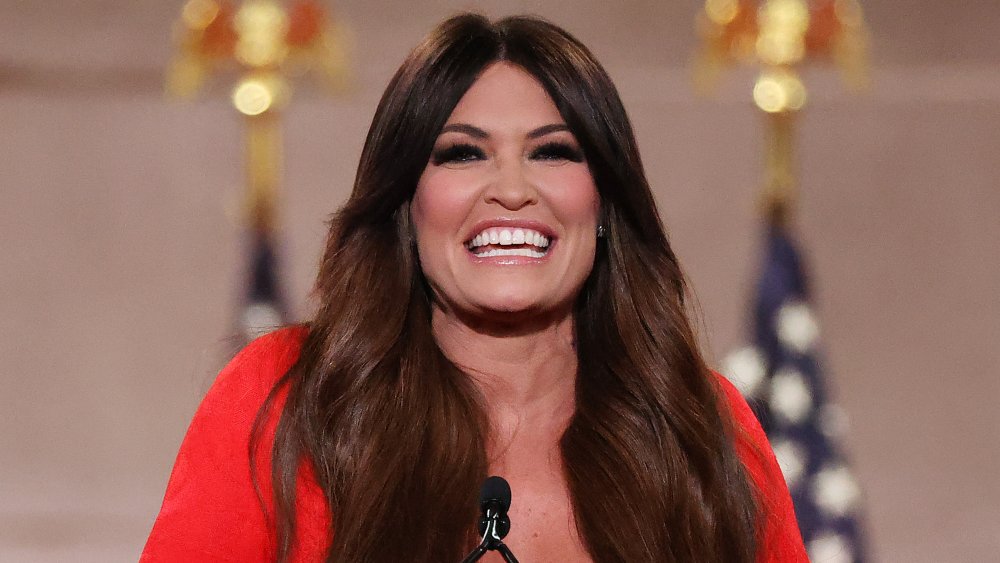 Chip Somodevilla/Getty Images
Back in July 2018, Kimberly Guilfoyle — who is currently working as one of President Donald Trump's campaign advisers and dating the president's son Donald Trump Jr. — left her post on FOX News' The Five somewhat abruptly. The New York Times speculated that Guilfoyle could've possibly been vacating the job to take on a more politics-centered role with President Trump, which as we know now wound up happening. The newspaper stated in their report, "President Trump considered hiring her as his White House press secretary, telling allies that he was impressed with her presence on TV." She didn't actually become the press secretary, but she's still involved in the president's campaign to this day.
At the time of Guilfoyle's departure from the network, FOX News' statement simply read that the network had "parted ways" with her, leading some to believe that perhaps the exit wasn't a calm one, since the wording was so formal and succinct. Very shortly after she left, that belief only increased, since HuffPost then published an exclusive report, alleging that Guilfoyle was indeed forced out of her job at the network. The publication had a handful of sources who claimed Guilfoyle did not leave voluntarily at all, but a rep for Guilfoyle told HuffPost that her exit from FOX News was "mutual and amicable."
What followed in the coming days — and years — revealed that Guilfoyle leaving FOX News likely was anything but amicable. Keep reading to find out about the ups and downs of what went down.
Kimberly Guilfoyle's former assistant made several complaints about sexual misconduct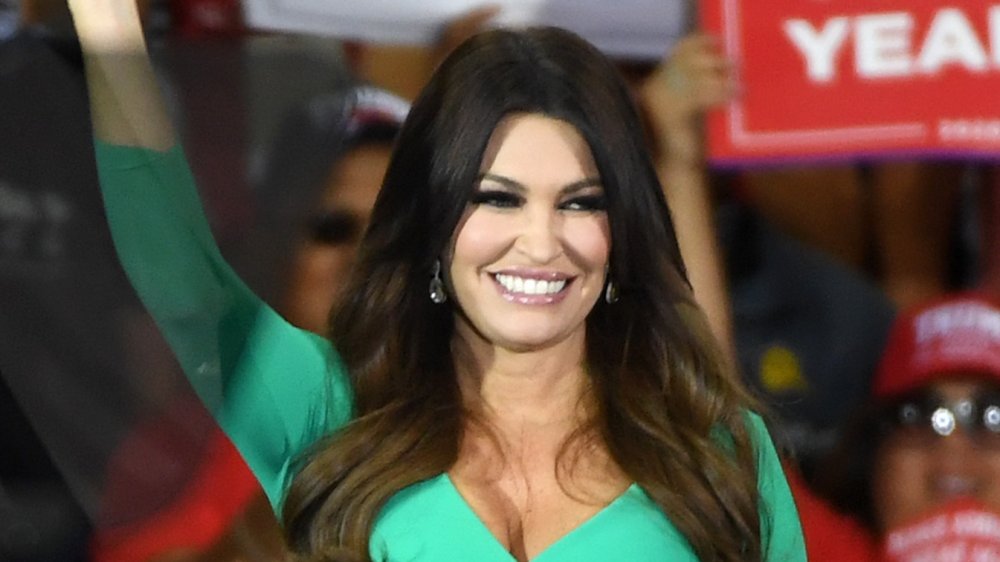 Ethan Miller/Getty Images
Days after Kimberly Guilfoyle left her job at FOX News in 2018, HuffPost published an exclusive report saying Guilfoyle's exit from the network was due to her being forced out over sexual misconduct allegations. According to the outlet, the network was reportedly investigating human resources reports against Guilfoyle for months and they told her she had to be out by July that year, but she tried to reason with them to let her stay. It didn't work and she was forced to leave. The complaints against Guilfoyle, according to HuffPost's sources, included allegedly verbally abusing support staff and showing coworkers illicit photos and discussing who was in them. 
It wasn't until October 2020, though, that the darker details of these complaints came to light. In a story published in the New Yorker, it was revealed that Guilfoyle's former assistant bore the brunt of the alleged misconduct. The assistant, who also worked for former FOX host Eric Bolling, alleged in the complaint that Guilfoyle "subjected her frequently to degrading, abusive, and sexually inappropriate behavior." The assistant claimed Guilfoyle frequently displayed herself naked and made the assistant uncomfortable on a regular basis.
After the complaint was filed, FOX hired a law firm to handle the situation. It was then that the assistant alleged that Guilfoyle tried to pay her off, so she wouldn't tell the lawyers what had really happened. At the time, Bolling was also being investigated for sexual misconduct.
Kimberly Guilfoyle's former assistant was reportedly paid about $4 million over the complaints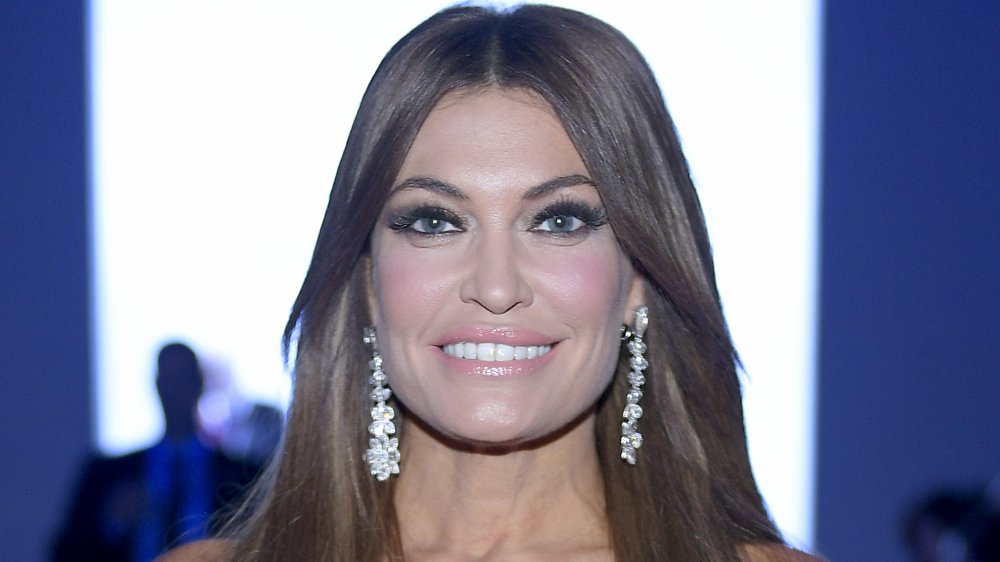 Roy Rochlin/Getty Images
Not only did Kimberly Guilfoyle's assistant at FOX News complain about misconduct in the workplace and distress over working with Guilfoyle, but she also alleged Guilfoyle attempted to keep her quiet during the investigation by a legal team. According to the New Yorker, though, the assistant refused to conceal the truth, and instead made complaints about Guilfoyle and her other superior, Eric Bolling. The assistant then feared retaliation, as she claimed Guilfoyle made comments about her influence and being able to ruin her with everything she knew. 
The result, according to the New Yorker, was a deep investigation into Guilfoyle and Bolling, and Guilfoyle's eventual ouster from FOX News. However, the assistant's identity has remained protected, and in the New Yorker's October 2020 report, the woman simply commented, "I wish you well. But I have nothing to say." Vanity Fair also reported that the assistant was "eventually paid more than $4 million by FOX News over the matter." 
Guilfoyle, on the other hand, made the move to President Trump's campaign, where she's been a public figure ever since. As for the allegations, her lawyer previously told the New Yorker that "any suggestion" she "engaged in misconduct at Fox is patently false." More recently, Guilfoyle told the outlet, "In my 30-year career... I have never engaged in any workplace misconduct of any kind... I have served as a mentor to countless women, with many of whom I remain exceptionally close to this day."