How Much Is Kimberly Guilfoyle Really Worth?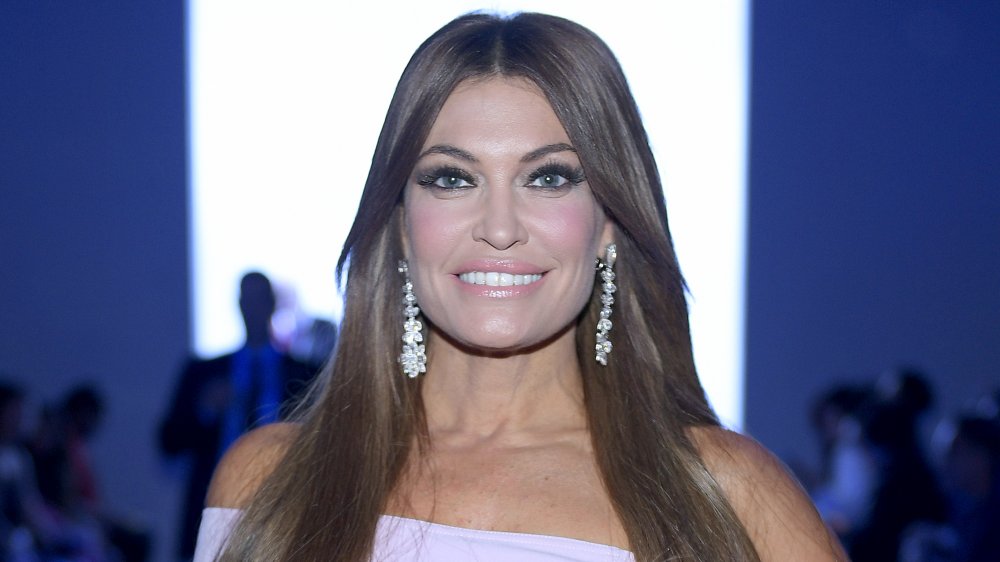 Roy Rochlin/Getty Images
With coronavirus cases continuing to surge throughout the U.S., the Trump administration proved it's not immune to the impact of COVID-19. Kimberly Guilfoyle, a top Trump campaign fundraiser and girlfriend of Donald Trump Jr., tested positive for coronavirus ahead of Donald Trump's rally in South Dakota on July 4, 2020.
"After testing positive, Kimberly was immediately isolated to limit any exposure. She's doing well and will be retested to ensure the diagnosis is correct since she's asymptomatic but as a precaution will cancel all upcoming events," the Trump Victory Finance committee said (per Forbes). "Donald Trump Jr. was tested negative, but as a precaution is also self isolating and is canceling all public events." 
While the pair will likely remain out of the public eye for weeks to come, Guilfoyle's diagnosis has renewed public interest in the former Victoria's Secret model's connection to the Trump family. Prior to her relationship with Donald Jr., Guilfoyle made her mark as an assistant district attorney in San Francisco. However, the lawyer soon moved to New York City, where she became a legal consultant for MSNBC, CNN and Court TV. 
Guilfoyle eventually moved to Fox News Channel, where she contributed to The O'Reilly Factor and Hannity and ultimately became the co-host of The Five and Outnumbered. But it's her role within the Trump 2020 campaign that continues to garner harsh criticism. Here's how much Guilfoyle is worth and how she built her wealth.
Kimberly Guilfoyle's 'secret' Trump paychecks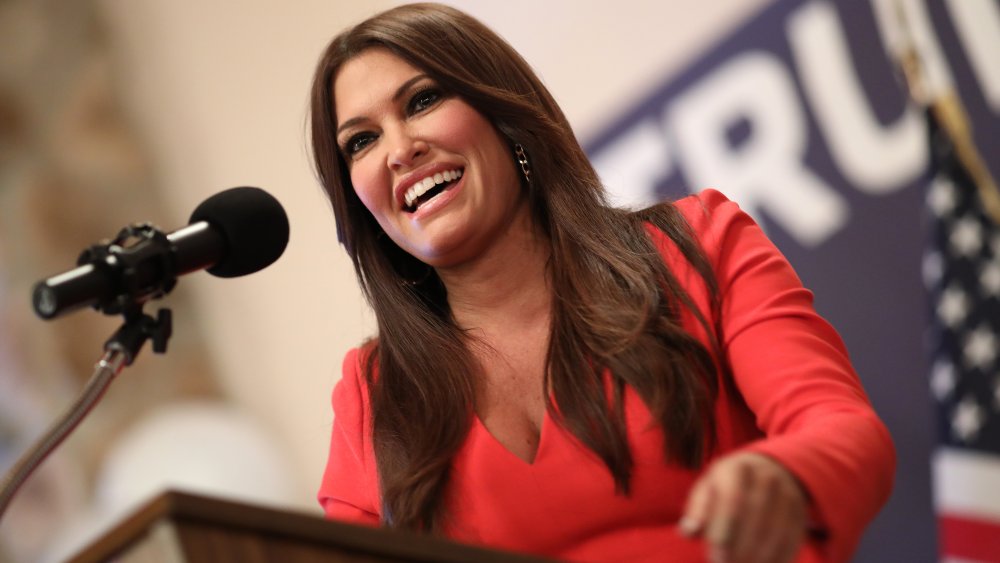 Win Mcnamee/Getty Images
Over the years, Kimberly Guilfoyle has amassed an estimated net worth of $20 million (per Celebrity Net Worth).
In January 2020, Guilfoyle was named chair of Trump Victory, the joint fundraising committee used to solicit and distribute money to the Trump campaign and the Republican National Committee. Yet, even before she gained this new title, insiders revealed that the Trump campaign paid both her and Eric Trump's wife Lara Trump $15,000 each month — $180,000 per year — using campaign manager Brad Parscale's private company in an effort to dodge public reporting rules.
As HuffPost's investigation explained, political parties and campaigns are required to disclose all expenditures and payments to employees. But Trump's campaign and the Republican National Convention "have been getting around it by routing many of their payments through Pascale's private companies." Parscale's firms have received $38.9 million from Trump's campaign, the RNC, joint fundraising committees, and a pro-Trump super PAC in the years since Donald Trump took office — payments that've allegedly gone to Trumps' loved ones like Guilfoyle.
While Parscale told The Hill that "[Guilfoyle] has been a powerful and effective leader and surrogate for President Trump" (via Business Insider), one White House adviser told HuffPost that Guilfoyle's "doing stuff, but she's just like this silly cheerleader."
Yet, while Parscale told HuffPost that he "can pay them however [he] want[s] to pay them," only time will tell if these "secret" payments will cause problems for Trump's 2020 re-election campaign.