Why Eric Trump Is Thanking This Politician He Once Feuded With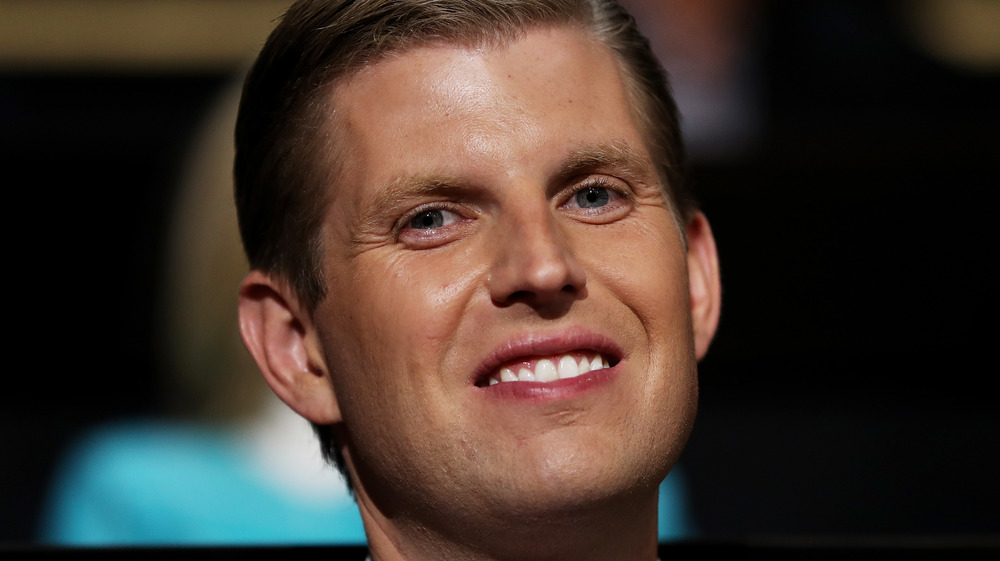 Joe Raedle/Getty Images
The Trump family has made no secret of their disdain for Democrats, especially the mayor of New York City. Bill de Blasio has been an outspoken critic of Donald Trump ever since the former president first ran for office in 2015.
In May 2020, de Blasio publicly criticized President Trump for threatening to ignore Democrat-run states when he signed a bailout bill to help ease the effects of COVID-19 on the economy. The sticking point for de Blasio was Trump's apparent willingness to hand over $58 billion to the airlines, but not to blue states that desperately needed money to provide relief for overburdened essential services. "[Trump] says he's not inclined to do bailouts. He's a pure hypocrite given how much money he's put in the hands of the corporations and the wealthy already," de Blasio said. He then went on to call the then-president a "hypocrite," per CNBC. 
Months later in January 2021, de Blasio announced he would be terminating several New York City contracts with the Trump Organization — a form of punishment for the family's involvement in the Capitol riots — inciting fury from the slighted first family, per AP News. So, why exactly is Eric Trump praising the New York City mayor now? Read on to find out.
Eric Trump is cool with Bill de Blasio again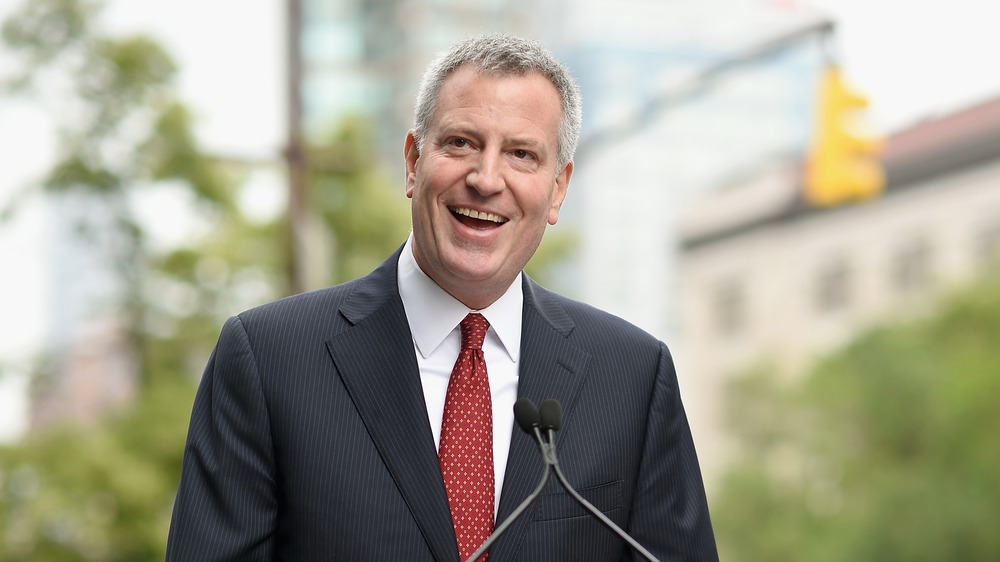 Dimitrios Kambouris/Getty Images
When NYC Mayor Bill de Blasio announced his plan to end city contracts with the Trump Organization, he saw that going into effect in 2021. But in February, the City Hall backtracked on the mayor's plans to close some of those businesses, including a Trump family-owned skating rink.
"New York City kids deserve all the time on the ice they can get this year. The Wollman and Lasker rinks will stay open under current management for the few weeks left in this season," City Hall said in a statement, further outlining plans to keep the rink open until its regular closing date in April, per The New York Post.
Eric Trump, an outspoken critic of the New York City government, tweeted his appreciation for de Blasio's change of heart. "@NYCMayor Mr. Mayor – Thank You for keeping Wollman and Lasker Rinks open — you've just made countless NYC families (along w our 250 employees) incredibly happy," he wrote. "This is a bright moment for New York and please know we appreciate it. I look forward to saying 'thanks' in person."
Eric shouldn't be too quick to celebrate, though, as the city is still moving forward with plans to end its business relationship with his family's organization, despite the ice rink extension. "Make no mistake," read a statement released by City Hall, "we will not be doing business with the Trump Organization going forward. Inciting an insurrection will never be forgotten or forgiven."