The Only Trump Family Member Who Is Losing Twitter Followers While Everyone Else Gains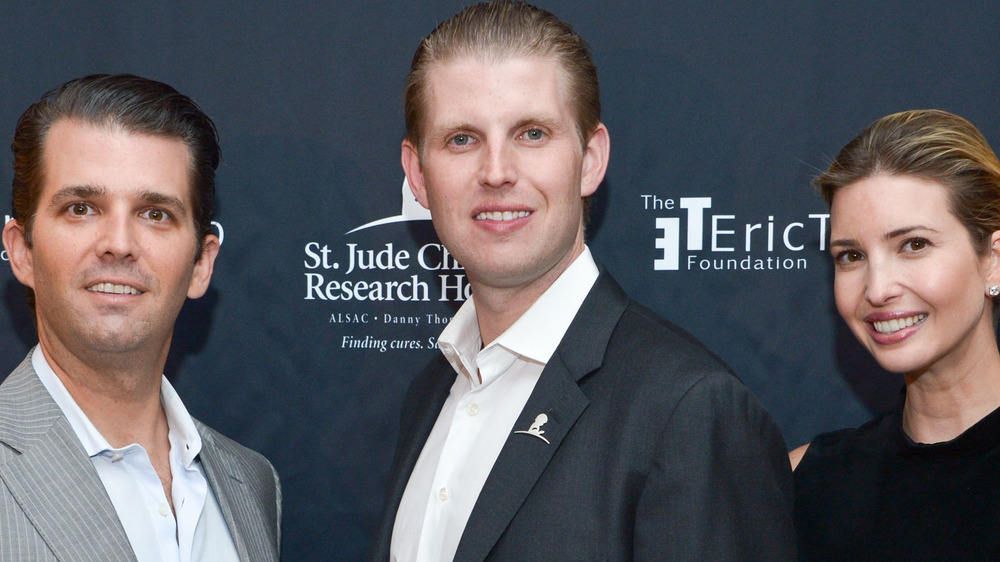 Grant Lamos Iv/Getty Images
Thus far, 2021 has not been smooth sailing for the Trump family. It all started when former President Donald Trump spoke at a controversial rally before the Capitol riots. At the rally, which happened to fall on Eric Trump's birthday (attendees serenaded him), all of the Trump children, except for the rarely seen Barron and Tiffany (who did post an ill-timed b-day Instagram for her brother), gave speeches rife with false claims about the 2020 election.
Following the riots, the three eldest Trump children went into damage control. Eric and Don Jr. seemingly stepped back from the public eye (although they remained active on Twitter). Ivanka and her husband Jarred Kushner packed up and fled from D.C. for Miami (many have speculated they'd have a hard time reentering New York society). As for Trump, he and Melania left Washington hours before Joe Biden's inauguration, making Trump the only president in U.S. history to not attend his successor's swearing-in. They departed as Frank Sinatra's "My Way" played in the background — an interesting choice, no?
Rather than slip away into private life, the Trump's have been steadily gaining online popularity in the form of Twitter followers since their fall from power. All but one, anyway. Just who that is might surprise you.
Eric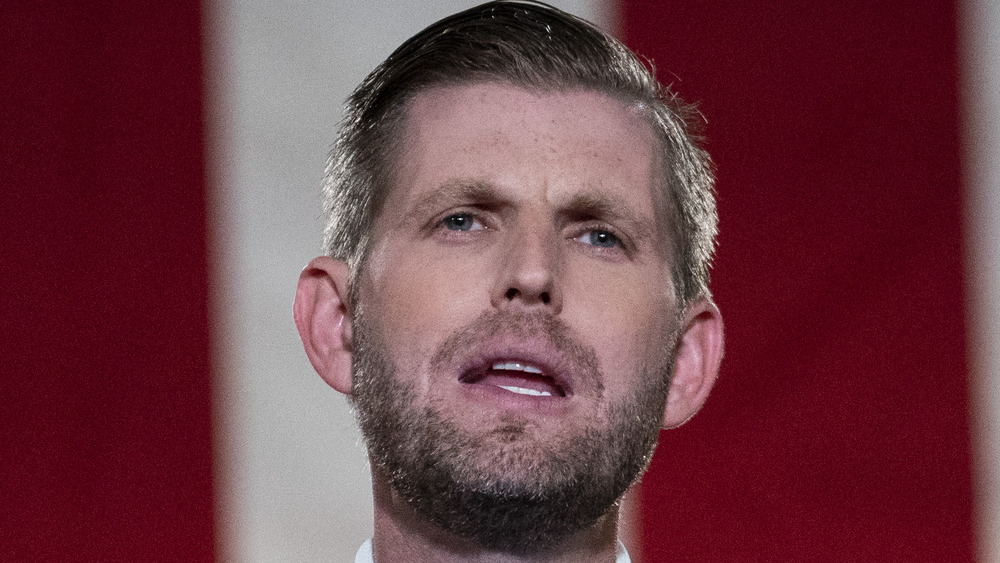 Drew Angerer/Getty Images
We can only imagine that Donald Trump, who used Twitter like no other world leader in history, wasn't thrilled to hear the news that one of his family members has been steadily losing followers since Joe Biden's inauguration. Just who might that be? Let's investigate.
According to Newsweek, Ivanka, her father's rumored favorite, has gained roughly 91,000 followers since her father left office on Jan. 20th, 2021. Oft forgot little sister Tiffany also gained followers in the days following her father's departure — but not nearly as many as Ivanka. However, she still racked up 36,000 new followers, perhaps due to all the press surrounding her January 2021 engagement. Don Jr and Melania gained more than Tiffany, coming in at around 150,000 and 360,000 new followers, respectively.
That leaves Barron and Eric. Considering Barron doesn't have a public account, the Trump who has been socially spiraling could only be Eric. The second eldest Trump has lost 326,405 followers since Jan. 20th, per Newsweek. According to Social Blade, the most significant loss for Eric came on Jan. 26th when he lost just over 28,000 followers in 24 hours. Ouch. No word as of this writing on how the former president is taking the news.