The Masked Singer: This Celebrity May Have Given Away Their Identity By Accident
Season 5 of Fox's The Masked Singer is full of surprises, wowing audiences with each and every unmasking. During the first episode of Season 5, which aired on March 10, 2021, viewers were introduced to Robopine. They took to the stage with a rendition of Luther Vandross' hit "Never Too Much," and showed off their soulful voice. For their second appearance on March 24, 2021, they took on John Legend's heartfelt "All of Me."
From their first two clue packages, viewers have learned that Robopine was "forced to grow thick quills" and was left to "fend for themselves" with "nothing but a dream." They "used 411 day and night just to make a connection" until a "certain angel" gave them a call, changing everything for them. Decades ago, their superheroes kept the streets of Costa Rica clean, and they often help construction workers out. A cat and mouse were also shown.
Thus far, the panel, which consists of Nicole Scherzinger, Jenny McCarthy, Robin Thicke, and Ken Jeong, have thrown out a slew of celeb names — including Brian McKnight and Idris Elba — trying to identify Robopine. Fans assumed it was a different high-profile star they didn't say and it appears they might be correct. Keep reading to find out why.
The public's guess for Robopine was seen wearing a telling hoodie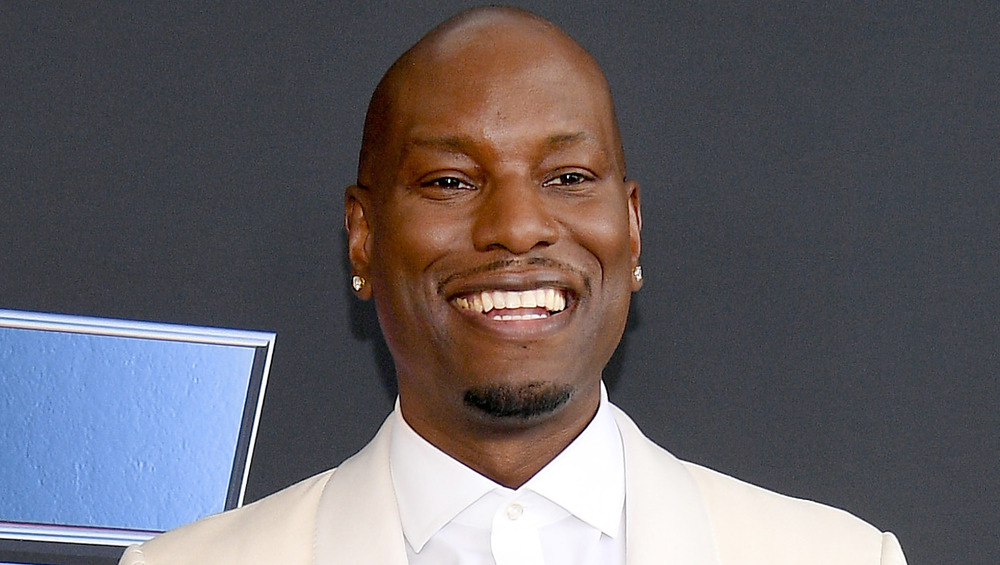 Dia Dipasupil/Getty Images
A very popular guess for Robopine on social media has been singer and actor Tyrese Gibson. "My first impression of Robopine is Tyrese Gibson. That voice and those runs sound like him," one user tweeted. "I know that voice!!!! The #robopine is most def Tyrese Gibson," another person shared.
As of writing, Robopine currently remains in the competition and has yet to be unmasked. However, it seems Gibson may have already given away Robopine's identity. As previously documented by YouTuber Joey Contino on March 28, 2021, the Fast and Furious actor was seen wearing a black, zip-up "Don't Talk To Me" hoodie in a selfie with music icon Brandy Norwood that has now been deleted on Instagram. 
The attire is given to contestants on the show and was previously spotted on Caitlyn Jenner, who has already been unmasked. Contino noted that similar hoodies are available on The Masked Singer's online store, but not ones with a zip. When he compared Robopine's singing voice to Gibson's, it also sounded very similar.
To find out if Gibson is really Robopine, fans will have to keep watching until they are unmasked.