TV Episode Starring Joseph Fiennes As Michael Jackson Canned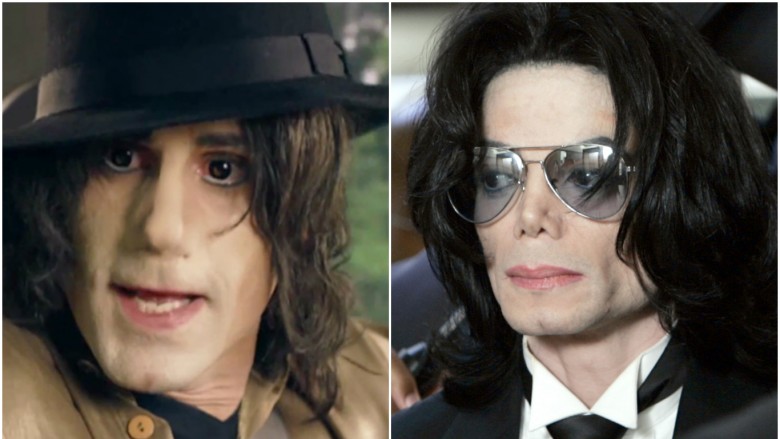 Sky Arts/Getty Images
After a whole lot of controversy, British paid TV channel Sky TV has pulled an episode of Urban Myths called "Elizabeth, Michael and Marlon"—that starred caucasian actor Joseph Fiennes as the King of Pop.
"We have taken the decision not to broadcast 'Elizabeth, Michael and Marlon,' a half-hour episode from the Sky Arts Urban Myths series, in light of the concerns expressed by Michael Jackson's immediate family," Sky Arts said in a statement to Variety. "We set out to take a light-hearted look at reportedly true events and never intended to cause any offense. Joseph Fiennes fully supports our decision."
The move comes after Jackson's daughter, Paris Jackson, lashed out at the casting on Twitter. "I'm so incredibly offended by it, as I'm sure plenty of people are as well, and it honestly makes me want to vomit," Paris tweeted when a trailer of the episode dropped. "It angers me to see how obviously intentional it was for them to be this insulting, not just towards my father, but my godmother [Taylor] as well...Where is the respect?...shameful portrayal."
Michael's nephew, Taj Jackson, was also repulsed by the portrayal, tweeting, "Unfortunately this is what my family has to deal with. No words could express the blatant disrespect."
The surviving family wasn't alone. A petition to boycott the episode gained nearly 22,000 signatures, reading, in part: "It's easy to see why the story would make a compelling film—but it's harder to understand why the actor best known for his role in Shakespeare in Love was the first choice to play one of the world's most iconic black musicians...While there was much speculation during his life that [Michael] 'wanted to be white,' the simple fact of the matter is that [Michael's] own words and actions showed that was untrue time and time again. Despite a public struggle with vitiligo, a rare skin disorder that results in the loss of pigment, he identified in interviews as a proud black man, and went out of his way to fight for better treatment of black artists in the entertainment industry."