How Jill Duggar And Derick Dillard Really Make Their Money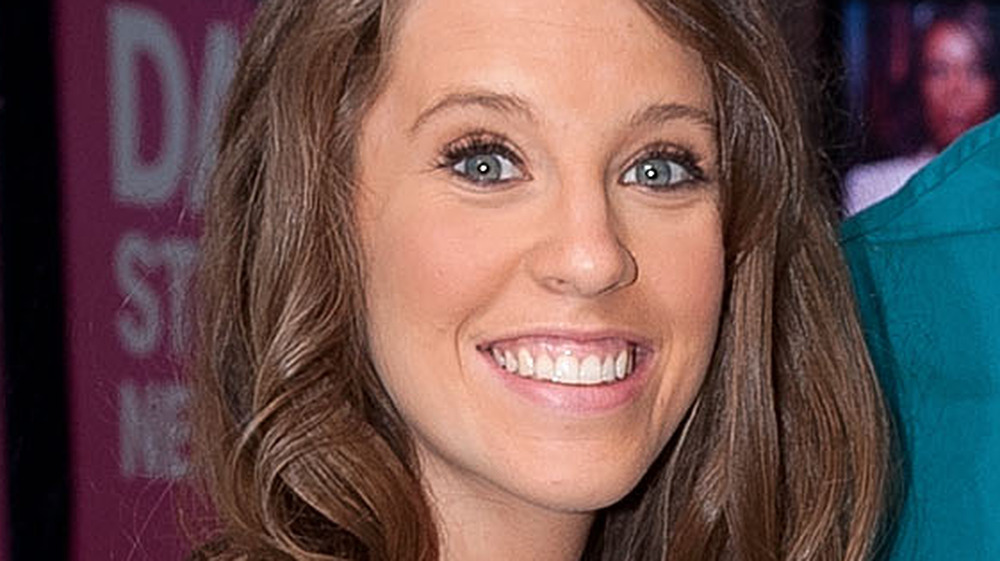 D Dipasupil/Getty Images
Jill Duggar spent her teenage years in front of reality television cameras, and that continued for some time into her marriage to Derick Dillard. Jill and Derick eventually broke away from her large extended family as well as from television, which left many fans wondering how they're making a living.
Fans first met Jill Duggar along with her parents and siblings during TLC's run of 19 Kids and Counting. People had the opportunity to see Jill's courtship with Derick, their big wedding, and the births of their sons Israel and Samuel. The network dropped the original series after Jill's brother Josh was embroiled in scandal, but she returned with sister Jessa and others for Counting On. However, Jill and Derick parted ways with TLC and the series entirely in 2017.
Several of Jill's siblings remained involved in Counting On, while a few started to branch out and do their own thing just as Jill and Derick did. Considering the situation Jill and Derick found themselves in, with a significant estrangement from her extended family, their fans asked how they got by financially. In general, the couple chose to be fairly open in sharing their strategies.
Jill and Derick have come up with creative ways to make money
Jill Duggar and Derick Dillard shared on their YouTube channel in September 2020 that they've pieced together several different streams of income. The former Counting On stars noted that they had monetized their YouTube channel, so their fans help increase their family's income just by watching.
In addition, Jill earns income through blogging and social media advertising efforts, including via Cameo. Derick indicated that throughout his undergraduate and law school college years, he got by via scholarships, fellowships, savings, and working. Both Derick and Jill grew up in households that heavily focused on avoiding debt, so they never felt that it was an option to pile up debt.
The family did receive some money via Jill's experiences with TLC. However, they had to fight for that money. Jill, Derick, and her siblings reportedly were not paid during their years of filming. More recently, Jill and Derick coordinated with a lawyer to pursue back pay. Derick said that what they received was less than what Jill should have been paid, and barely more than what minimum wage would have been. Despite that, they were relieved to receive something.
On March 9, 2021, Jill posted a photo via her Instagram page celebrating her husband. In the caption, she noted that Derick would graduate law school quite soon. Landing a full-time job in the legal field will certainly shift how the family makes their money and improve their overall financial picture.