Why You Won't See Robert Redford On The Hollywood Walk Of Fame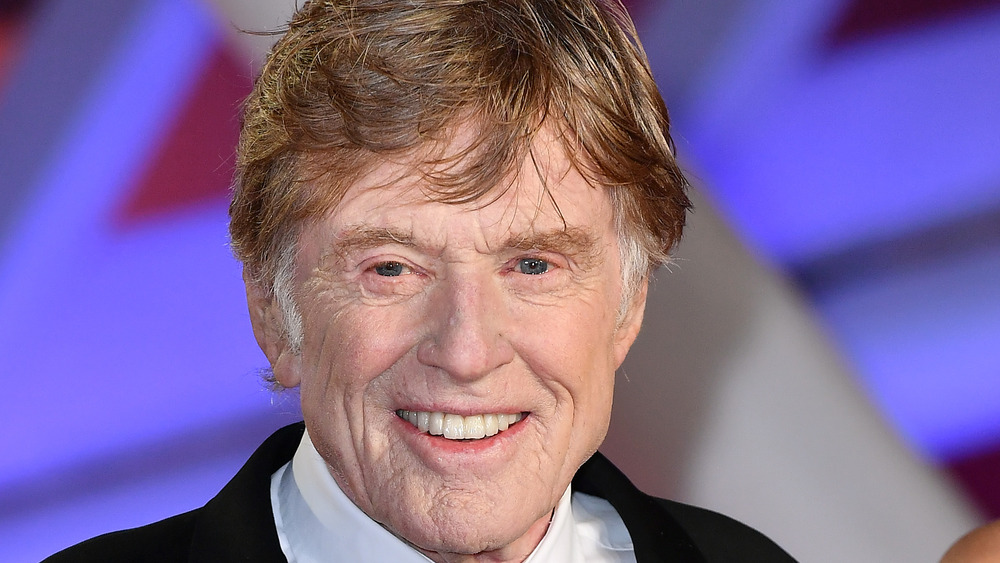 Dominique Charriau/Getty Images
There is no doubt that Robert Redford is a Hollywood legend. But if you're waiting for him to be celebrated on the Hollywood Walk of Fame anytime soon, we have bad news for you: It likely won't happen anytime, soon, if ever. Redford has been in the business for decades, with his acting credits beginning in the early '60s with various television appearances, before making it to the big screen in movies like Butch Cassidy and The Sundance Kid, The Way We Were, Barefoot In The Park, and dozens more. As of 2021, he's still active as a director, producer, and actor. 
Quite frankly, he's one of those actors who is almost synonymous of the heyday of mid-century Hollywood, yet his name is oddly absent on the iconic Walk of Fame on Hollywood Boulevard, from Gower to La Brea and on Vine Street from Sunset to Yucca. So what gives? 
Robert Redford might not want the hassle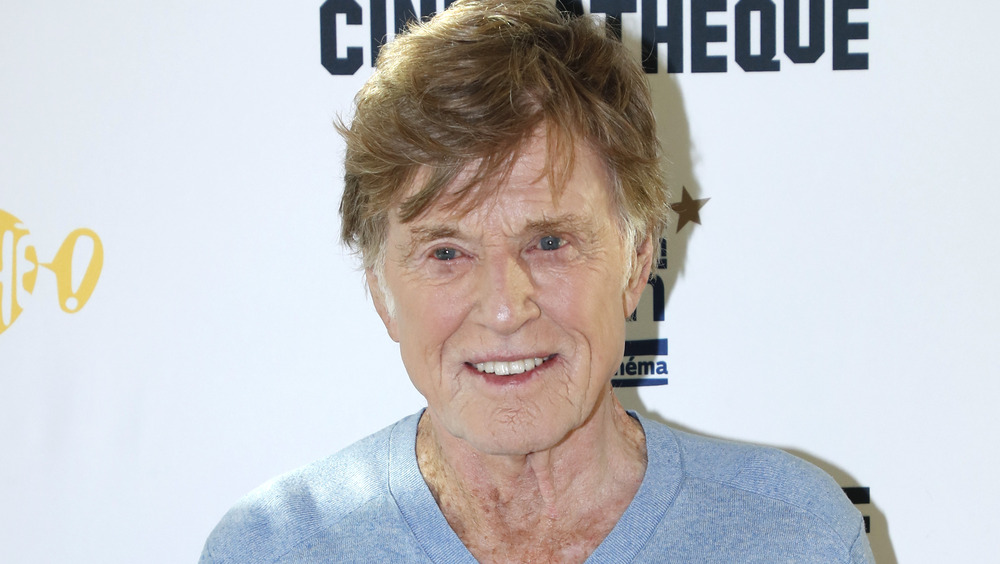 Bertrand Rindoff Petroff/Getty Images
Robert Redford has never spoken publicly about his missing star on the Hollywood Walk of Fame, but there are a few possible reasons why his name isn't among the 2,600 other stars on the legendary walkway. This is the thing about the Hollywood Walk of Fame: first, an actor has to be nominated by someone and their team has to sign off on the nomination. Then, once nominated, it's up to the star to set the date for the ceremony, up to two years after the nomination. Afterwards, the nominating party has to pay $50,000 to solidify the star's spot, with the organization saying that the cost goes to the creation of the star and ongoing maintenance.
Given his celebrity, it seems odd that Redford would never be nominated. Therefore, it's possible that he has and just hasn't agreed to set a time yet, which is the case with many big name celebs who have not yet claimed their stars on the Walk of Fame. Everyone knows who Redford is, so it may be that he just doesn't see the point of it all. Stars can also be nominated posthumously after a two year waiting period, so his family or estate might decide to nominate him one day after his death, but that's sort of a grim thing to look forward to. 
As it is now, Redford is actually in good company when it comes to stars without a star on the L.A. sidewalk. 
There are tons of big names missing from the Walk of Fame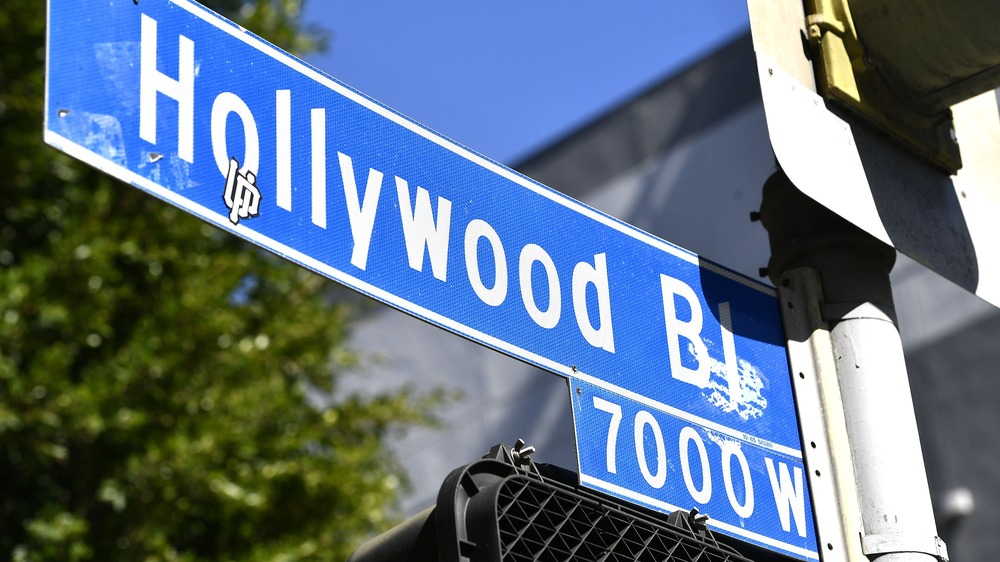 Frazer Harrison/Getty Images
Given that you have to agree to be nominated and those nominating you must pay thousands of dollars to get on the Hollywood Walk of Fame, it's sort of a flex not to have one. Robert Redford isn't the only other big-name star whose name is missing from the walkway. Other stars, including Prince, Leonardo DiCaprio, Bruce Springsteen, Clint Eastwood, George Lucas, Diane Keaton, Michael Keaton, and many other stars that need literally no introduction don't have a star on the boulevard.
As Hollywood Walk of Fame producer Ana Martinez told Nicki Swift, some huge names, including Dame Judi Dench and Brad Pitt, have never even been nominated. Then there are legends like Springsteen and Prince, who notoriously turned the opportunity down. The others, including Redford, might simply have enough on their plate professionally and personally to worry about being enshrined in the middle of the street.