Sarah Paulson Just Clapped Back At A Fan. Here's Why
Karwai Tang/Getty Images
Not here for it! Actor Sarah Paulson clapped back at a Twitter user on March 31, 2021, who took issue with the contents of her bio and her response has people divided."@misssarahpaulson put [your] pronouns in your bio, it's not that hard," her hater wrote in a now-deleted tweet. "It's also not that hard for you to not tell me what to do," the Nurse Ratched star replied with a shrugging emoji. 
Her response prompted a flurry of reactions on Twitter, with some accusing the gay actor of not supporting the LGBTQ community. "Not Sarah Paulson being messy on TRANS VISIBILITY DAY ......," one person tweeted. "Wow I can't believe that I'm disappointed in Sarah Paulson. Never thought this day would come. we are truly living in the worst timeline," someone else added, while a third said, Sarah Paulson really out here acting like putting pronouns in her bio is the biggest task ever ??? I understand people not knowing or not wanting to come out but she could have just not replied if that was the case ??"
Although some people slammed her remarks, others had her back. Keep scrolling to see what people are saying about her controversial clap back.
Twitter is torn over Sarah Paulson's clapback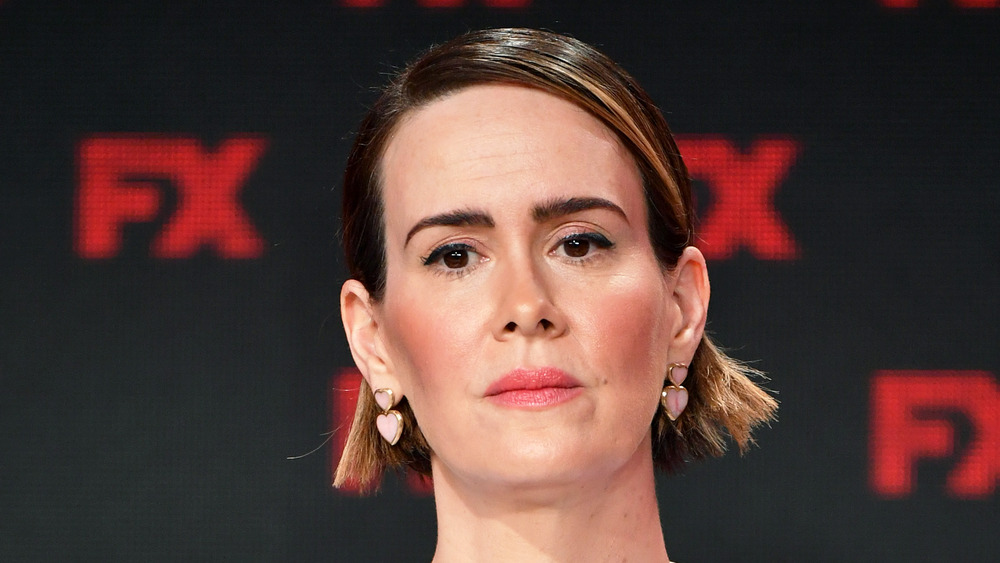 Amy Sussman/Getty Images
Although Sarah Paulson's remarks had some up in arms, many others came to her defense stating it's her bio and she will do as she pleases. "Right. Everyone coming at Sarah Paulson for this reply calm down for a sec, people do not have to put their pronouns in their bio, and not having them in their bio isn't a 'cancelable' [offense]," one fan began in a two-part tweet. "There are many reasons why someone doesn't have pronouns in their bio that doesn't mean they're transphobic. Sure she could of just not replied and that probs would [have] been smarter, still don't act like she's transphobic for this."
Some also noted the commenter's arguably harsh tone, stating, "People don't have to put pronouns into their bios. Especially not if you're going to rudely command them they do it & act offended when they respond with the same energy. The way some of you responded to Sarah Paulson doesn't help you. Some of you are rude [af]."
Others discussed the bigger picture and slammed so-called cancel culture. "I'm so sick of gen z," one person tweeted. "All Sarah Paulson has done is react with the same energy she was given. Play stupid games you win stupid prizes." Yep, it's clear many have a lot to say about the situation.