Inside Brittany Murphy And Eminem's Relationship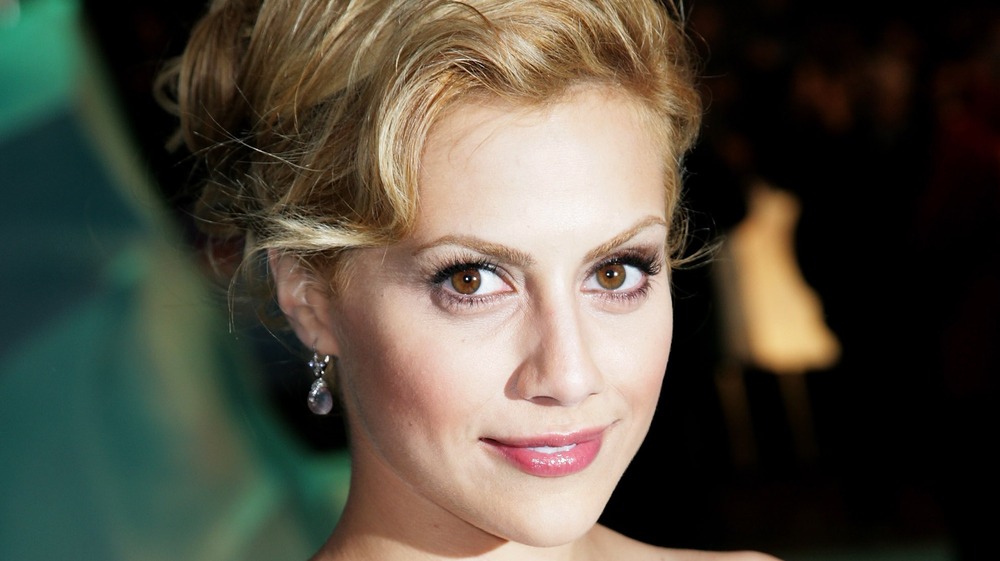 Dave Hogan/Getty Images
Brittany Murphy started her acting career at a young age, starring in TV commercials as a teenager and making her sitcom debut on Blossom in 1990, as per IMDb. It wasn't long before she was a household name with Clueless and Girl, Interrupted. Sadly, as reported by ABC News, Murphy died on Dec. 20, 2009 from a combination of pneumonia, anemia, and multiple prescription drugs.
Although her life was cut short, she left behind an indelible body of work that included an iconic role in 8 Mile opposite Eminem. The film was loosely based on the rapper's own life, and Murphy portrayed Alex the love interest of Eminem's Jimmy "B-Rabbit" Smith.
Eminem and Murphy did not know each other before filming, but in a November 2002 interview with The Morning Call, the actor revealed she was a huge fan. "I'm a fan ... I think that he's very misunderstood," she told the publication. The Spun actor thought Eminem's music video experience paved the way for his film debut. "He's brilliant. He's a brilliant young man," she told The Morning Call. The interviewer also asked if the Encore rapper was nervous while filming scenes with Murphy. "You would have to ask him," she joked. "I don't want to pop up in some song or something. I'm being careful."
Keep reading to see how their relationship developed while filming 8 Mile.
Did Brittany Murphy and Eminem have a romance?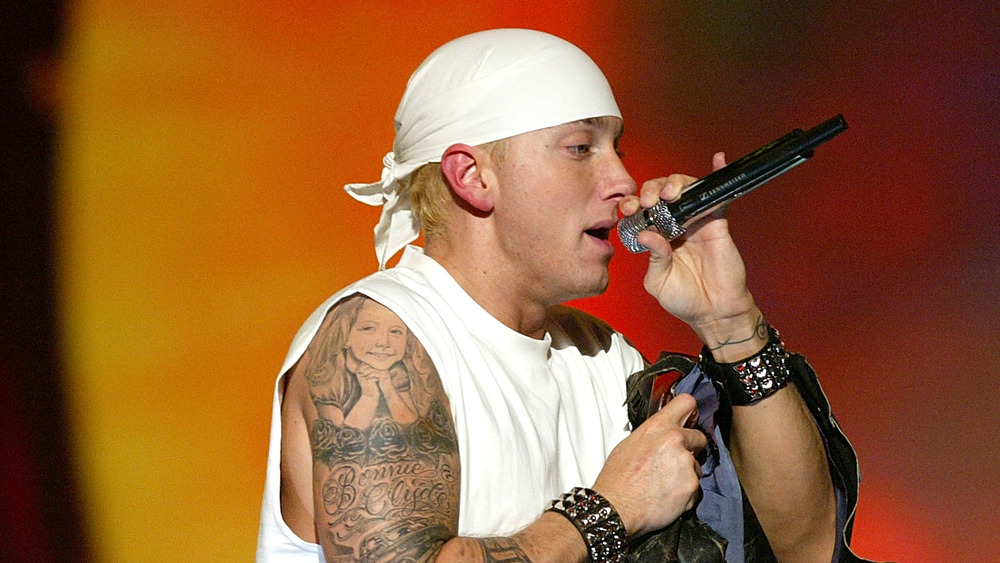 Kevin Winter/Getty Images
Filming 8 Mile was a bonding experience for not only Brittany Murphy and Eminem, but the entire cast. According to the actor, director Curtis Hanson brought them all together for an intense six weeks of rehearsals which helped the actors bond. "There was a beautiful sense of everyone getting to know each other," she told The Morning Call in November 2002. "Everyone truly became friends and got to know everyone's tics." Murphy said she would stick around after her scenes were shot just to spend time with the cast.
The Sin City actor had front-row seats to experience Eminem creating new music. As Murphy told MTV News in a December 2006 interview, she recalled hearing the future chart-topping hit "Lose Yourself" for the first time. "I remember when the whole cast was brought in to hear 'Lose Yourself' and watching Mekhi [Phifer] hear it for the first time," she said.
After filming Just Married — a rom-com starring Murphy and Ashton Kutcher — the actor was asked about her relationship with The Marshall Mathers LP rapper. "Marshall is ... he's one of the most funny, honest, professional, hard-working actors I've ever worked with, if not the most," she told MTV News in July 2002. Murphy was repeatedly asked about her thoughts on Eminem, as there were rumors the two had sparks off-camera while filming 8 Mile. The actor refuted these rumors in 2002. "Not true," she told The Morning Call. "I'll never be Mrs. Marshall Mathers."
The lesson Eminem taught Brittany Murphy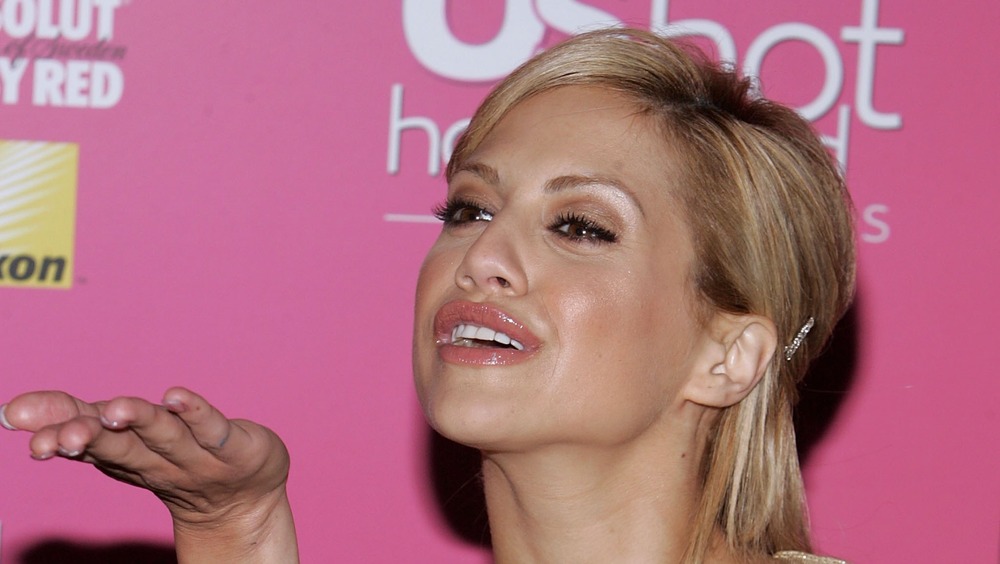 Frazer Harrison/Getty Images
Nearly a year after Brittany Murphy's death, Eminem told Vibe in August 2010 how the news blindsided him. "It's crazy because at one point we were very close and she was a really good person," he told the outlet. The rapper — who has had his own well-publicized issues with substance abuse — revealed how "famous people" easily gain access to prescription drugs because doctors are eager to appease them. 
The cast of 8 Mile reunited in 2012 for a 10-year anniversary shoot to commemorate the film in Vibe. Several of the actors heaped praise on Murphy. "Brittany was a good person, a super-nice girl. She was very down-to-earth; she'd talk to anybody," Eminem told the publication (via ContactMusic.com). Anthony Mackie, who played rapper Papa Doc in the film, added: "She was always speaking positivity, and when it was time to get busy, she got busy!"
Mackie called in to The Rich Eisen Show in January 2021 and reminisced on his time filming 8 Mile. Afterward, the show's co-host TJ Jefferson revealed a lesson Eminem imparted on Murphy during filming, when her and Eminem's characters exchanged middle finger gestures at the end of the movie. "[S]he had no idea how to throw up a middle finger cause she never flipped anyone off in her entire life until she did 8 Mile with Marshall," he said. Jefferson said the rapper gave her lessons: "Eminem and her sit down and [he] was teaching her how to do it," (via SouthPawers).