How John Cena Inadvertently Helped Save A Child's Life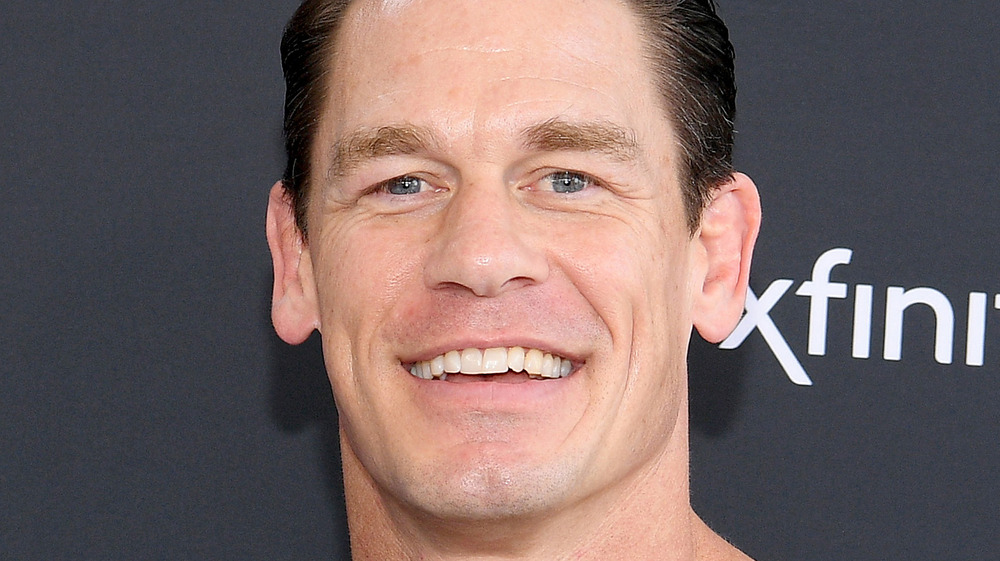 Dia Dipasupil/Getty Images
John Cena is known for many things, but he became a household name through his participation in the WWE, holding the title of World Champion and participating in numerous storylines for the promotion. Over the past few years, however, Cena has begun to pivot more to other roles on television and in movies. He's become the host of a variety of reality competition shows and has appeared as a guest star on a few different series, like Hannah Montana and Psych, per IMDb. Recently, he has taken to working closely with Nickelodeon, hosting the Kids' Choice Awards in 2017 and 2018 and hosting that network's reboot of Are You Smarter Than a 5th Grader? He has also lent his voice to Rise of the Teenage Mutant Ninja Turtles on that network as well.
One of his more lesser-known stints with Nickelodeon involved a guest appearance on the premiere episode of The Substitute, a hidden-camera prank show that involves celebrities going undercover as substitute teachers, as described on the show's official website. For Cena's episode, he was "tasked with teaching a group of kids how to perform chest compressions in case of a choking emergency," reported TMZ, a skill that proved to be life-saving for one child who watched the show.
Jaxson Demsey credits John Cena with saving his sister's life
According to WNEP, 8-year-old Jaxson Demsey was sitting in the car with his 20-month-old sister, Lelia, when she began to choke on a chicken nugget. "We were driving to my haircut, and I noticed she was starting to choke from a chicken nugget from McDonald's," he told the news organization. "I told my dad to pull over. Then I was starting to pat on her back, and it got out."
When asked how he knew what to do, Demsey recalled John Cena's specific episode of The Substitute and said the actor taught them exactly what to do in emergency situations like that. "In the last part, [Cena] showed how to save someone when they're choking," Demsey explained.
Demsey's father was thankful the boy was around to help take care of his sister. He said the little girl wasn't panicking or making any choking noises, she just "wasn't breathing." And his father points to Demsey's quick thinking for saving his sister's life. "Thank God Jaxson was there because, without him, I don't know if Lelia would be here."
It seems celebrities' actions can make a difference, especially when presented to young children!