John Cena Is Worth A Lot More Than You Think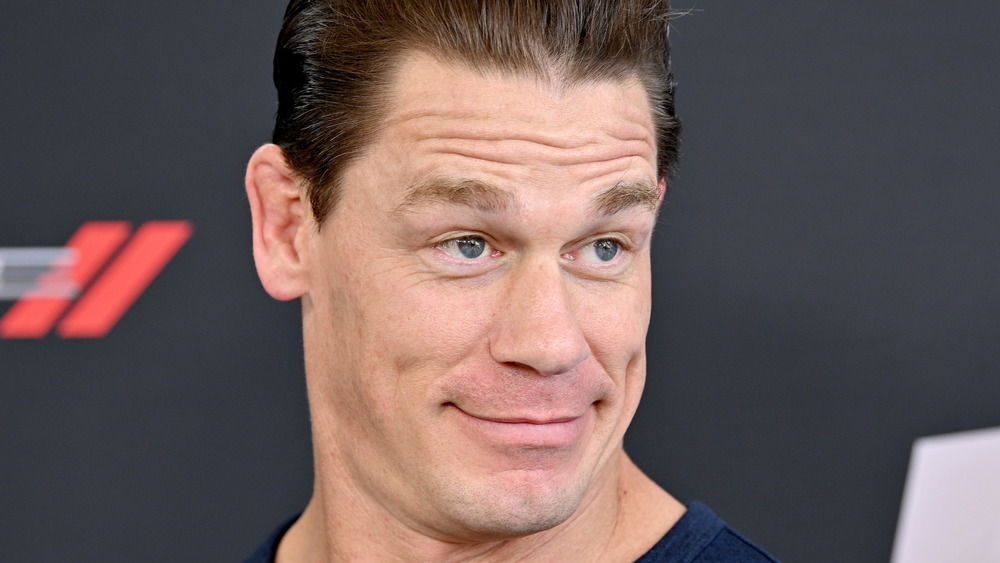 Dia Dipasupil/Getty Images
You may have seen multi-faceted star John Cena in Super Bowl commercials before, but the wrestler-turned-actor is back in a big way in 2021. On Feb. 1, Cena revealed that he will star in a colorful Mountain Dew commercial on Super Bowl Sunday that plugs the brand's equally eye-catching flavor, Major Melon (via People). According to Cena, the ad is more than just background entertainment to enjoy while filling up on chips and dip. In fact, viewers who take to Twitter with the hashtag #MTNDEWMAJORMELON. Anyone who can accurately guess how many bottles are shown in the spot could win $1 million in cash! 
"It's like a special game within the game," Cena told People of the interactive commercial. "It's really groundbreaking for what you can do advertising for the Super Bowl." Better get to counting, then!
The action star, who is hard at work shooting HBO Max's Peacemaker series, is excited to see who will nab the million dollar prize. "I'm really a fan of the commercial," he added (per People). Speaking of payouts, you might be surprised to learn John Cena's net worth, which is a LOT more than the Mountain Dew jackpot. So, just how much is he worth?
John Cena amassed his fortune as a wrestling legend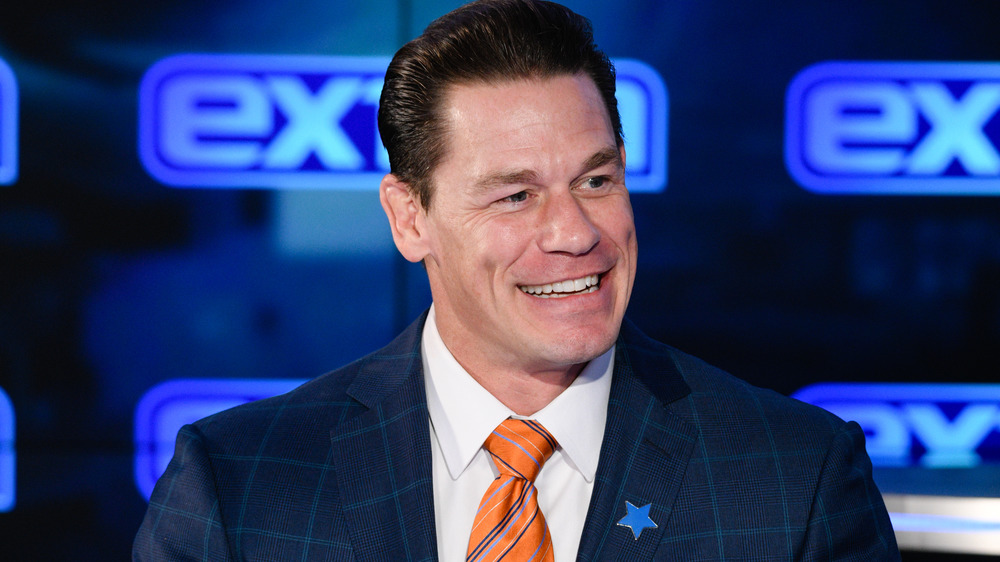 Noel Vasquez/Getty Images
While John Cena was not always rich, Celebrity Net Worth now estimates his fortune at around $60 million. (How much is that in cans of Mountain Dew's Major Melon?) According to the outlet, Cena "made his WWF debut in 2000" and quickly cemented himself as a fan-favorite competitor, thanks in part to his penchant for talking trash. By 2015, the star had topped Forbes' annual list of the WWE's highest-paid wrestlers with earnings of $9.5 million. In 2016 and 2017, Cena continued his streak with a reported salary of $8 million (via Bleacher Report). Widely considered to be the face of the WWE organization, Cena is "a 16-time world champion, five-time U.S. champion and four-time world tag team champion" (per Celebrity Net Worth).
And then there's his acting career. Much like his wrestling peer who paved the way in Hollywood, Dwayne "The Rock" Johnson, Cena has parlayed his fame in the arena onto an even bigger stage. His 2018 film "Blockers" grossed $21.4 million in its opening weekend, and he has also appeared in box office hits like 2015's "Trainwreck," 2017's " Daddy's Home 2," and 2019's "Playing with Fire," according to his IMDB page. For those wondering what Cena does with his fortune, you may be surprised to learn that he is a charitable guy. The actor even holds the world record for granting the most wishes for the Make-A-Wish Foundation. Talk about sharing the wealth!