Here's Who Plays The Strong Man In GEICO's World's Strongest Man Commercial
He's not a member of Tag Team, but strongman Martins Licis is a star in his own right. The 2019 World's Strongest Man stars in Geico's fittingly titled "World's Strongest Man Takes on the Recycling" commercial, and he completely steals the show. A confused, glasses-wearing man attempts to peel the packing tape from a cardboard box, only to have Licis come and decimate all of the recycling with the force of his strength.
Licis isn't just an actor hired to play a strongman in the ad spot; he really is one of the strongest people on the planet. In 2019, he won the World's Strongest Man competition, and he's placed in the top five competitors in other years, too.
So, just who is this strongman, exactly? Sadly, you can't hire him to help with your recycling (and you won't be able to speak to him if you spend 15 minutes calling Geico). He's not a household name, but in the world of strongman competitions, Licis is one to watch.
Martins Licis has a dedicated YouTube following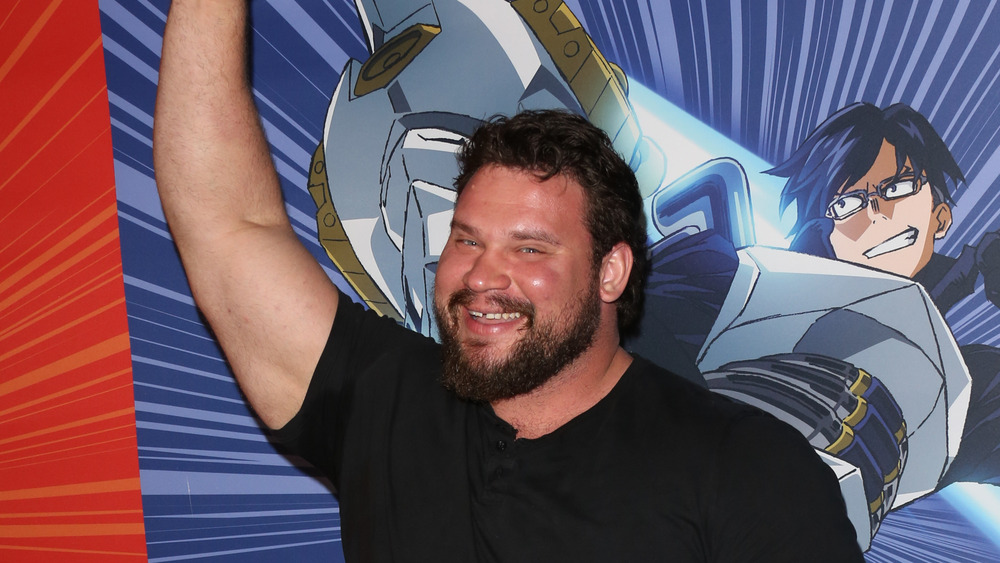 Paul Archuleta/Getty Images
When he's not participating in strongman competitions, the Latvian-American is making YouTube videos for his 177,000 subscribers. Martins Licis has created videos of himself doing everything from pulling a monster truck to sharing his workout routine. Most of us will never be strongmen, but it's fun to know you can work out like one.
Things weren't always easy for Licis, though. His profile on World's Strongest Man explains that he was bullied when he was a teen, which inspired him to pursue a physically minded career. Licis told the outlet that after getting beaten up and having his money stolen, he started training more competitively to be a strongman. He was already used to physical work, having worked on a family farm in Latvia, so the transition was a natural one. No one's beating Licis up these days, that's for sure!
If you can't get enough of Licis in the fun new Geico commercial, you can also follow him on Instagram for plenty of weightlifting inspiration. Or, you know, you can honor him by breaking down your own recycling boxes.