Why You Recognize The Song In Wendy's $5 Biggie Bag Commercial
It's an uncomfortable visual, but the term "earworm" speaks to that totally relatable moment when a song gets stuck in your head. Well, just so that you're warned, this is going to happen when you listen to the Wendy's "Major Bag Alert" commercial that hit YouTube on March 25, 2021. Also, if you're hungry already, get ready to think about french fries and bacon. You've been warned.
The music video can honestly hold its own in a world inundated by ads. The commercial is serving major Star Trek-vibes and the Wendy's version of the USS Enterprise gets a shocking surprise when its system spots — you guessed it — a "Major Bag Alert," with a strangely familiar song playing in the background, with the lyrics of, obviously, "Major Bag Alert."
In the panicked status report, Officer Simmons says, "Sir, it's Wendy's Biggie Bag! A Bacon Double Stack, nuggets, fries, and a drink for five bucks!" Obviously, the ship recalibrates its voyage to swing by the nearest Wendy's. While the clever Wendy's commercial is funny as heck, why are we recognizing the song?
Wendy's got their tune from DJ Khaled and Migos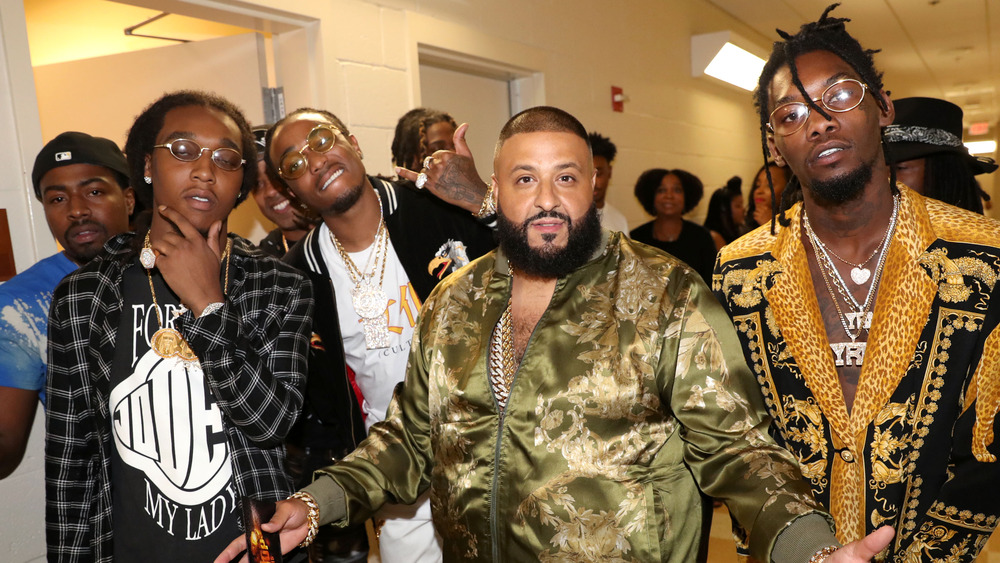 Johnny Nunez/bet/Getty Images
Wendy's commercial "Major bag alert" features a song that fits the theme of the ad so perfectly that it's almost uncanny. So where does that familiar auto-tuned sound come from? DJ Khaled! It's the song "Major Bag Alert" from his 2017 album Grateful and the catchy tune features Migos.
When we're not talking about fast food, "Major Bag Alert," according to Genius, "is a combination of two of Khaled's signature sayings, 'Major Key Alert' and 'Secure the Bag.' In this context, a bag is [a] huge sack filled with stacks of money." Per Urban Dictionary, the term "bag alert" could also mean "securing an amount of anything of worth." Beyond the song, this phrase is something DJ Khaled himself likes to use, as he tweeted in 2016, "Major bag alert!!!"
The original song lyrics, per Genius, have a bit more of an erotic tone than one might get from eating french fries. "Bag alert, major bag alert, yeah (bag)/ I might drop a bag on my clothes, yeah (bag)/ I might drop a bag on these h**s, yup (bag)." So clearly, this concept existed long before Wendy's used the song as their advertising anthem, but hey, if the shoe fits!