Is Britney Spears Really Not In Control Of Her Social Media?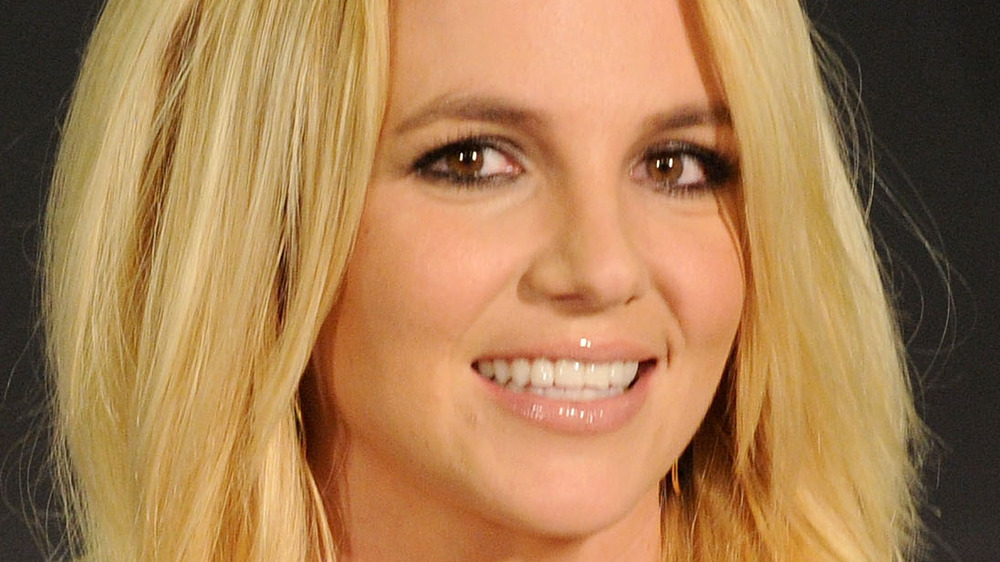 Jason Merritt/term/Getty Images
Britney Spears' social media has been a topic of discussion for the past couple of years. Ever since she announced her decision to take an "indefinite work hiatus" (via the New York Times), Spears' Instagram posts have been questioned by her millions of fans. From her weird dancing videos in her makeshift living room dance studio, to her awkward Q&A sessions, Spears' IG activity has been alarming, to say the least. Moreover, the captions that she has put on her posts are often strange, which tends to cause even more concern amongst her followers.
For the longest time, fans have speculated that Spears doesn't control her own social media. There have been tons of rumors about whether or not she even has access to a mobile device that she is able to use without supervision. In 2019, for example, TMZ reported that Spears really wanted an iPhone, but her father Jamie Spears wouldn't let her have one. "We're told Jamie has put the kibosh on that because of concerns over social media and people with ulterior motives contacting her," TMZ reported at the time. Spears reportedly brought up the issue in court, but the judge sided with her dad.
So, what exactly is going on with Spears' social media these days? Keep reading to find out what someone who was once very close to Spears shared.
Britney Spears' former makeup artist has spoken out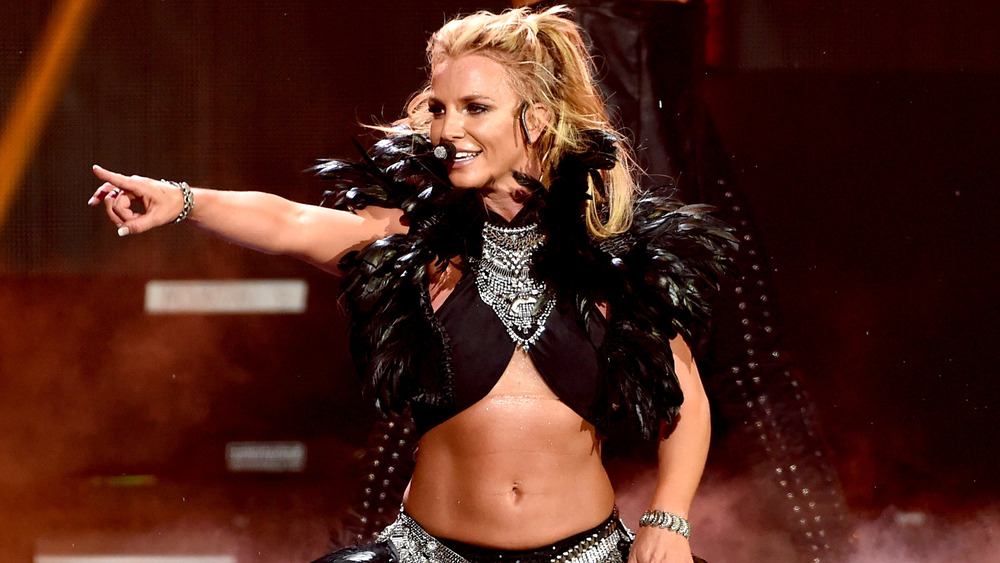 Kevin Winter/Getty Images
Britney Spears' Instagram account recently featured a video of the pop star dancing to an Aerosmith song. It was the caption of the video, however, that got loads of attention. "I didn't watch the documentary," the caption read, referring to Framing Britney Spears, "but from what I did see of it I was embarrassed by the light they put me in. I cried for two weeks," the caption read in part. Fans were wondering whether or not Spears actually penned the caption, with many asking as much in the comments section. 
Now, Spears' former makeup artist Billy Brasfield has spoken out, telling Page Six that the "Womanizer" singer had "no control over that caption." He explained, "the content is her, but ... the words are NOT how she feels." He went on to say that he could simply tell that Spears didn't write the caption. "I immediately knew it was not her. I texted her about it and she texted me back last night," he told the outlet. While he didn't share exactly what those text messages said, he explained that Spears "does not like being a victim" and that she "doesn't see herself as a victim." Instead, he claims "she sees herself as a survivor and has navigated this with patience and strategy." Spears has not spoken out about the level of control that she has over her own social media.