The Real Reason Britney Spears Has Been Posting Those Bizarre Instagram Dance Videos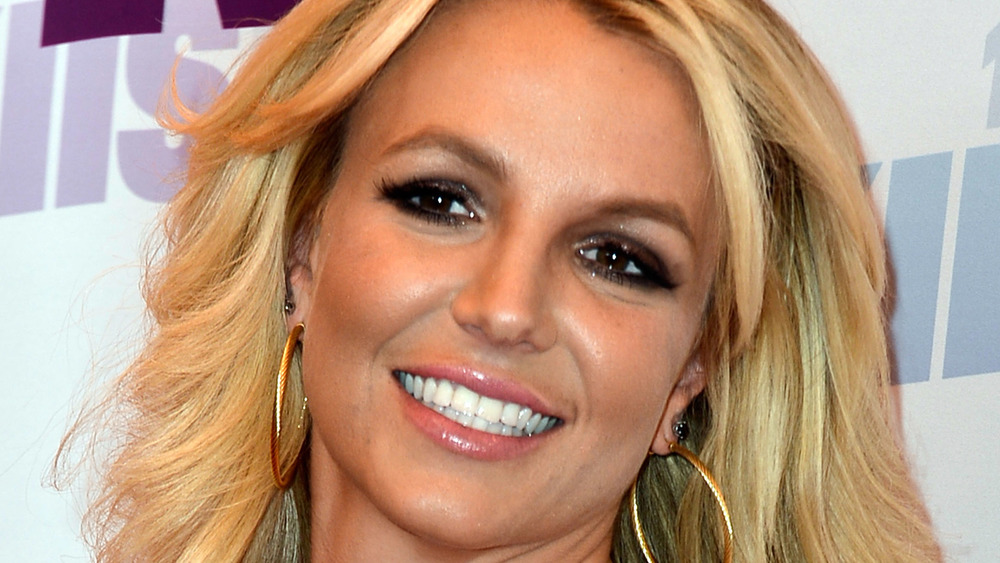 Frazer Harrison/Getty Images
Britney Spears has been posting bizarre videos on Instagram since 2019. In the videos, she often dons a pair of tiny shorts and a crop top as she transforms her living room into a makeshift dance studio. Spears has made up dance routines to several of her favorite songs, twirling and spinning around while focusing on the camera in front of her before uploading the videos to Instagram. The "Womanizer" singer has received quite a bit of feedback about the dance videos, with many fans wondering if she's doing okay. 
While Spears does not respond to fan comments on her posts, she does sometimes share captions, though many of them are more confusing than the actual videos. No one seems to know why the pop star has been uploading these posts for her millions of followers to watch, but she may have just shared the real reason. 
Keep reading to find out what Britney Spears had to say about her dance videos.
Britney Spears just loves to dance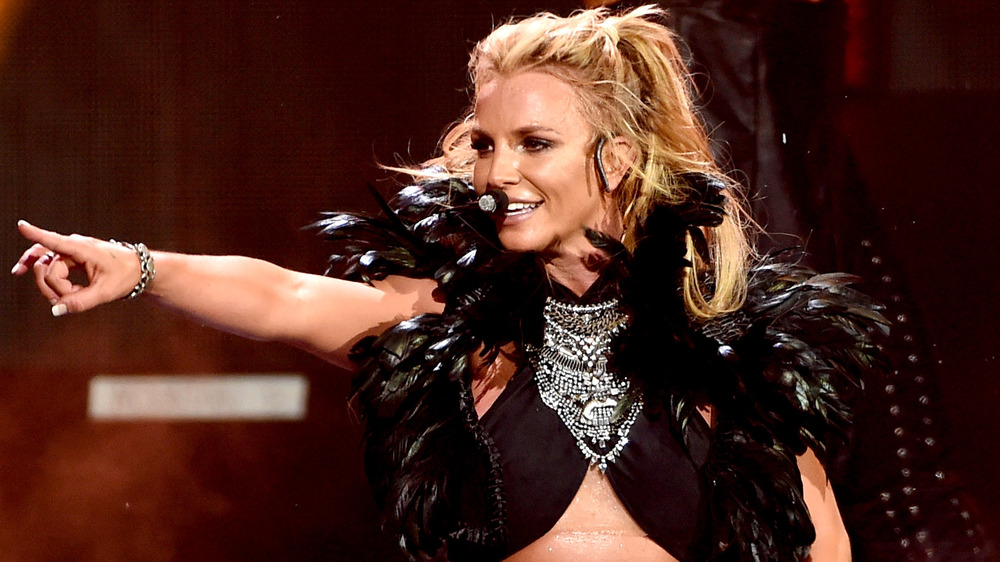 Kevin Winter/Getty Images
Britney Spears decided to share what's been going on with her dance videos in the caption of an Instagram post that she uploaded on March 18, 2021. "the last two years of me posting on instagram was basically finding my love for dancing again," Spears wrote, adding three dancing lady emojis. She went on to say that "if [her] gram was an episode ... episode 1 would be called "Dance Baby." Spears previously spoke out about her videos in February 2021, explaining that she's "doing this for fun."
Interestingly, Spears' March 2021 dance video explanation was not posted on a dance video. Instead, she chose to post a video of herself trying on a bunch of different clothes and putting on a bit of a virtual fashion show, which is also a favorite pastime of hers. "I realized I haven't even let you guys see my my full wardrobe yet !!!! I haven't even taken you guys into my closet ... so DUH ... we technically haven't even met," Spears wrote, adding that she'd been inspired by all of the Sex and the City episodes that she'd been watching.
In typical Spears fashion (see what we did there?), she put on a little show featuring a lot of coats. The feedback overall was positive, but fans are still hoping that the singer is doing okay.