The Truth About Britney Spears' Dance Videos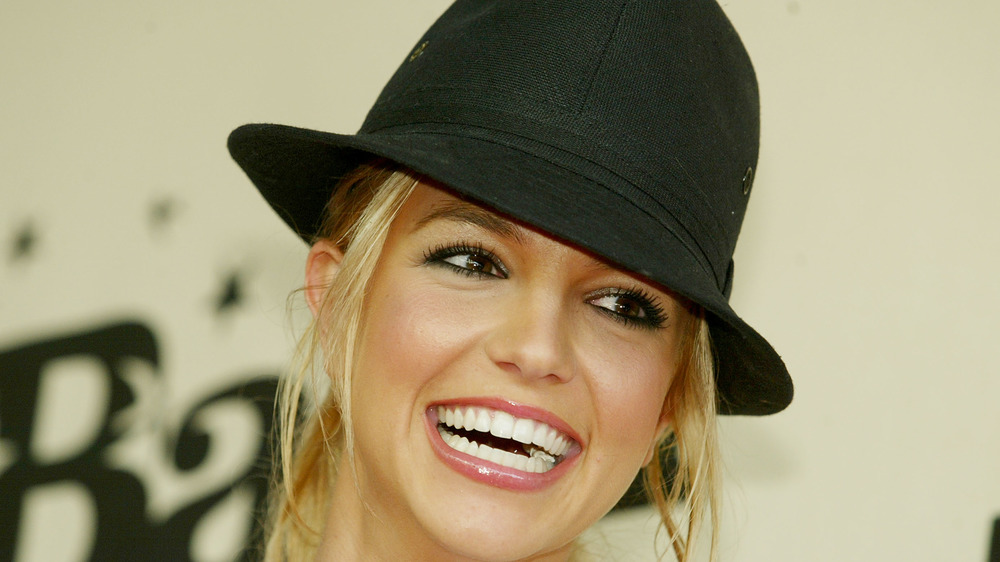 Kevin Winter/Getty Images
Iconic pop star Britney Spears has managed to always make headlines, good or bad, throughout her incredible career. These days, there's been a lot of talk about her conservatorship arrangement with her father, which prompted the #FreeBritney movement, as per BBC, and a variety of conspiracy theories about what goes on inside the Spears' house outside of the public eye.
Following speculation over who handles Spears' social media accounts, in early February 2021 she took to Instagram herself to clear the air — specifically about the dance videos she often posts for her fans, in which she wears a peasant blouse or other crop top and heavy eyeliner in each clip. She previously posted videos grooving in her foyer to Billie Eilish's "I Love You," in addition to J Balvin's song "Mi Gente," and Jay-Z's song "Holy Grail" (featuring mostly the vocals of Justin Timberlake, whose romantic history with the beauty goes back decades). 
However, her dance moves seemed to have garnered some criticism, with one person even speculating that Spears wasn't even behind the post. "Why do they keep saying in the headlines 'Britney Spears tags ex Justin Timberlake' it's not her!" they wrote, adding, "It's her team she probably doesn't even know they put that music to her dancing video." Keep scrolling to see the truth about Spears' dance videos.
Britney Spears claims she's just having fun on social media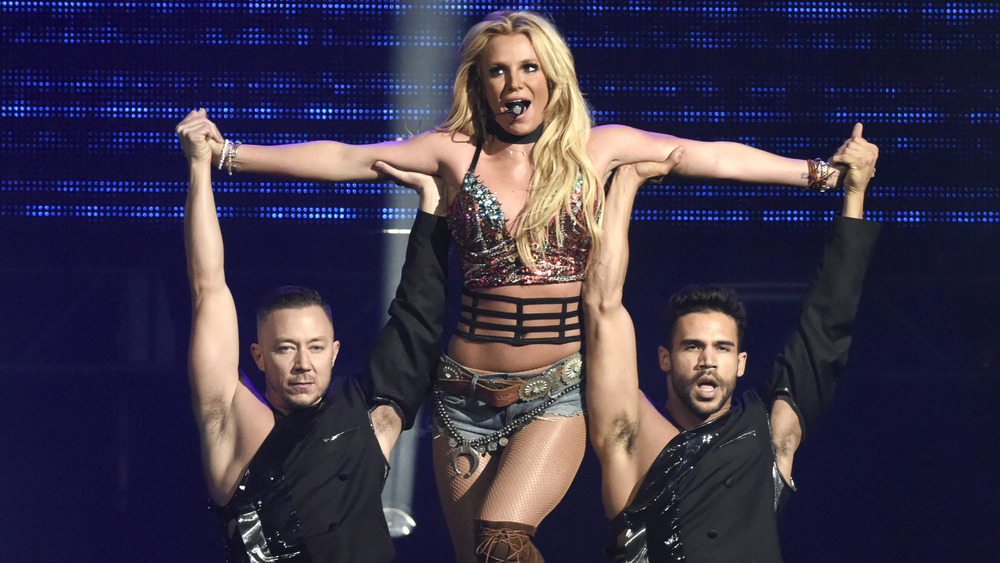 Tim Mosenfelder/Getty Images
Despite rumors about Britney Spears' conservatorship, she assured fans that she, indeed, posts her own content on social media and as for her dancing videos, she says she's just having fun whether we like it or not. "I'm trying to learn how to use technology in this technology driven generation .... but to be totally honest with you I can't stand it!!!" she wrote with crying laughing emojis via Instagram on Feb. 1, 2021, explaining that it's tough to navigate social media as a pop star. "So ... if my posts aren't perfect ... I'm doing this for fun!!!! If you think I should look like I'm on a magazine cover when I dance .... sorry ain't happening," she added, referring to some of the criticism from her followers.
Of course, Spears' supporters were right there to back her up. "@britneyspears you should pay no attention to the idiots attempting to critique your dancing," one person wrote to the star on Twitter. "They are simply small-minded spiteful people jealous of your success. Continue to enjoy the things you do & ignore the idiots of the world!" Although she might sing "Toxic," it sounds like Spears has no time for bad vibes.