Justin Timberlake's Net Worth Is Higher Than You Might Think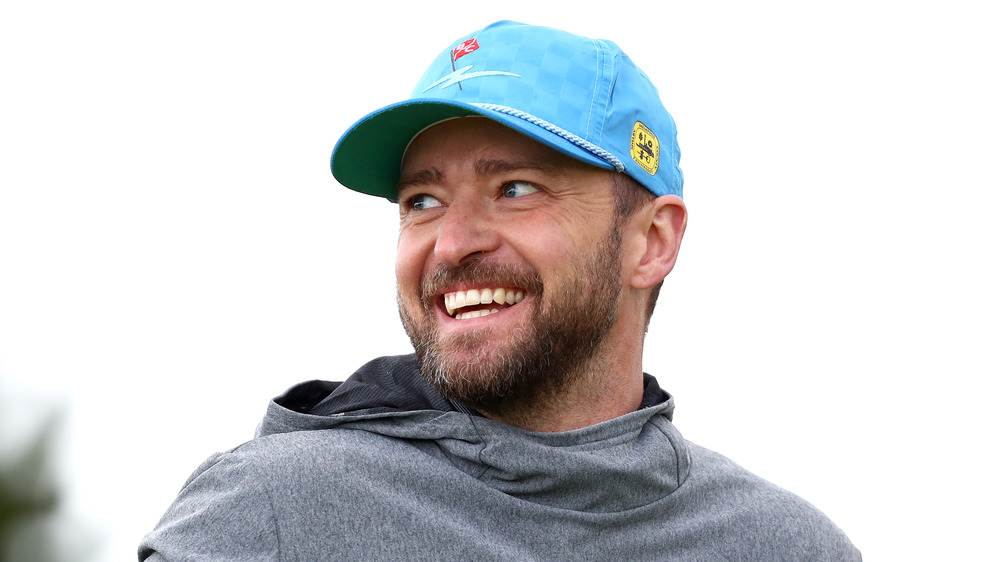 Matthew Lewis/Getty Images
When your career begins at age 11 and skyrockets to mega success, expect to make a couple hundred million dollars... and Justin Timberlake has done just that!
The artist began as a child performer on Star Search before joining the likes of Britney Spears, Christina Aguilera, Ryan Gosling, and J.C. Chasez on The Mickey Mouse Club (via IMDb). Old clips of the future stars show a young curly-haired Timberlake singing his heart out and giving a glimpse into the success ahead of him.
As if landing a girlfriend (the one and only Britney Spears) on The Mickey Mouse Club wasn't enough, Timberlake and fellow young star J.C. Chasez used their teenage years to form boyband NSYNC. After the band proved to be a major success, Timberlake was "Tearin Up" the hearts of millions of teenage girls when the band decided to take a hiatus, which still stands 20 years later. 
With NSYNC in the rearview, Timberlake jumped on the opportunity for a solo career. The artist released his first album, Justified, in 2002 and since has released five solo albums. Timberlake's many successes include 35 Hot 100 songs, 5 No. 1 hits, and 3 No. 1 albums, according to Billboard. 
Justin Timberlake has achieved the kind of career many performers can only dream about. So how much is the mega pop star worth?
Justin Timberlake last tour grossed hundreds of millions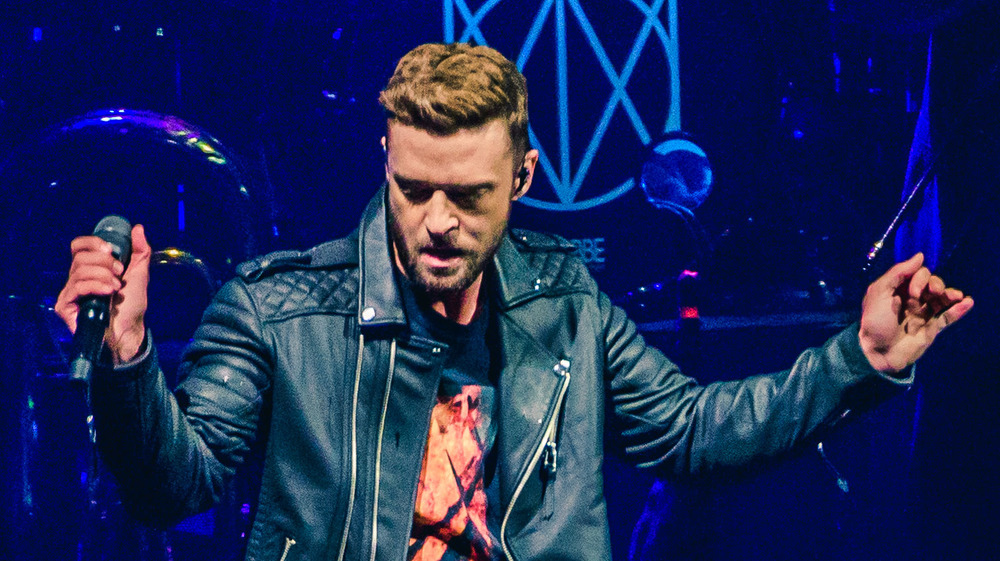 Gp Images/Getty Images
Justin Timberlake's music success doesn't even scratch the surface of his full career. The artist began exploring other performance avenues by acting in films like The Social Network, Friends with Benefits, Bad Teacher, and, of course, his role in Trolls. Timberlake's work on the hit kids movie included creating the soundtrack for the film and his hit single, "Can't Stop the Feeling."
With a few number one albums, hit movies, and plenty of production credits all on the "SexyBack" singer's resume, it is no wonder why Celebrity Net Worth cites the artist's net worth at $250 million. 
Almost 30 years' worth of work in the industry has clearly proved beneficial for Timberlake. The artist was listed on Forbes 2019 top Celebrity Earnings at #41 bringing in $57.5 million, most of which came from his Man Of The Woods Tour, which began in 2018 and concluded in April 2019. The tour, which supported his 2018 album of the same year, grossed around $225 million in total. 
So what's next for Timberlake? The artist has been balancing his acting career with fatherhood, so only time will tell if another multi-million-dollar album is on the horizon.