Mia Farrow Reveals The Truth About The Death Of Her Children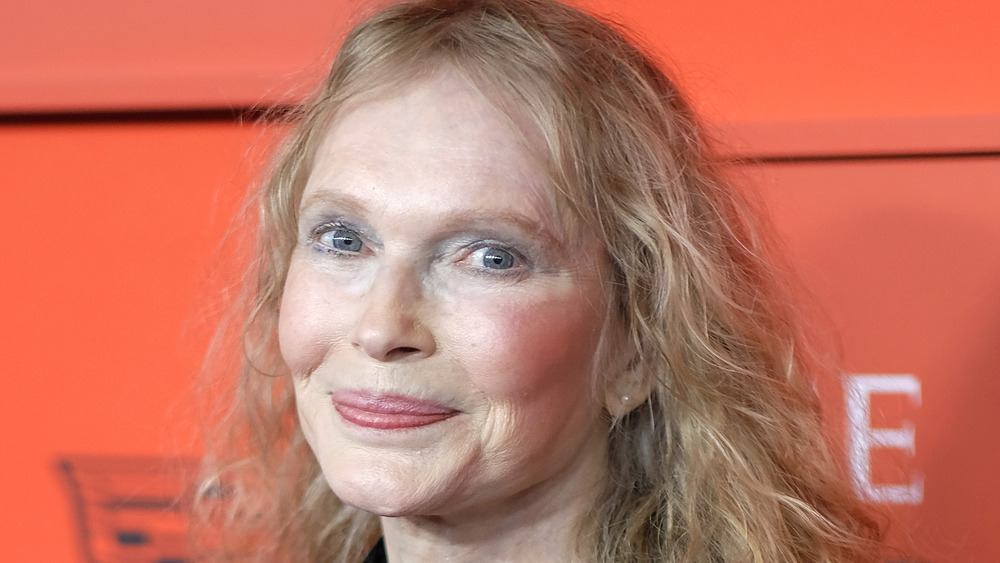 Dimitrios Kambouris/Getty Images
The following article includes mentions of suicide and allegations of abuse.
Mia Farrow has responded to "vicious rumors" about the deaths of three of her children, hitting back at the "untruths" in a statement on her Twitter.
The Farrow family has come under scrutiny following the release of HBO's four-part documentary Allen vs. Farrow, which explored her daughter Dylan Farrow's abuse allegations against Woody Allen. As People reported, some critics have pointed to a 2018 blog post written by Mia's estranged son Moses Farrow, in which he condemned Mia and other family members for their treatment of him and his siblings.
In particular, Moses alleged that Tam Farrow, who died in 2000, committed suicide following an argument with Mia. Per The Independent, her death had been attributed to heart failure by the Farrows' spokesperson at the time. A photo that Mia shared on her Twitter in 2016 has also resurfaced, due to claims that she digitally edited Tam out of the picture.
Now Mia has spoken out about her three late children, in order "to honor their memory, their children and every family that has dealt with the death of a child." Here's what she had to say.
Mia Farrow spoke about the "unspeakable tragedies" that led to her three children's deaths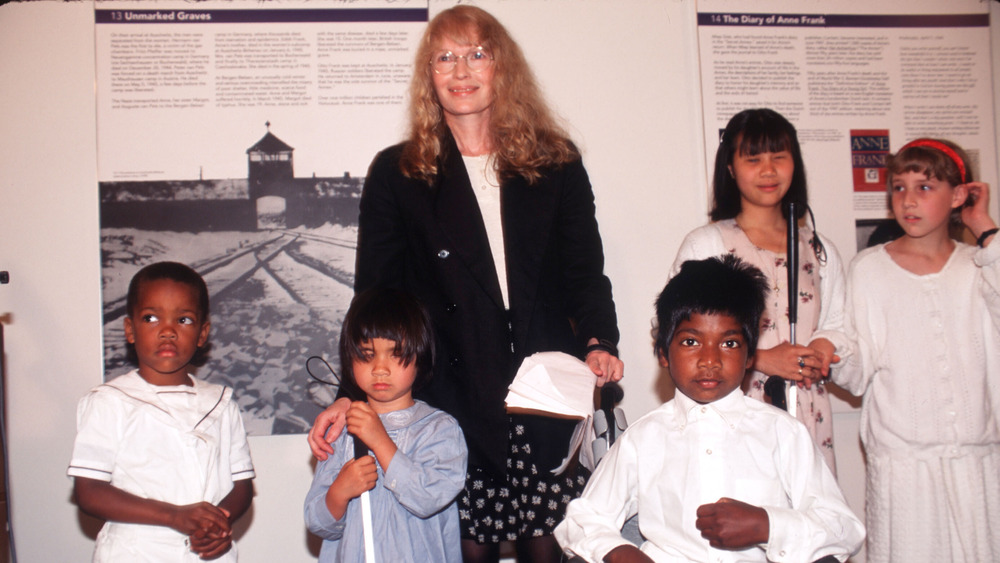 Evan Agostini/Getty Images
"As a mother of fourteen children, my family means everything to me," Mia Farrow began her Twitter statement. "While I chose a career that placed me in the public arena, most of my children have elected to live very private lives. I respect each of their wishes, which is why I am selective in my social media posts," she explained. In this case, however, the actor felt it was necessary to respond to speculation about her children Tam, Lark, and Thaddeus Farrow.
"My beloved daughter Tam passed away at 17 from an accidental prescription overdose related to the agonizing migraines she suffered, and her heart ailment," Mia wrote, before explaining the death of Lark, who she described as an "extraordinary woman" and "a wonderful daughter."
"She died at 35 from complications of HIV/AIDS, which she contracted from a previous partner," Mia shared. "Despite her illness she lived a fruitful and loving life with her children and longtime partner. She succumbed to her illness & died suddenly in the hospital on Christmas, in her partner's arms." 
The actor then addressed the death of her "courageous" son Thaddeus, who was "happily living with his partner" at age 29. "When the relationship abruptly ended, he took his own life," Mia revealed. "These are unspeakable tragedies," she finally wrote. "Any other speculation about their deaths is to dishonor their lives and the lives of their children and loved ones."
If you or someone you know is having suicidal thoughts, please call the National Suicide Prevention Lifeline at 1-800-273-TALK (8255) or text HOME to the Crisis Text Line at 741741.