Here's How Much Mia Farrow Is Really Worth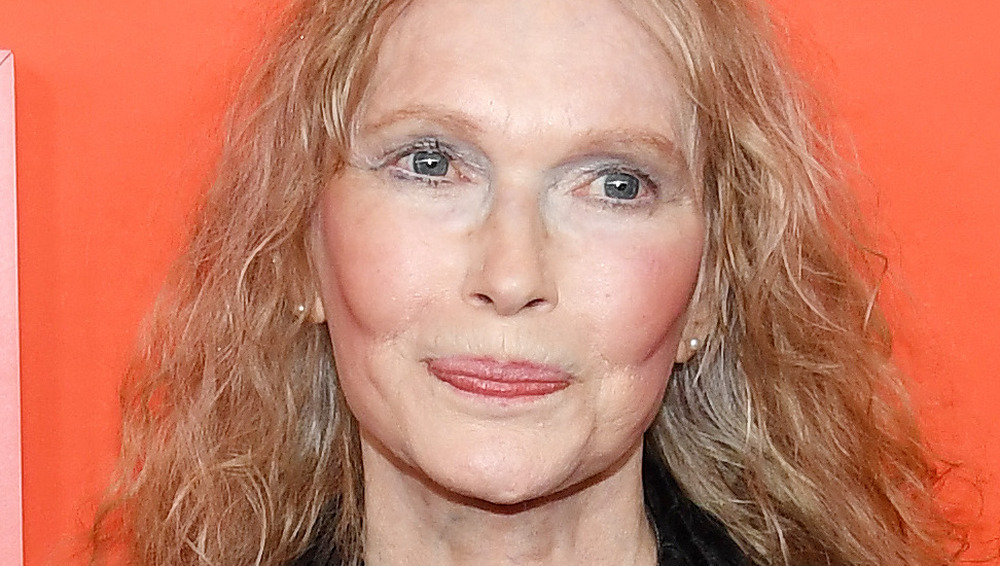 Dimitrios Kambouris/Getty Images
As the daughter of Maureen O'Sullivan and John Farrow, an actor and director, respectively, one might think that Mia Farrow's rise to the top of Hollywood was easy. In fact, it was anything but. She lost her brother when he was nine, suffered from polio as a child, and grew up with an alcoholic mother and womanizing father. When she was a teen, her father died, and she turned to modeling and other work to pay for college. "Her godfather, the director George Cukor, paid her $50 a week to go to every play on Broadway and write him a synopsis in order for him to decide if it would make a good movie," Vanity Fair reported in 2013. 
It was Farrow's appearance in the 1968 horror flick Rosemary's Baby that put her on the map, snagging nominations for both a BAFTA and a Golden Globe for Best Actress for her role in the movie. She wowed audiences again in 1974 as Daisy Gatsby in The Great Gatsby. Farrow shared her talents with Hollywood for decades but eventually announced her retirement. In 2013 she tweeted (via IndieWire), "Like my colleague Leonardo DiCaprio I too will be retiring from acting indefinitely."
Farrow became equally known in the public eye for her complicated and controversial romantic relationships, particularly with director Woody Allen and the children they shared. Their relationship and legal battle became the focus of HBO's 2021 documentary, Allen vs. Farrow. 
Keep reading for more details on the financial situation of one of Hollywood's top stars.
Mia Farrow is worth less than you might think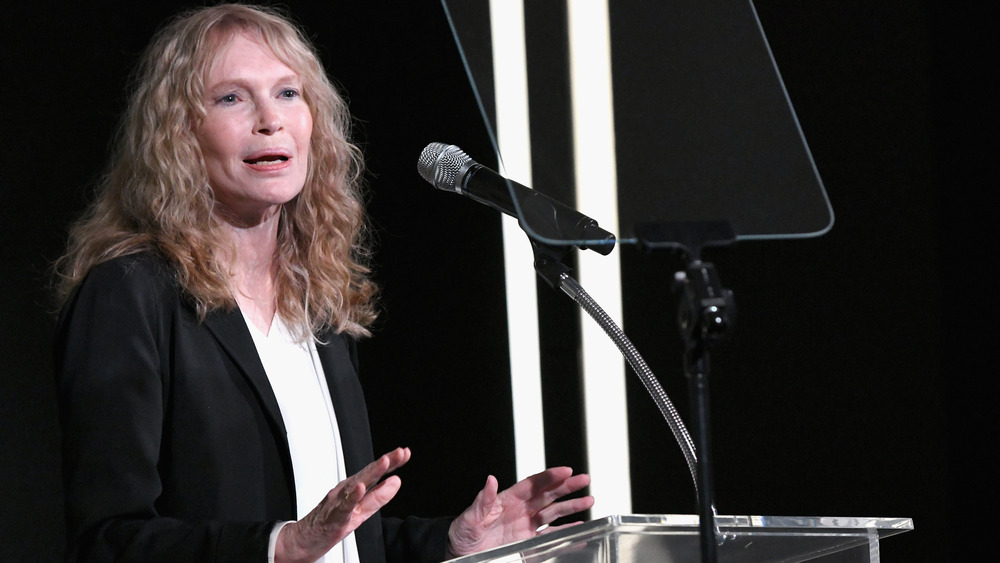 Michael Kovac/Getty Images
Mia Farrow reportedly met famed movie director Woody Allen in 1979, per Cosmopolitan. The pair went on to become one of the most famous couples in Hollywood and worked on numerous films together. Despite Farrow's fame, Allen allegedly did not compensate her fairly, per Vanity Fair. Farrow was only paid $200,000 for each film she appeared in, which explains why she might not have amassed such a fortune during her prime as an actor. However, Allen reportedly paid her "million-dollar-plus legal fees" after she won a custody battle over Dylan, Ronan, and Moses.
According to Celebrity Net Worth, Mia Farrow is worth $60 million in 2021. The actor has a house, named Frog Hollow, in Bridgewater, Connecticut. The home is relatively modest, and is surrounded by chickens, a vegetable garden, and a lake, per Vanity Fair.
Dollar signs do not seem to be important for Farrow, who is more focused on her work as a UNICEF Goodwill Ambassador. Farrow has made numerous visits to the Central African Republic, where she took note of her violent surroundings and met bright people in the face of such extreme adversity. "In 2007, I made the first of what would now be four visits to the Central African Republic," she said, per UNICEF. "I must have left a part of my heart here. The courage and resilience of defenseless people facing shocking and unacceptable levels of violence is unforgettable and profoundly inspiring."
We're sure Farrow will continue to shine her light on future trips.