Christopher Lloyd Has Been Married More Times Than You Think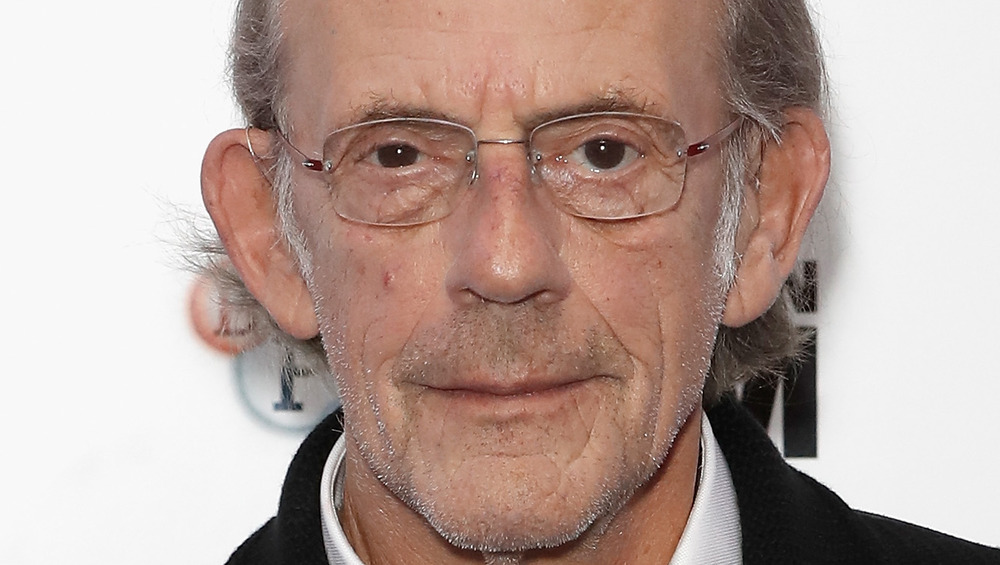 John Phillips/Getty Images
Christopher Lloyd has found a lot of success in show business, racking in almost 250 movie and TV credits over the course of his nearly 50-year career. However, his most famous role is in the Back to the Future trilogy opposite Michael J. Fox, where he portrayed the eccentric Dr. Emmett Brown. Though Lloyd also starred in a variety of other projects, including Who Framed Roger Rabbit, Clue, The Addams Family, and Taxi (the latter of which earned him two consecutive Emmys for Outstanding Supporting Actor in a Comedy Series), it was his role as Doc that's undoubtedly his most iconic and will forever remain synonymous with his name.
It turns out, the actor's personal life was just as eventful as his resume — because his charm and good looks helped him win over the hearts of many women, including his now-wife Lisa Loiacono, who he married in 2016 when he was 78. But did you know Lloyd was married more than once? 
Keep scrolling to find out just how many times he's said "I Do." (FYI: It's more than three times.)
Christopher Lloyd said fifth wife Lisa Loiacono is his last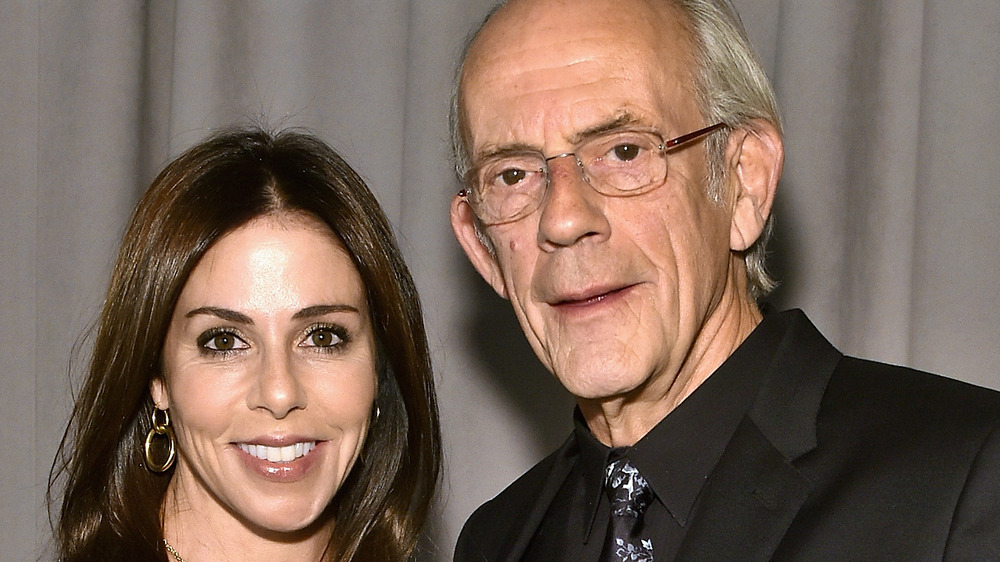 Mike Coppola/mjf2015/Getty Images
Christopher Lloyd has been married not once, not twice, but five times. He has no children. 
His first marriage took place in 1959 when he tied the knot with Catherine Boyd. Unfortunately, they divorced after 12 years, and Boyd sued Lloyd in 2002 for $1.2 million for allegedly not paying her alimony for 31 years (per New York Post). Three years after his divorce, Lloyd walked down the aisle once again, this time with actor Kay Tornborg, per Brittanica, staying married until 1987. He married for a third time in 1988, this time to a woman named Carol Ann Vanek — before ending the relationship three years later. Despite three failed marriages, Lloyd took another chance on love when he married Canadian screenwriter Jane Walker Wood. The couple stayed together from 1992 to 2005, according to the site.
Lloyd's last wife, whom he married in 2016, is a former real estate broker named Lisa Loiacono Lloyd. The couple met and fell in love when he sold the house he had shared with Wood — and they have been together for a total of 16 years as of this writing.  "Five is the last," Lloyd told The Guardian in March 2021 about the marriage. Based on the star's social media, he's head over heels for Lisa, who now works as a property manager and designer. On Valentine's Day 2021, he shared a heartfelt tribute via Instagram expressing his love for her, writing, "My dearest Lisa. I Love Love Love Love YOU. Happy Valentine's Day. Sincerely, Your constant admirer."