Inside Betty White And Sandra Bullock's Friendship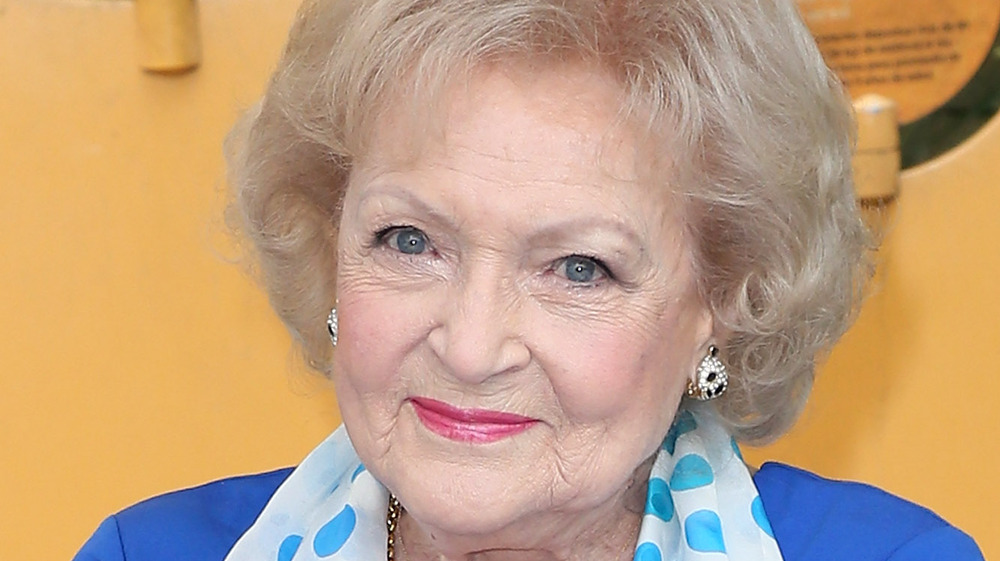 David Livingston/Getty Images
Though Betty White and Sandra Bullock's friendship may seem a bit odd on the surface, the two actors have a pretty solid relationship. It all started when they met on the set of the 2009 rom-com The Proposal, and from there, White and Bullock have solidified their adorable friendship over the years. Despite their age difference — White is 99 and Bullock is 56 — the pals actually have quite a bit in common, including their ability to joke around and not take themselves too seriously.
"Sandra adores everything about Betty, but especially her ability to make fun of herself, which Sandra does, too," a source explained to Closer Weekly about why their friendship works so well. "They are both honest people who wear their hearts on their sleeves. Neither takes themselves too seriously." 
Both White and Bullock are iconic Hollywood actors, yet clearly they bonded over their humble natures and mutual respect for one another. In fact, they dynamic duo have forged quite the wholesome relationship over the years — keep reading for a closer look inside White and Bullock's decade-long friendship.
Betty White and Sandra Bullock have a strong bond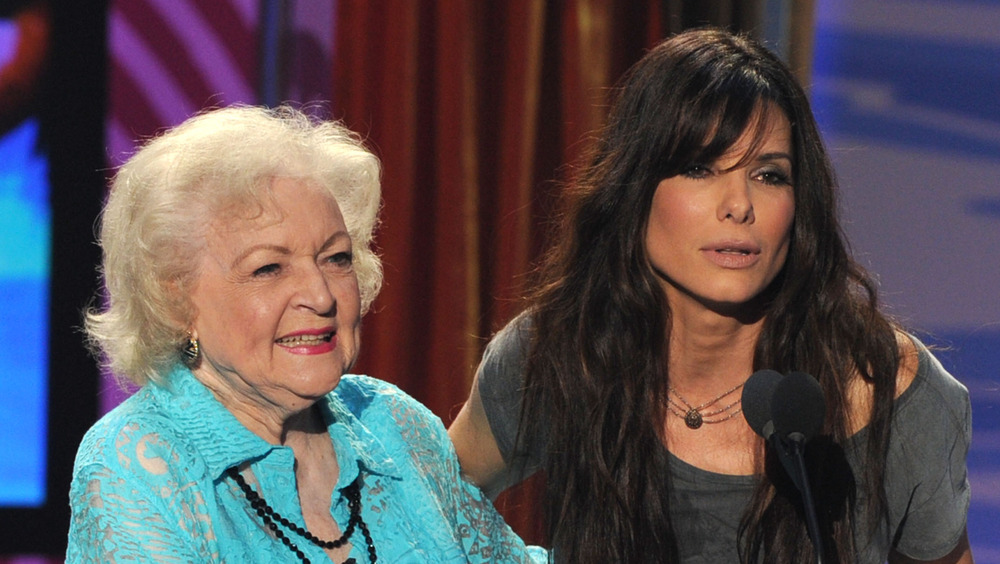 Kevin Winter/tca 2010/Getty Images
Betty White has been in the entertainment business for a long time, and as it turns out, it's something that Sandra Bullock really respects. By the time the two filmed The Proposal together in 2009, Bullock also had a fair share of successes under her belt, making for a natural and fast-forming friendship between the two. And, as it turns out, Bullock has learned a thing or two from White. "She's taught Sandra a lot about comedy, timing and staying in power in the business," a source explained to Closer Weekly. "Betty's been in the game from the beginning, and as Sandra says, she's still 'kicking it.'" 
According to the same source, White and Bullock like to spend time together outside of film sets as well, stating that Bullock will often join White for dinner at a restaurant or at her Los Angeles home. "They'll bring lunch or dinner with them, or if Betty feels up to it they'll rent a back room at a restaurant," the source explained.
Of course, White's feelings about Bullock are equally as positive. In an interview (via Closer Weekly), White once described Bullock as "somebody you want to know for the rest of your life." "Not only a talent, not only gorgeous, but also she is just a human being. There is no 'movie star' about her at all," White gushed about Bullock.
Sandra Bullock serenaded Betty White with the help of Ryan Reynolds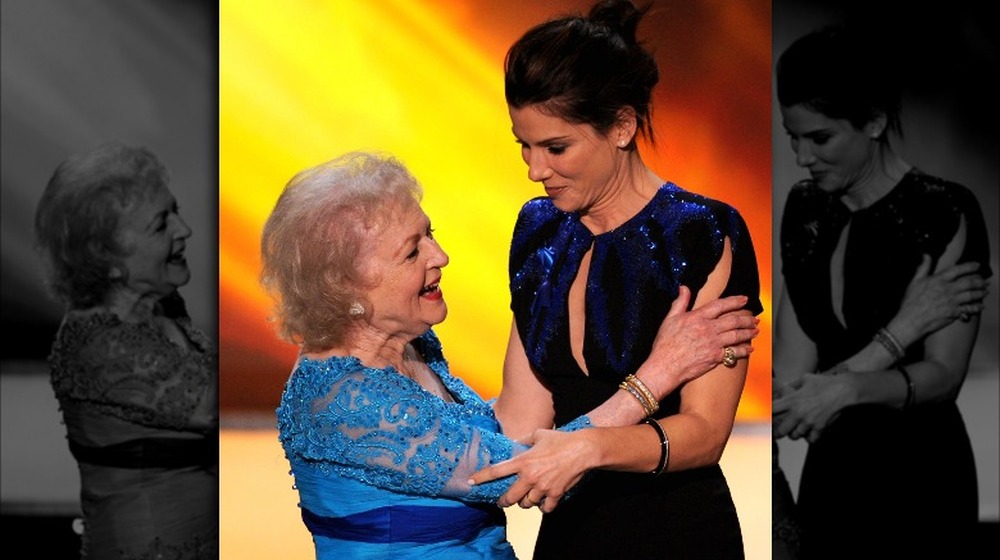 Kevin Winter/Getty Images
While Betty White and Sandra Bullock certainly have a wholesome friendship of their own, it seems that the duo is also friendly with fellow The Proposal co-star Ryan Reynolds. In January 2020, in celebration of White's 98th birthday, Bullock and Reynolds hilariously teamed up to deliver a heartfelt tribute to the icon. 
In a video posted to Reynold's Twitter, Bullock begins singing "Happy Birthday" to White, before Reynolds interjects with his own take on the song. "Happy birthday...from Sandy, who loves you more than Ryan," Bullock sings, only for her video message co-star to interject with "From Ryan, who loves you SO much more than Sandy." The two actors continue to sing their praises for White and joke around, before Bullock wraps up the video with "I love you, happy birthday."
Clearly, White made quite the impression on her The Proposal co-stars, as they're celebrating her more than 10 years after the film wrapped. Though their friendship may have seemed unlikely at first, White and Bullock have proven that a true connection can form anywhere, at any time, and at any age!