The Real Meaning Behind Demi Lovato's 'Easy' With Noah Cyrus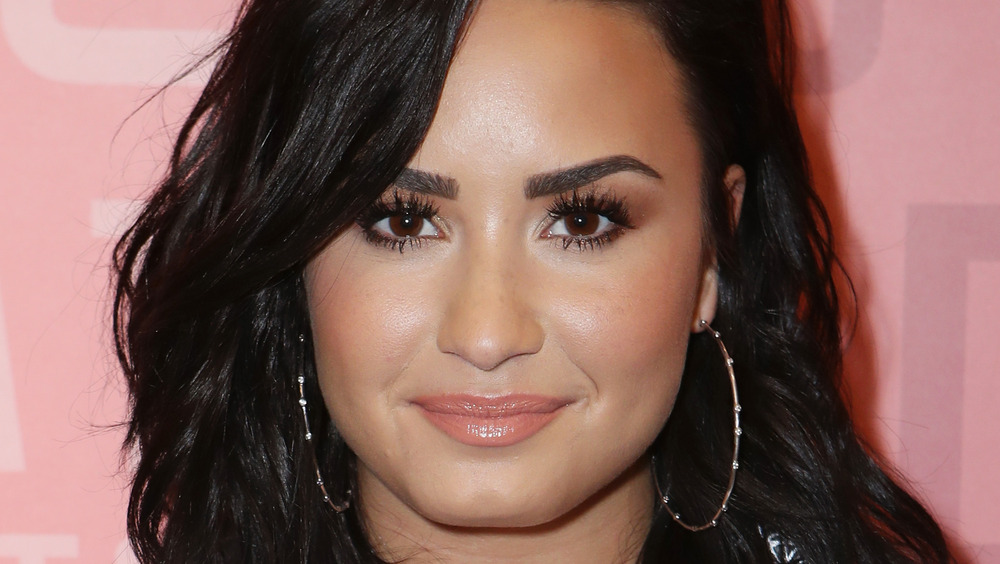 Ari Perilstein/Getty Images
Demi Lovato isn't holding anything back with her album Dancing With the Devil ... The Art of Starting Over, which dropped on April 2, 2021. The album is shockingly raw and honest, as Lovato tackles her struggles with addiction, especially her near-fatal overdose in 2018.
While these aren't easy topics, Lovato deliberately doesn't censor herself, something she explains to Entertainment Weekly on March 25, 2021. And while she gets honest, her reason is to create a connection within the loneliness of addiction, especially for her listeners. "I don't want to hold back from any other place in my authenticity, you know?" Lovato says. "While I desperately hope that it doesn't trigger anybody, I also know how important it is for people that are going through those things to have an outlet to be able to listen to. I want to make sure that people know that I'm not glamorizing anything."
As tough as the album is, it also features a few unexpected and charming collaborations, especially the song "Easy" with Noah Cyrus. Here's the scoop on that breathtaking song.
'Easy' sparked dating rumors between Demi Lovato and Noah Cyrus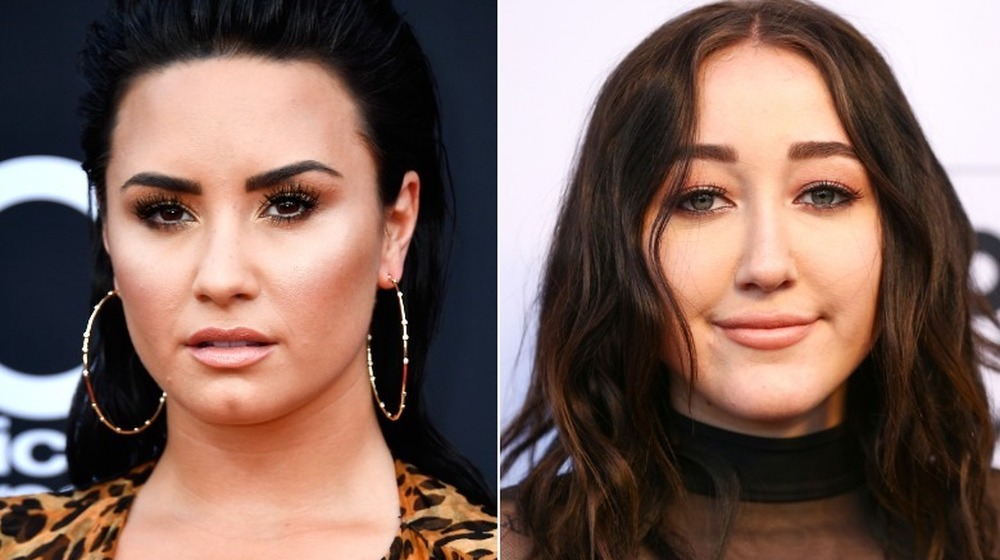 Frazer Harrison, Rich Fury/Getty Images
Demi Lovato's song "Easy," featuring Noah Cyrus, is essentially a song of goodbyes. Lovato emphasizes the theme of leaving someone without showing that it's hurting to leave that person. "The hardest part of leaving is accepting all the reasons/ That somehow we keep repeating endlessly/ And the hardest part of leaving is to hold the heaving breathing/ Back, from showing you how hard it is for me/ To make it look so easy," Lovato sings, per Genius.
Cyrus' verses are just as achingly painful. "I'll live through the sidestreets/ Right by the house where you grew up/ Our names in the concrete/ They're lasting way longer than us," she sings. Whether the song speaks to the ending of a friendship or a romantic relationship seems irrelevant here. The point is the painful loss and the complicated desire to make leaving "look so easy."
Their collaboration did spark dating rumors between Lovato and Cyrus, as Cosmopolitan notes, especially since Lovato came out as pansexual. Although we're still eagerly awaiting confirmation from either star on this welcomed rumor, the song itself was not originally meant to be a collaboration. Songwriter Matthew Koma wrote "Easy," and after Lovato heard it, she wanted to perform it with another artist, according to Page Six. A source spoke about "Easy" to the outlet, revealing, "It's a folksy song about leaving something behind... It's such a personal album for her that lays out her journey."
If you or someone you know is struggling with substance abuse and mental health, please contact SAMHSA's 24-hour National Helpline at 1-800-662-HELP (4357).