What's Really Going On With Demi Lovato And Noah Cyrus?
Kevin Mazur/Getty Images
If you're a fan of pop music — or just happen to turn on the radio every once in a while — then you'll likely be aware of the fact that Demi Lovato is the singer behind tunes like "Heart Attack," "Sorry Not Sorry," and "Sober." Noah Cyrus, a.k.a. Miley's little sister, is also in the biz, which is why you can listen to songs that she's released like "July" and "Make Me (Cry)." With both Lovato and Cyrus thrilling listeners with their playlist-worthy music, fans were surely excited when the two decided to team up.
As Cosmopolitan points out, the singers "collaborated together on 'Easy,'" which can be found on Lovato's 2021 Dancing With the Devil... the Art of Starting Over album. Written by Hilary Duff's husband Matthew Koma, "Easy" wasn't originally intended for two people, however, "Lovato decided to make it a collaboration after hearing it," according to Page Six. A source told the outlet, "It's a folksy song about leaving something behind ... It's such a personal album for [Demi] that lays out her journey."
Part of Lovato's journey for this specific album included finding the perfect person to work on the song with her. That turned out to be Cyrus. However, some people apparently believe that there's more going on between the two than just making music together.
Are Demi Lovato and Noah Cyrus dating?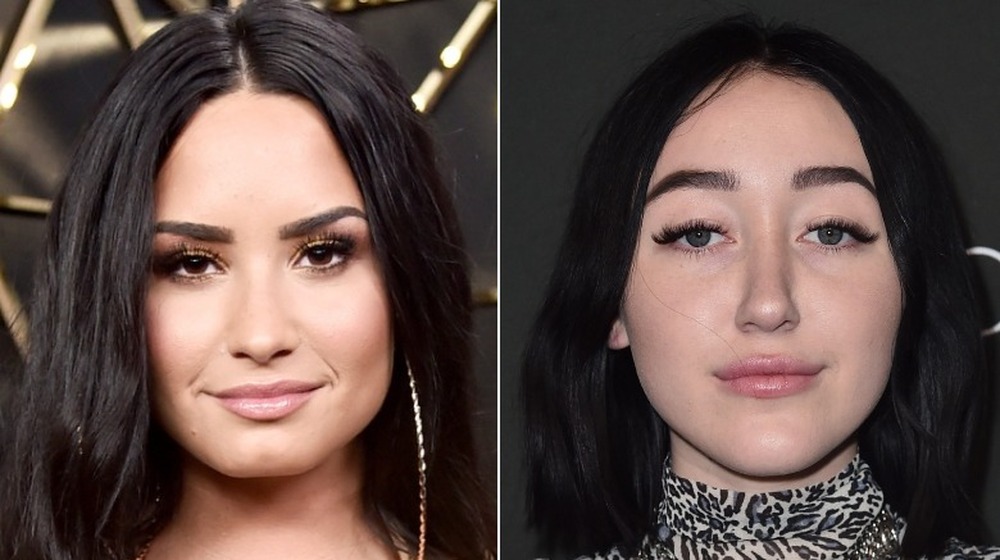 Alberto E. Rodriguez/Getty Images
It seems like 2021 is the year that Demi Lovato decided to put herself out into the world in different ways. For instance, along with releasing a new album, she also came out as pansexual. And she might have started a new relationship as well? That is, if the buzz is to be believed when it comes to her involvement with Noah Cyrus.
After the two stars recorded their song "Easy" together, some were left wondering if the two were actually dating. While, as of this writing, neither Lovato or Cyrus (who may have been in a same-sex relationship with Tana Mongeau in the past) have confirmed or denied the dating rumors, a source told Page Six in March 2021, "They're very close and have been hanging out."
Although the insider "even suggested the pair might have begun a fling," per the outlet, another source apparently thinks that the idea is "weird" and claimed that "they're not dating." They added, "[Lovato and Cyrus] have dinner sometimes, but they're not romantic. They got together for this song that sorta came together a bit last minute, and they hang out." It looks like we'll just have to wait and see if it's indeed a friendship, a romance, or just a professional relationship that has sparked between these two.