Todd Chrisley Shares New Details About A Terrifying Family Issue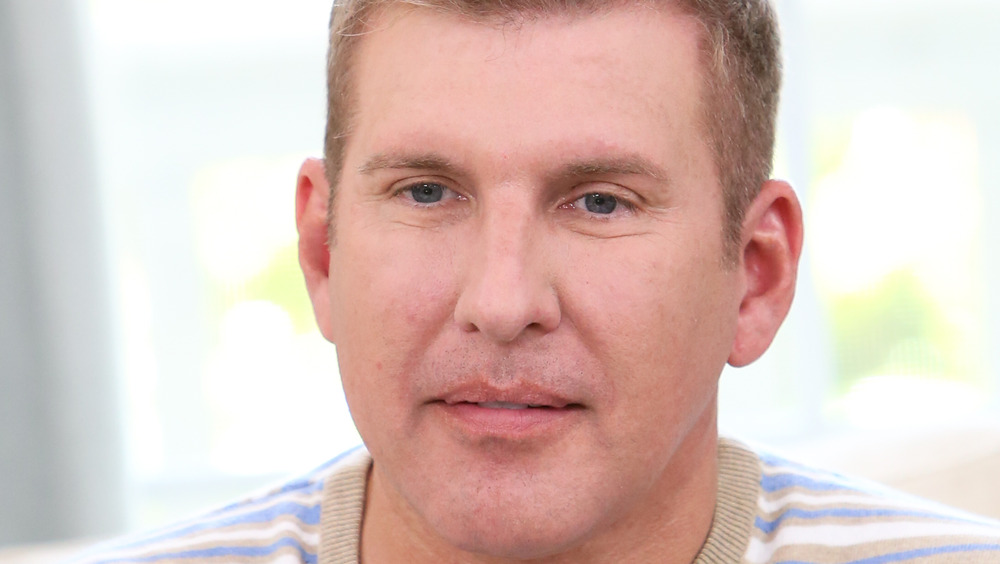 Paul Archuleta/Getty Images
We get a good glimpse of who Todd Chrisley is thanks to the longrunning Chrisley Knows Best. The Southern businessman stars alongside his wife, Julie Chrisley, and their children: Chase, Savannah, and Grayson. He also has two children, Lindsie and Kyle, with his ex-wife, Teresa Terry, per Country Living. Todd is known to get pretty involved in his kids' lives, but hey, he's a dad.
The family is great at reality TV, so much so that in 2017, Chase and Savannah got their own reality show, Growing Up Chrisley. While the family is obviously hugely popular, they have also been the target of some criticism. Namely, fans have wondered about Todd's life off-camera. Not only that, but Todd is worth much less than we might have guessed.
All this aside, Todd jumped on the March 31, 2021 episode of his podcast, Chrisley Confessions, to share scary news about a family issue. Here's what's going on.
Todd and Julie Chrisley talk about a stalker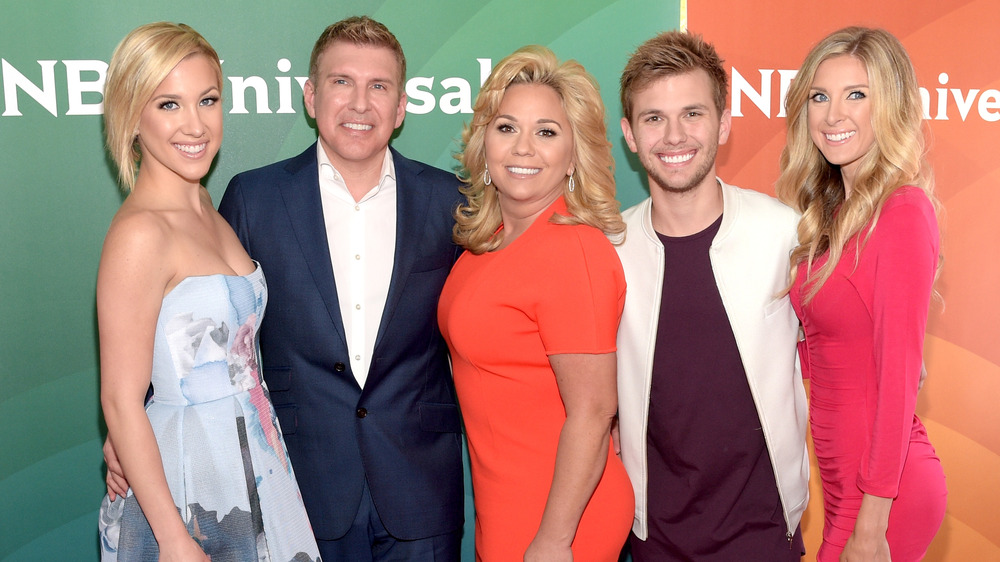 Jason Kempin/Getty Images
On the March 31, 2021 episode of Chrisley Confessions, Todd and Julie Chrisley shared that they're dealing with a stalker. "We've been dealing with this stalker situation and it has now gone to another level," Todd said. "I mean to where we have 24-hour security. ... He has been arrested multiple times... He's gone to jail, I mean ... you name it, he's done it."
The couple explained how this individual has allegedly been focused on their daughter, Savannah Chrisley. Todd said that he got Savannah's phone number and claimed that he was able to purchase it on "the dark web." He said that Savannah's social media, as well as the rest of the family's social media, has been hacked.
"It's to the point now... where none of us get any sleep because we're worried," Todd added, "even though we've got security guards outside of our home walking the perimeter of the property doing everything they need to do." Julie added that Savannah has security with her at all times.
Todd explained that they received notice that a criminal warrant has been signed for the alleged stalker "because he finally crossed the line in something that he did that allowed the state of Tennessee and this jurisdiction to go after him."
This must be so upsetting for the Chrisley family. Savannah, for her part, has not spoken up about this situation either on Instagram or Twitter. Hopefully it gets solved ASAP.