Todd Chrisley's Net Worth Is Much Less Than You Think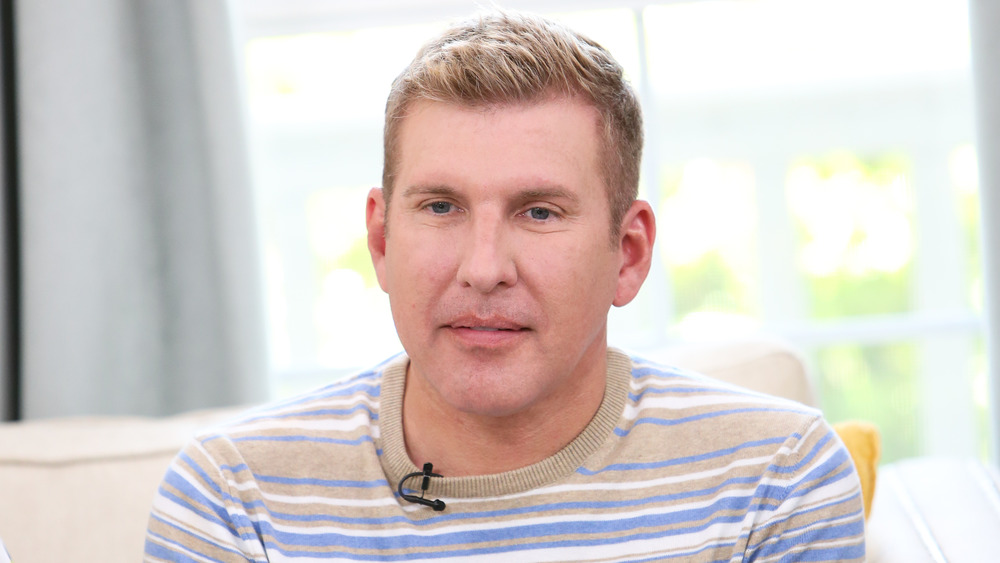 Paul Archuleta/Getty Images
Reality TV dad Todd Chrisley may be known for liking the finer things in life, but his net worth suggests that he might be living above his means. The Chrisley Knows Best star has encountered some tax and bankruptcy issues that have put him in a little bit of a financial pickle. Although the entrepreneur made about 95 percent of his wealth from his real estate investments, Todd was involved in a $45 million bankruptcy case after his real estate company went south, according to Celebrity Net Worth.
When he first filed for bankruptcy in 2012, he claimed he had $4.2 million in assets and $50 million worth of debt. Despite his financial woes, he started filming his show in 2014 and displayed a lifestyle full of fancy cars, extravagant clothes, and filmed in his 30,000 square foot Atlanta home. His opulence raised some red flags, and in August 2019, he and wife Julie were arrested on several counts including tax evasion. They were ordered to appear in court and post $100,000 in bonds. The couple has denied the allegations and claimed the wrongdoings were committed by a former employee.
"We stand in our faith and what we know is right fortunate to have the counsel we have and we'll walk this road because we know the good Lord will take us through," Todd said at the time, per Life & Style. He and Julie were cleared of all charges just months later, but his net worth hasn't exactly recovered.
'Chrisley Knows Best' saved Todd from financial struggles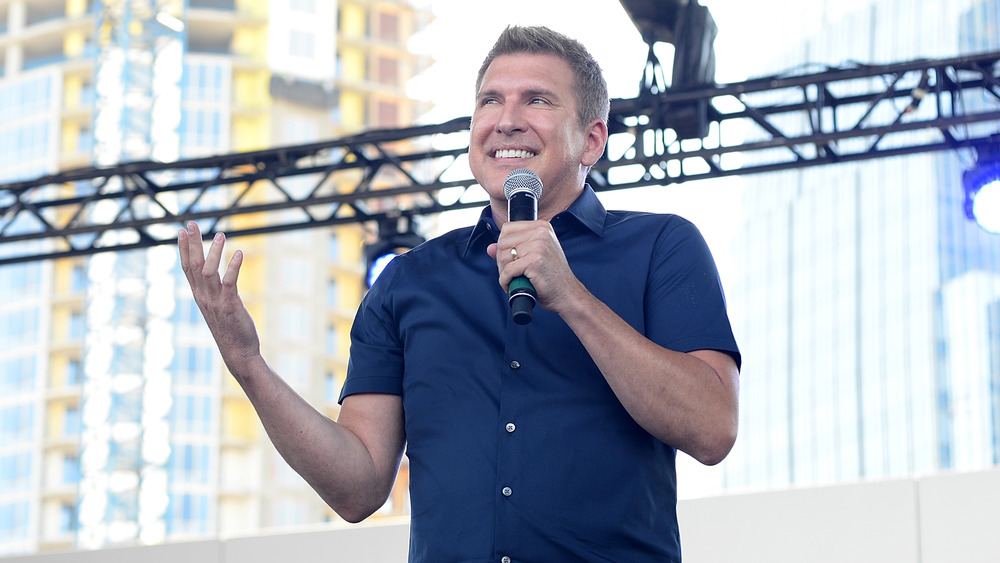 Beth Gwinn/Getty Images
Although Todd Chrisley likes living like the rich and famous, his net worth suggests otherwise. After the fallout from his financial and legal struggles, his net worth is reportedly valued to be negative $5 million, according to Celebrity Net Worth. While the figure is undoubtedly shocking for someone who loves glitz and glamour, the total does not take into account his income from filming Chrisley Knows Best. Although the exact paycheck each Chrisley gets from filming has yet to be disclosed, we can assume it's pretty significant, given the income most reality stars report. For example, on the low end, the stars of 90 Day Fiance make between $1,000 to $1,500 an episode, according to ScreenRant, whereas some of the Real Housewives bank well over $2 million per season. While that's a wide range, it's fair to assume they earn enough to support their lavish lifestyle.
With his hefty income and the perks of being a reality star, Todd has no plans to say goodbye to his show. "The series will go on as long as [people] continue to tune in and enjoy it, and as our family feels we have something to contribute," he told OK! in August 2020. Regardless of his bank account, we bet people will love Todd for richer or poorer.