The Real Meaning Behind Demi Lovato's 'Mad World'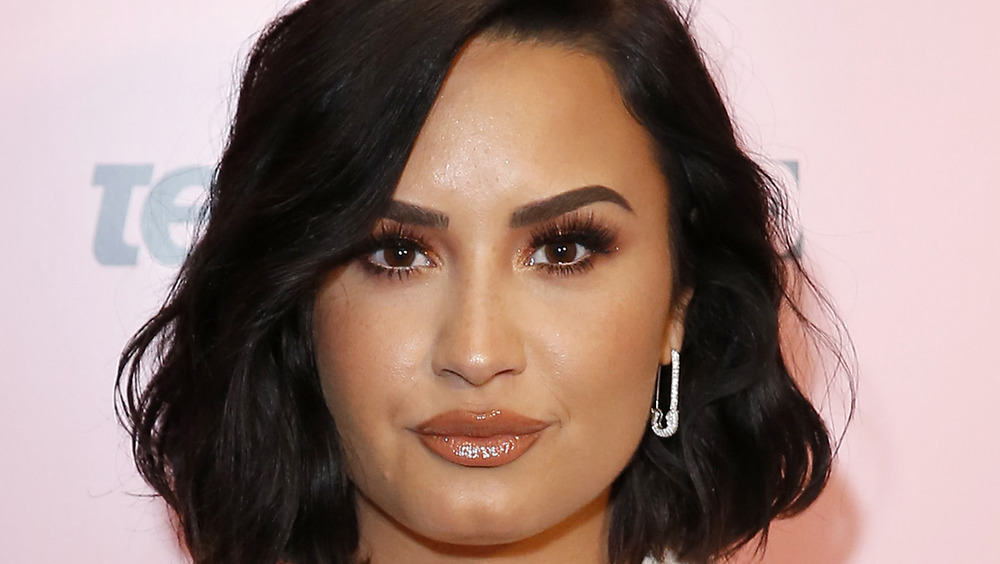 Rachel Murray/Getty Images
Demi Lovato's new album Dancing with the Devil... The Art of Starting Over is being reviewed as her "most vulnerable" self (per Riff Magazine) and as containing "unflinching honesty," as noted by USA Today. The 19-track album was released on April 2, 2021 as the companion to the revealing four-part documentary detailing Lovato's recovery following her nearly fatal 2018 overdose, called Dancing with the Devil. She is releasing her story in three parts, with the last installment coming on April 6, 2021, per Decider.
The album, according to Lovato (via Variety), is the "non-official soundtrack" to the docuseries. "If you listen to it track by track, if you follow the track listing, it's kind of actually like the non-official soundtrack to the documentary," she said in a meeting on Clubhouse. "Because it really does follow my life over the past couple of years. When we went through the track listing and kind of mapped out how it kind of coincided with my life's story, it made sense to add the more emotional stuff in the beginning and then transition into The Art of Starting Over," she shared.
On the Art of Starting Over portion of the album is "Mad World," sitting at the 17th spot on the track list. While Lovato has not described this song publicly yet, the lyrics are very telling. Keep reading to learn the real meaning behind Demi Lovato's "Mad World."
"Mad World" by Demi Lovato details her views on society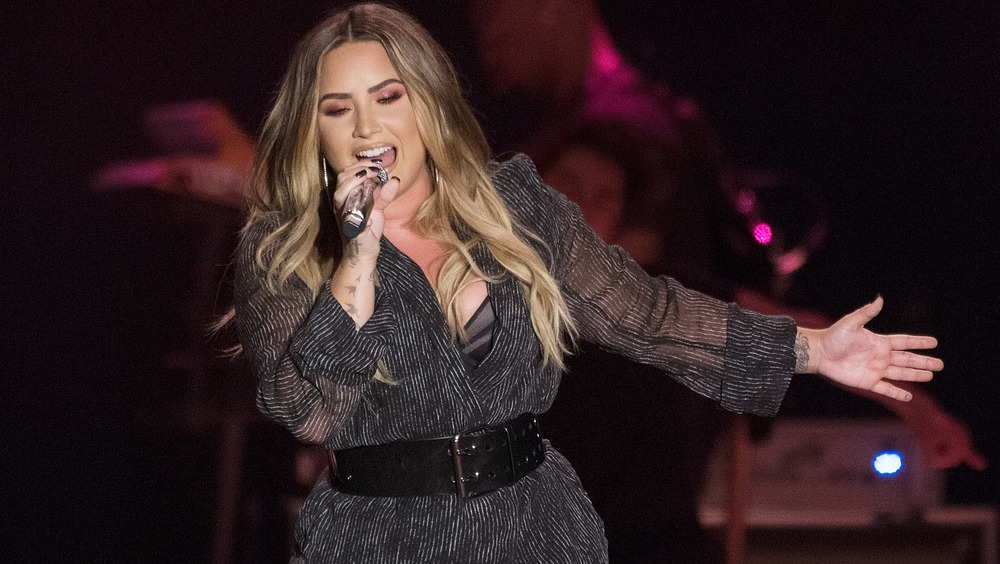 C Flanigan/Getty Images
Demi Lovato talks about a world she is unimpressed by in "Mad World." The first verse describes an almost robotic society where people work with no enjoyment to be found in their souls. "Worn-out places, worn-out faces / Bright and early for their daily races / Going nowhere, going nowhere," she sings (per Genius) in a sullen tone. The second verse has Lovato questioning when she, or anyone, will begin feeling the happiness they should. "Children waiting for the day thеy feel good," she croons.
The chorus of "Mad World" exemplifies Lovato's resentment for modern society. She also comments on her depression and suicidal thoughts, which she confessed to Zane Lowe in September 2020 she has been experiencing since she was 7 years old. "And I find it kind of funny / I find it kind of sad / The dreams in which I'm dying / Are the best I've ever had," she whispers. "I find it hard to tell you, 'cause I find it hard to take /When people run in circles It's a very, very / Mad world," she concludes.
Lovato's "Mad World" lyrics seem like a mature version of those from "La La Land," which was the 2008 hit from her debut album Don't Forget. In "La La Land," she describes the struggles of growing up in the "machine" of Hollywood (via Genius) — a life she has continuously warned against during her years in the spotlight.
If you or someone you know is struggling with substance abuse and mental health, please contact SAMHSA's 24-hour National Helpline at 1-800-662-HELP (4357).