Bhad Bhabie Just Made A Shocking Reveal About OnlyFans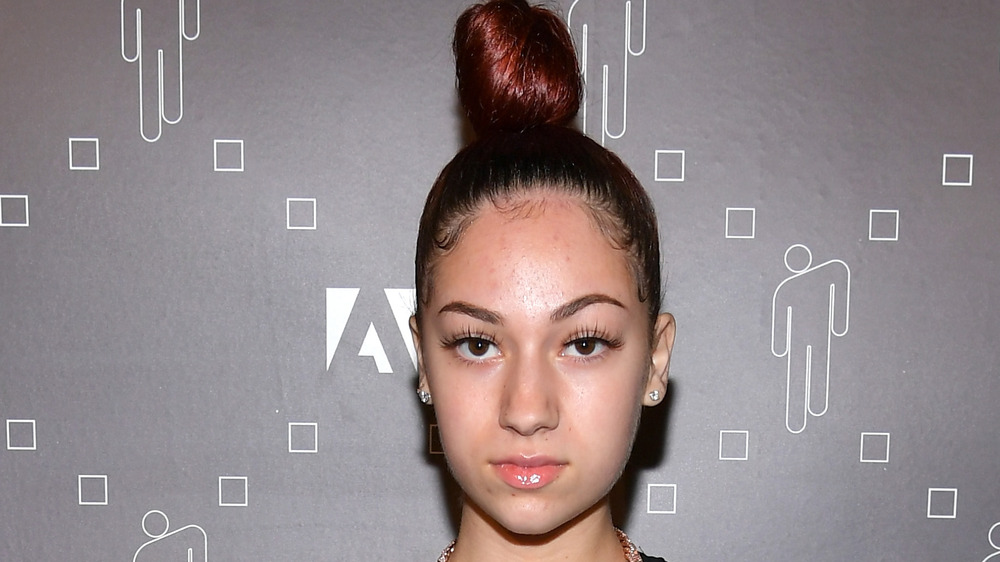 Emma Mcintyre/Getty Images
Believe it or not, OnlyFans has become a cultural phenomenon for independent creatives of all genres. Whether you're a content creator or a subscriber (or anti-OnlyFans), you can't escape the mention of the platform in memes, videos, or even songs—think: Beyoncé's reference to OnlyFans on Megan Thee Stallion's "Savage" track.
As the OnlyFans community continues to grow, more celebrities and social media influencers are creating accounts to share their content. However, some celebs have caused controversy in the past. In August 2020, actor Bella Thorne faced backlash after she made $1 million off of the platform by false advertising non-explicit content. Due to Thorne's million-dollar win, OnlyFans has since reduced the maximum limit creators can charge for exclusive content from $200 to $50, ultimately affecting the income of sex workers who rely on the platform, per Variety.
Joining the celeb OnlyFans community is Danielle Bregoli, also known as Bhad Bhabie. The former Dr. Phil guest took a break from her abuse claims against Dr. Phil and the Turn-About Ranch to celebrate her latest milestone on OnlyFans.
This is how much Bhad Bhabie made from OnlyFans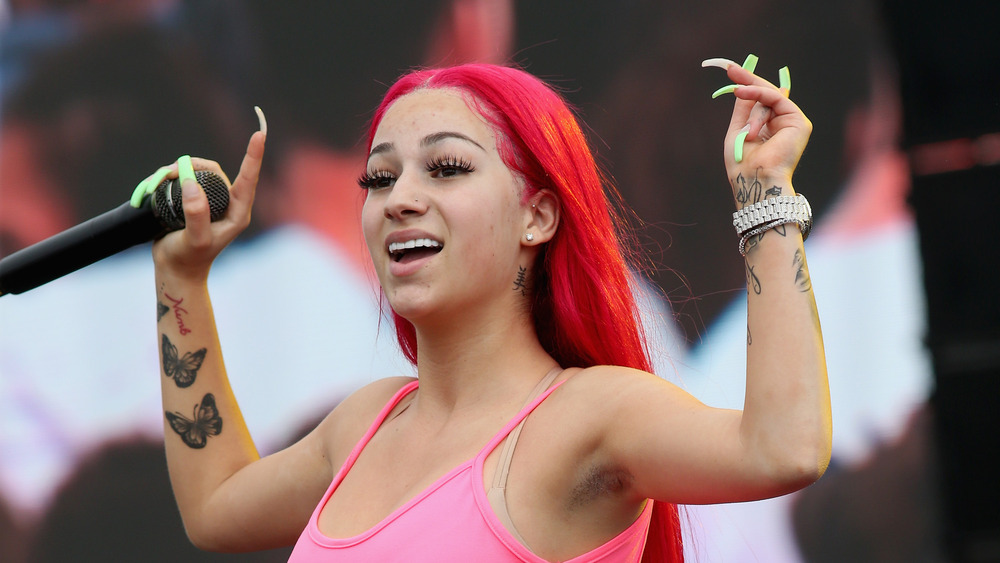 Gary Miller/Getty Images
When we first met Bhad Bhabie, she had all of our attention as the "Cash Me Outside" girl from Dr. Phil. Since that infamous moment, Bhad Bhabie is chasing the bag and further detaching herself from her TV appearance. She has since rebranded as a rapper and a YouTuber, with millions of followers behind her. Additionally, the entertainer found success in her latest business venture: OnlyFans.
In early April 2021, the "These Heaux" crooner claimed she made $1 million in her first six hours on the platform. She posted a screenshot of what seems to be her OnlyFans earnings on Instagram, with three-quarters of a million of it solely from subscriptions. "Not bad for 6 hours," she wrote in her caption. "We broke the f*** out of the onlyfans record."
Per Daily Mail, Bhabie's OnlyFans account comes days after her 18th birthday in late March 2021. Twitter users sounded off on the matter, with one person tweeting, "Bhad Bhabie just turned 18 and already has a million subscribers on onlyfans??!! y'all are predators for real." Yikes.