Inside Rory McIlroy's Rumored Romance With Meghan Markle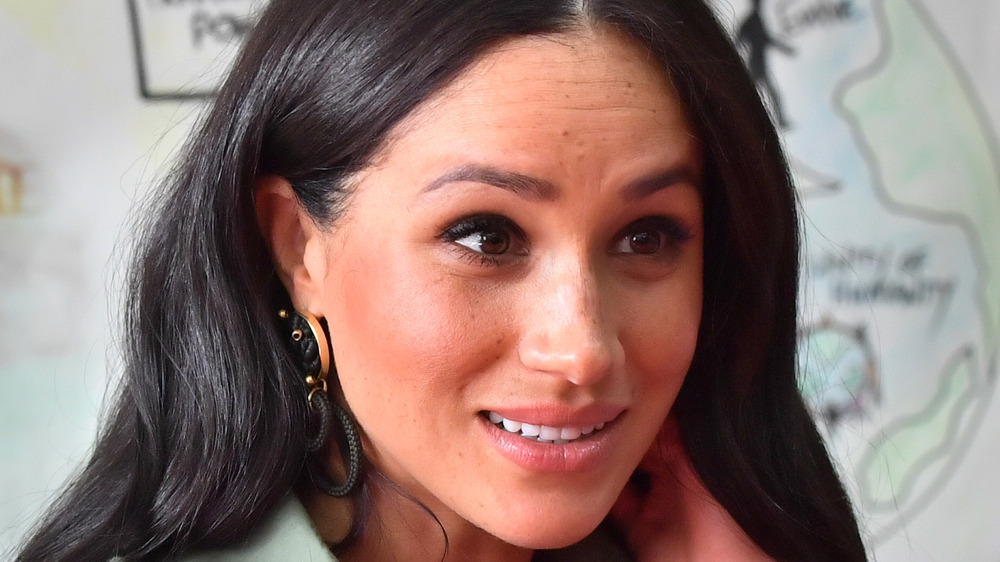 Pool/Getty Images
Ever since Meghan Markle became involved with Prince Harry, people all over the world have been obsessed with learning more about the American actor-turned-Duchess of Sussex. People have been particularly interested in finding out who she was linked to before Harry swept her off her feet. 
Per Town & Country, Meghan and Harry met in 2016 on a blind date. The duo fell for each other quickly, announcing their engagement in November 2017. In the couple's first-ever public interview together, Harry opened up about how they became an item, stating they "were introduced actually by a mutual friend." That isn't at all that surprising, either. Prior to meeting one another, both Meghan and Harry had active social lives in the elite world. A few of Meghan's closest friends range from Serena Williams to her former Suits co-stars. As for Harry, he naturally has friends in high places given his royal status. 
However, one person who was linked to Meghan before she tied the knot with Harry has drawn a bit of attention: Irish pro golfer Rory McIlroy. According to Page Six, some even believe they had a romantic fling back in 2014 — two years before Meghan became a global name. So, did the pair actually date? We've got all the royal tea below. 
Meghan Markle's relationship with Rory McIlroy was a bit chilly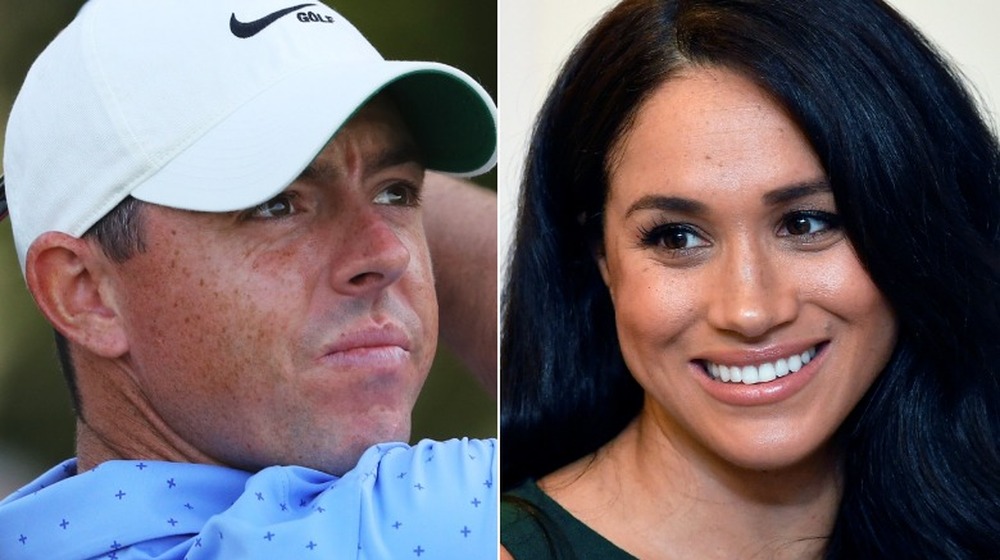 Warren Little, Wpa Pool/Getty Images
Back in 2014, before Meghan Markle met Prince Harry, Page Six reported that the then-actor and Irish pro golfer Rory McIlroy were sparking romance rumors. The outlet came across Meghan's Twitter account where she posted something telling. At the time, the ALS Ice Bucket Challenge was on everyone's social media feed. The challenge, which involved dumping a bucket of ice water on your head and nominating another person to do the same, was used to promote awareness of Lou Gehrig's disease, and encourage donations to research. 
Needless to say, countless celebrities were participating in the charitable activity — Meghan being one of them. Page Six noted that for Meghan's challenge, she posted a video of herself, with Rory being the one to dump the bucket of ice over her head. She captioned the post, "#ALSicebucketchallenge accepted!," adding, "I nominate @serenawilliams (you better do it!) — Special thanks to @McIlroyrory
." Page Six then pointed out the smiley face at the end of her caption, insinuating it was flirtatious behavior. 
At the time, Sports Casting also linked the two romantically, reporting, "Although the Irish Mirror reported that they were 'never more than friends,' McIlroy and Markle were seen around town together multiple times before he started dating [Erica] Stoll." Stoll and McIlroy ended up tying the knot in 2017, just one year before Meghan and Harry walked down the aisle. 
Since Meghan and McIlroy, never publicly addressed the romance rumors, it seems fans will never truly know if there was a spark. However, you never know, it just might have been the ALS Ice Bucket Challenge that cooled things down.