Here's How Much Golfer Bryson DeChambeau Really Worth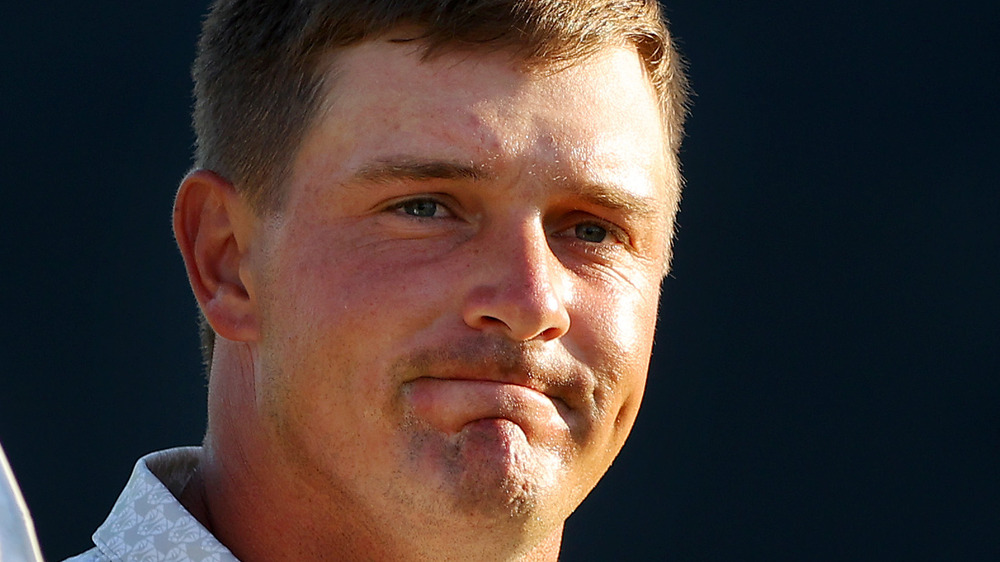 Kevin C. Cox/Getty Images
Bryson DeChambeau is known as the "Mad Scientist" of the golf world, and has parlayed his unconventional methods to the game into a lucrative career. He has experimented with dipping his golf balls in Epsom salt and made serious adjustments to his physique in hopes of improving his game. As covered by Golf Digest in September 2020, the former prodigy packed on a mind-boggling 50 pounds of muscle since turning pro in 2016. DeChambeau became so bulky that many wondered if it hindered his swing. "It's basically a misconception," his trainer Greg Roskopf told the publication. "He looks like a weightlifter, but he's got the flexibility of a golfer."
DeChambeau even worked on "life hacks" for his day-to-day life in hopes of improving his game. He tries to break down everything he does to a science. "You can breathe in a stressful way. Or you can breathe in a relaxed state," he told USA Today in October 2018. "Breathing in the proper state gets you into a state where you digest food better and calms your brainwaves down."
The pro golfer was able to capture his first major on the PGA Tour in 2020 when he dominated in the U.S. Open by implementing his unique tactics. "For me, it's about the journey of can I execute every shot more repeatable than everybody else," he said. "That's why I won by six" (via ESPN).
Keep reading to hear about his groundbreaking endorsement deal — and his net worth.
Bryson DeChambeau was the first to sign with this type of company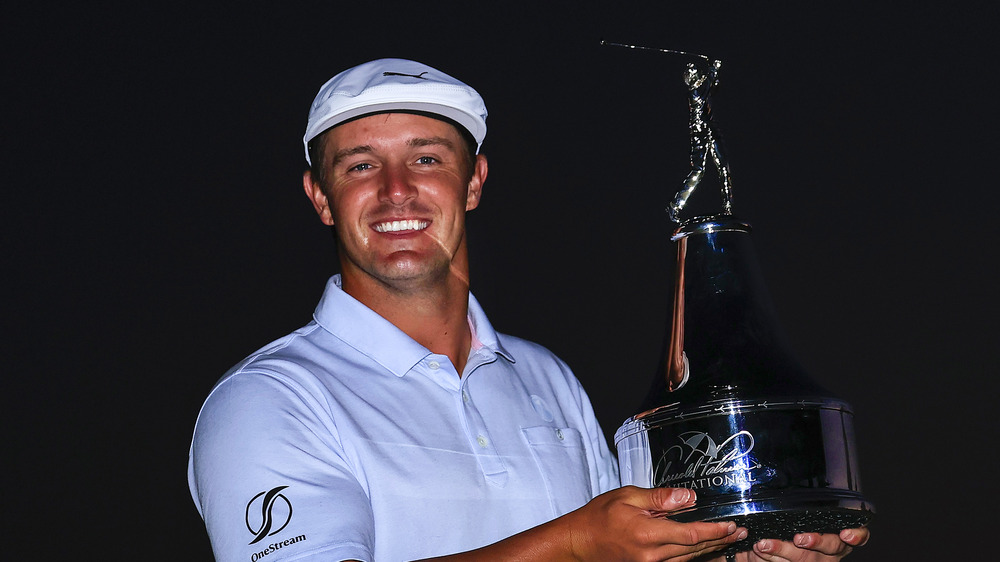 Sam Greenwood/Getty Images
Bryson DeChambeau burst onto the scene in 2016 after being only the fifth golfer ever to take home both the NCAA individual and U.S. Amateur titles in the same year, per AmericanGolf. He earned the Silver Cup at that year's Masters Tournament as the amateur with the best score, and endorsement offers began to flood in.
The golfer inked a deal with Cobra Puma Golf soon after. "Right away we noticed his progressive approach to the game, which is rooted in science and art," the president of the company, Robert Philion, said at the time (via AmericanGolf). DeChambeau also signed a contract with Bridgestone — arguably the game's top ball-fitter — as a "rising star" in 2016. In 2020, he re-upped with Bridgestone for a long-term deal. 
DeChambeau made history as the first golfer to be sponsored by a sports bettor when he signed on with Draft Kings in November 2020. As per The Baltimore Sun, the golfer said he hoped to help the game grow through this endorsement in the same vein as legends Tiger Woods and Vijay Singh did for the sport. 
Not only did DeChambeau become a bankable star through endorsements, but he has had an impressive playing career. At the time of writing, he's had eight PGA Tour victories with career earnings of $23.9 million, as per PGA Tour.  He has as a net worth of approximately $10 million, according to SportsCasting.