Here's How Much Rita Moreno Is Really Worth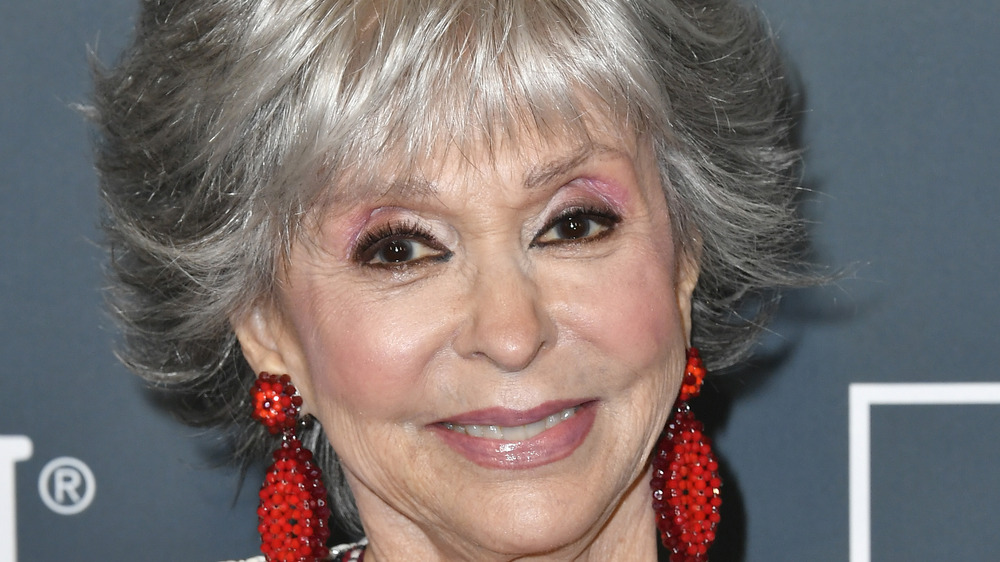 Frazer Harrison/Getty Images
Rita Moreno is best known for her Academy Award-winning performance in West Side Story, and the multitalented actor is one of the few stars who have achieved an EGOT (Emmy, Grammy, Oscar, and Tony). Moreno even returned to the Academy Awards in 2018 as a presenter, donning her original ceremony gown from over 50 years prior. She even is rumored to have had a romantic affair with Elvis Presley. Talk about an icon! 
Moreno's origin story is even more impressive. The Puerto Rico-born star moved to New York City with her mother, reportedly dropped out of high school at age 15, and started her career singing in clubs before signing with MGM studios. "The truth is, we were not welcome here for a very long time," Moreno admitted to Vulture. "With respect to la lucha [the struggle], a lot of us went through that." 
The star opened up about her struggle a bit further, telling NPR, "When I was a very young girl in New York City I ran into an awful lot of racial bias, and I got called some pretty nasty names," Moreno recalled, channeling her experiences into her West Side Story role. "I've been Anita, except I wasn't a gang member, of course, but I know this girl inside out." So how much is Moreno worth decades after her breakout role? Keep scrolling to find out! 
Rita Moreno used her success to champion representation onscreen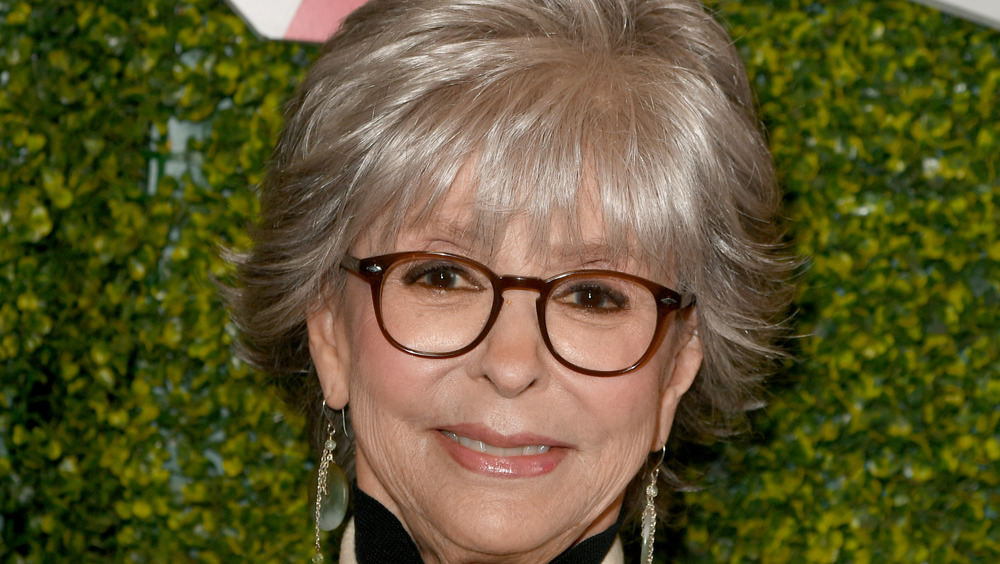 Kevin Winter/Getty Images
After West Side Story, Rita Moreno took a break from acting before returning to the screen with hit series like Jane the Virgin and Grace & Frankie, per TV Insider. She also had to learn to applaud her own accomplishments, telling the outlet that she used to keep her plethora of awards hidden in a box. "I kept feeling that it was showing off, but my [late] husband [Leonard Gordon] said, 'Rita, you didn't buy these; you earned them. You're entitled to show them off,'" Moreno remembered. "And I said, 'Oh my God, I never thought of that.' Ever since then, they've been out in the open." 
Moreno was even awarded the Presidential Medal of Freedom in 2004! So with all of her success, how large is Moreno's bank account? According to Celebrity Net Worth, the actor is worth an estimated $25 million. She certainly has come a long way since her days fighting to be recognized in Hollywood. In fact, Moreno told The Atlantic that film producers "didn't know what to do with a Latina girl," and encouraged her to play a variety of racial roles ranging from Burmese to Filipino, and Nation American characters. Now Moreno is proud of the determination for representation that she championed her career on. "Show business is my life," Moreno concluded. "And it's an amazing life, really."