Britney Spears Just Set The Record Straight On Who Writes Her Instagram Captions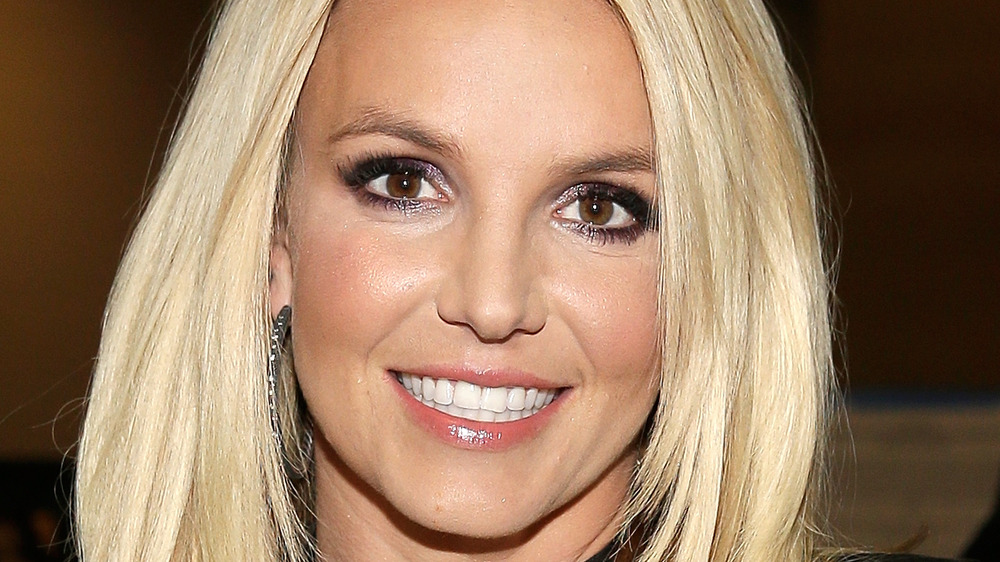 Isaac Brekken/Getty Images
Britney Spears' Instagram captions have been the topic of many conversations on the internet over the past several months. Many fans have found themselves wondering if Spears writers her own captions or if someone writes them for her. Those questions heated up on March 30, 2021, after Spears took to Instagram to share a video of herself dancing to an Aerosmith song, and wrote a very candid caption to go along with it. Spears got personal about her life in the public eye, and mentioned the Framing Britney Spears documentary, which originally aired on Hulu back in February. 
"I didn't watch the documentary but from what I did see of it I was embarrassed by the light they put me in ... I cried for two weeks and well .... I still cry sometimes," the caption reads. Several people took to the comments section of the post to question whether or not those words truly came from Spears. On March 31, Spears' former makeup artist Billy Brasfield told Page Six that the pop star wasn't controlling her own social media, and claimed that it was not Spears who wrote that particular caption, which sent fans further into a frenzy. However, Spears has since spoken out about the rumors concerning her social media accounts. Keep reading to find out what the "Piece of Me" singer had to say.
Britney Spears confirmed that she controls her own social media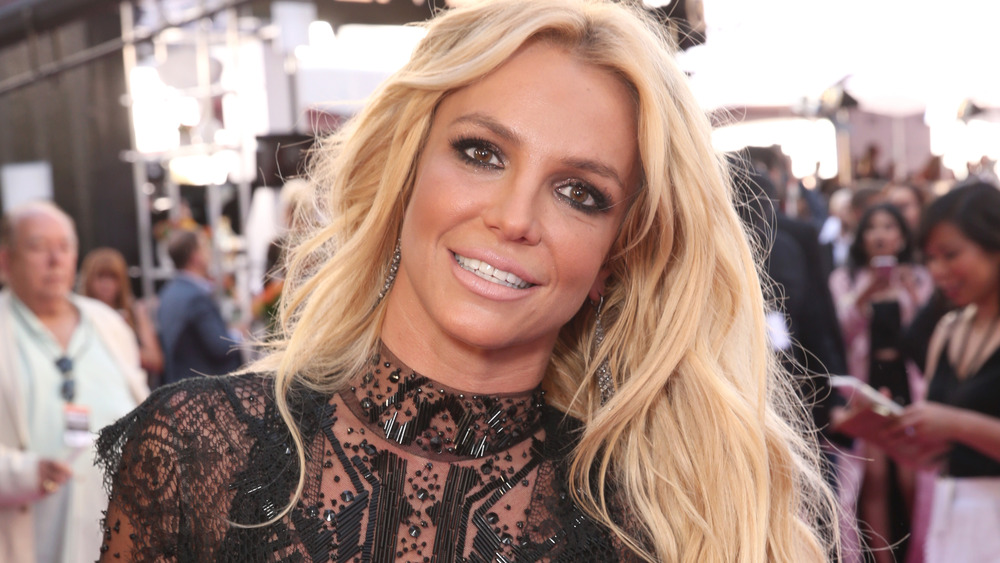 Todd Williamson/Getty Images
Britney Spears has confirmed that she controls her own social media, and that the captions that accompany her posts are indeed written by her. In a very rare occurrence, Spears was in touch with TMZ in an effort to clear up the rumors — and to address her relationship, or lack thereof, with her former makeup artist, Billy Brasfield. "No, I'm not talking to him at all. I write my posts. I'm not sure who he is talking to, but I am not talking to Billy B," she told TMZ.
Back on February 2, 2021, Spears' social media manager Cassie Petrey took to her personal Instagram account to let Spears' fans know that she does not write captions for the pop star. "Britney creates her own posts and writes her own captions for Instagram. She finds the google images, Pinterest images, quotes, memes, and everything else herself. Nobody is suggesting any of that stuff to her," Petrey explained. "She has stated many times that she creates the posts, but people continue to believe conspiracy theories over what Britney says over and over again. Britney is not 'asking for help' or leaving secret messages in her social media. She is literally just living life and trying to have fun on instagram," she added.