Ozzy Osbourne Has Something To Say About Sharon's Exit From The Talk
Kevin Winter/Getty Images
Sharon Osbourne officially left CBS' The Talk on March 26, 2021, following a brouhaha where she defended her friend Piers Morgan for his ongoing criticism of Meghan Markle. It got messy, y'all, and it was all downhill for Osbourne after that.
The network concluded a probe into the March 10, 2021, discussion, which had Osbourne butting heads with her co-host, Sheryl Underwood, about whether Morgan's remarks toward Meghan were racially motivated. "While you are standing by your friend, it appears that you are giving validation or safe haven to something that he has uttered that is racist," Deadline reported Underwood saying. The network said of their findings, "As part of our review, we concluded that Sharon's behavior toward her co-hosts during the March 10 episode did not align with our values for a respectful workplace."
Of course, there's ongoing interest in Osbourne's departure as she is the last original Talk co-host to depart the series. The Talk will return to the airwaves on April 12, and it's fair to assume many will tune in to see how her absence will play out. But in the meantime, let's take a look at how Sharon's husband, Ozzy Osbourne, reacted to her exit from The Talk.
Ozzy Osbourne is completely 'Team Sharon'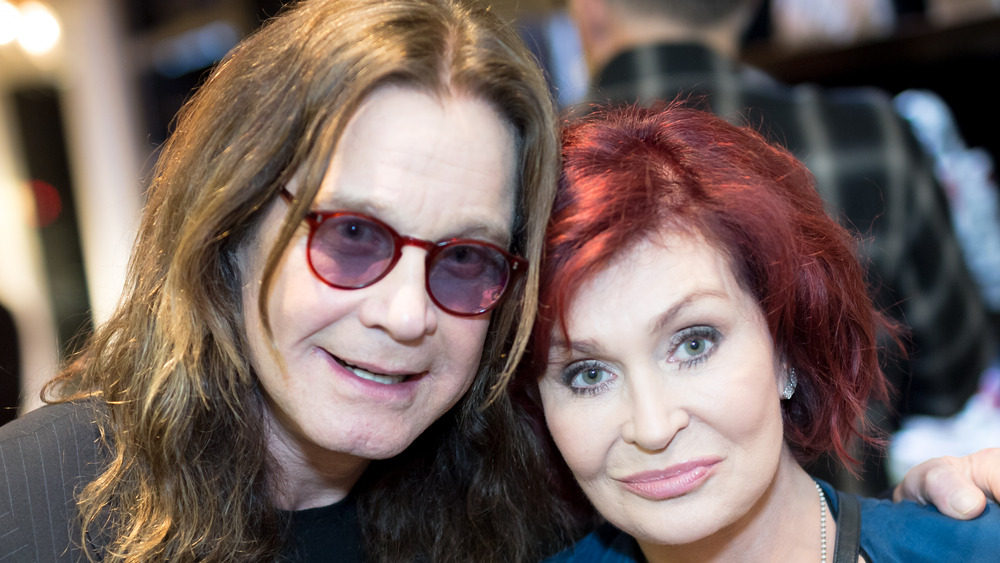 Greg Doherty/Getty Images
Ozzy Osbourne, a 70-something rocker known for his time in Black Sabbath and solo career, took to his Instagram account on March 31, 2021, to voice his support for his wife of almost four decades. He posted an old photo of the couple on the red carpet, and in the pic, he has his hand cupped behind his ear. He captioned the photo, "I can't f**king hear you!" alongside the hashtag #TeamSharon.
Ozzy and Sharon Osbourne became beloved to a whole new generation of fans with their popular MTV reality show The Osbournes, which ran from March 2002 to March 2005. The kooky series featured Ozzy, Sharon, and two of their three children, Jack and Kelly. The Osbournes' eldest daughter, Aimee, declined to participate in the show. Ozzy has largely avoided the spotlight since, so it's a big deal he spoke out publicly in support of his wife.
His post resonated with fans, and it received more than 115,000 likes in less than 24 hours. The comments quickly mounted to more than a thousand, with most being supportive of Sharon. Considering Sharon may receive $5 to $10 million from CBS for exiting The Talk, it's fair to say this support from Ozzy is another silver lining.