Arie Luyendyk And Lauren Burnham Make Life-Changing Announcement
Arie Luyendyk Jr. and Lauren Burnham are proof that people can find love on The Bachelor. Arie was the runner-up on Emily Maynard's season of The Bachelorette, so he took the lead for season 22 of The Bachelor. He wound up proposing to Becca Kufrin, but less than two months later, he broke up with Becca for Lauren, according to Us Weekly.
So, in March 2018, Arie proposed on ABC and said, "I made some bad decisions, but the best decision was running back to you." He got down on one knee. "I truly believe you are my soulmate," Arie continued. "I'm ready to face this life with you and all that comes with it. I love you so much. I wanted to do this in front of everyone because I want to show you that I should have done this a long time ago" (via Us Weekly).
Arie and Lauren found out they were expecting their first child in November 2018 and, in January 2019, the two got married on Maui in Hawaii. Well, just as the couple fell in love with one another, they clearly must have fallen in love with Hawaii, too, because Arie and Lauren made an exciting April announcement.
Arie Luyendyk and Lauren Burnham are Hawaii-bound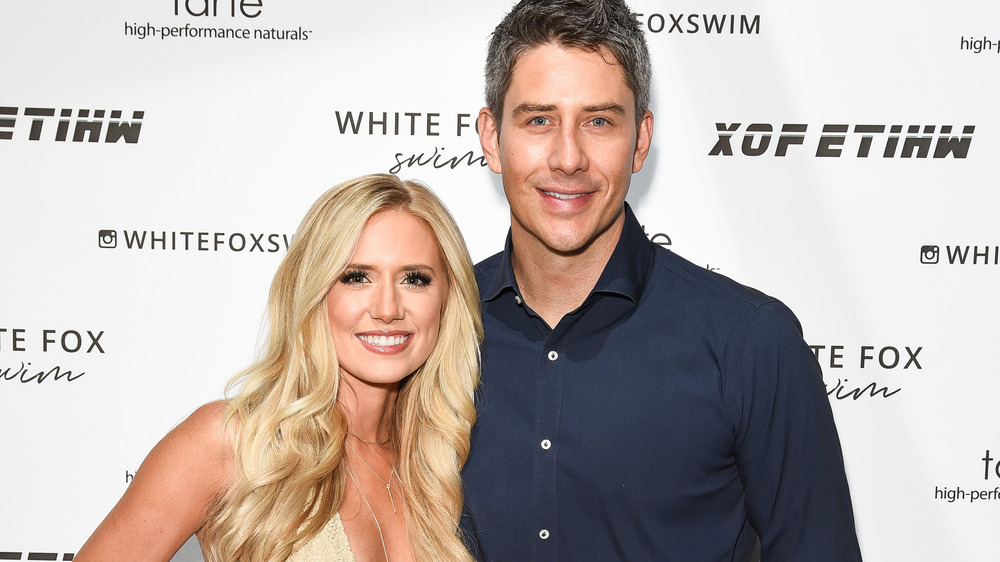 Presley Ann/Getty Images
Arie Luyendyk and Lauren Burnham shared with fans on their YouTube channel that they are moving to Hawaii! They broke the exciting news on April 2, 2021 and explained that the house is located on Maui, the same island where they had their wedding. The couple, who currently resides in Arizona, is swapping out one sandy locale for another — from the desert to the beach.
"We're going to make all these memories here, we're going to have the best life, it's going to be like the perfect spot to raise our little babies, it's going to be cool," Arie said to the camera.
In December 2020, Arie and Lauren announced that they are expecting twins, according to People, also revealing that they are having a boy and a girl. So along with their daughter, Alessi, it's going to be an action-packed home!
The four-bedroom, two-bathroom house is situated in the hills with a view of the ocean, as the couple revealed in their video, and they have plans to expand the deck. Sounds like they will be spending lots of time outside!