How Angelina Jolie's Dad Jon Voight Really Feels About Brad Pitt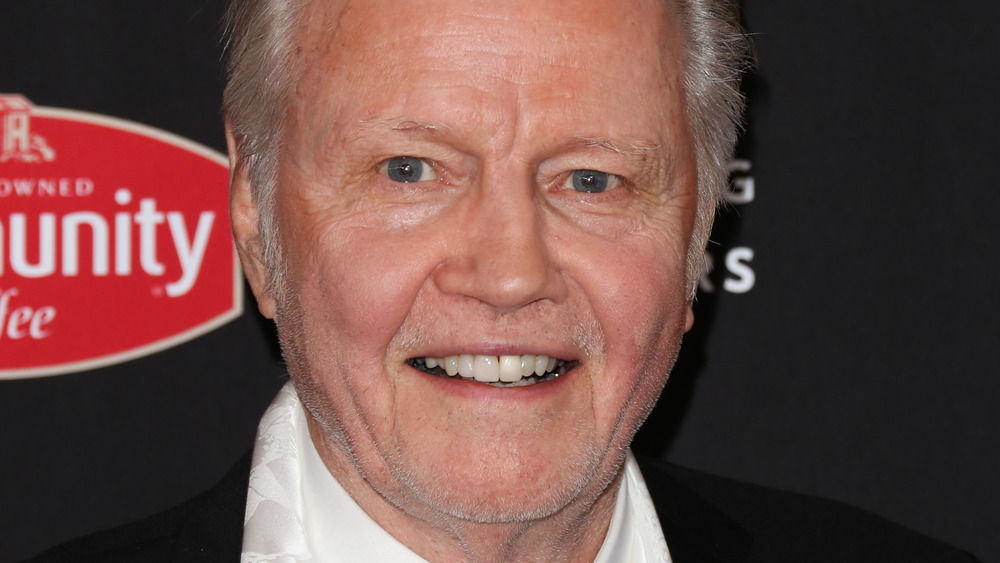 Paul Archuleta/Getty Images
It's no secret that actor Jon Voight has not had the best relationship with his daughter, A-lister Angelina Jolie. Estranged for years, the famous father and daughter ultimately forgave the bad blood between them and reconciled, which allowed Voight to get closer to Jolie's family.
Although Voight was on good terms with his daughter when Jolie and Brad Pitt decided to tie the knot in August 2014, the event was extremely intimate that not even Voight himself was in attendance. However, when the news broke, he expressed his excitement to welcome Pitt into the family. "I'm very happy that I can now legitimately call him my son-in-law, this wonderful fellow who I love, and that they're very happy," he said. "The kids must have had a wonderful time at the wedding because they all had their things to do." (per Page Six).
And, even though Pitt and Jolie have divorced, Voight still has good things to say about his former son-in-law.
Jon Voight was proud of Brad Pitt's film 'Once Upon a Time... In Hollywood'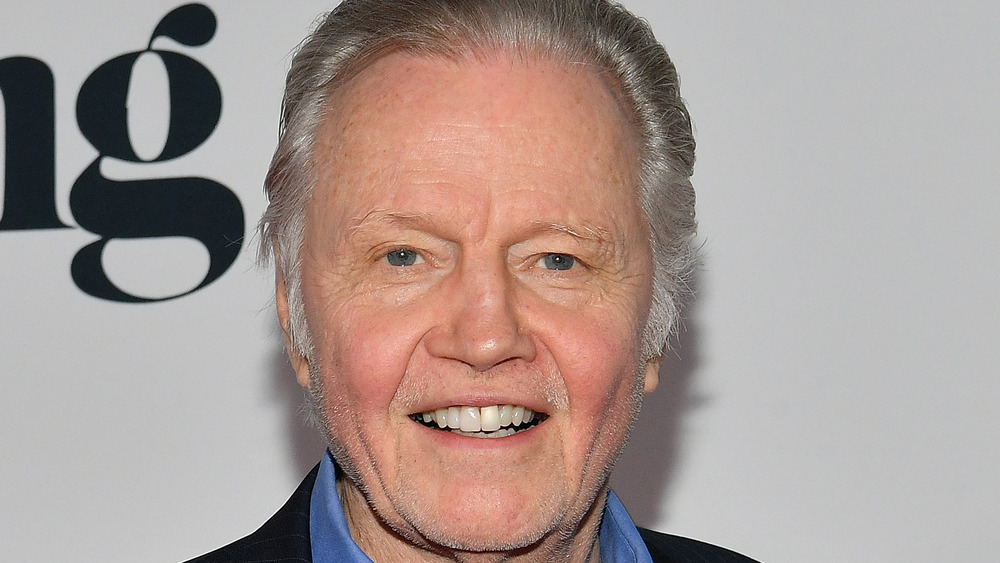 Dia Dipasupil/Getty Images
When news first broke that Mr. & Mrs. Smith co-stars Brad Pitt and Angelina Jolie filed for divorce, it seemed to come out of nowhere — for fans and for Jolie's father, Jon Voight. Like most fans, Voight thought Pitt and Jolie were meant to be together forever. In an interview with Inside Edition in September 2016, following his daughter's divorce news, he expressed his shock.
"Very sad," he said. "Something very serious must have happened for Angie to make a decision like this." Although he was not sure what led his daughter to file for divorce, he did not mention Pitt in his condolences. However, Voight did mention Jolie and her six kids, whom she shares with Pitt. "I'm concerned for Angie and the children," he added. "Hopefully I will be seeing them very soon."
However, in 2020, when Pitt was nominated for an Oscar for his role in Once Upon a Time... In Hollywood, Voight applauded Pitt for his turn in the film. "I am proud of Brad," Voight said (per People), "and that was a very unusual movie, and a very successful one, a very dynamic movie."
Jon Voight wishes Brad Pitt the best amid his custody battle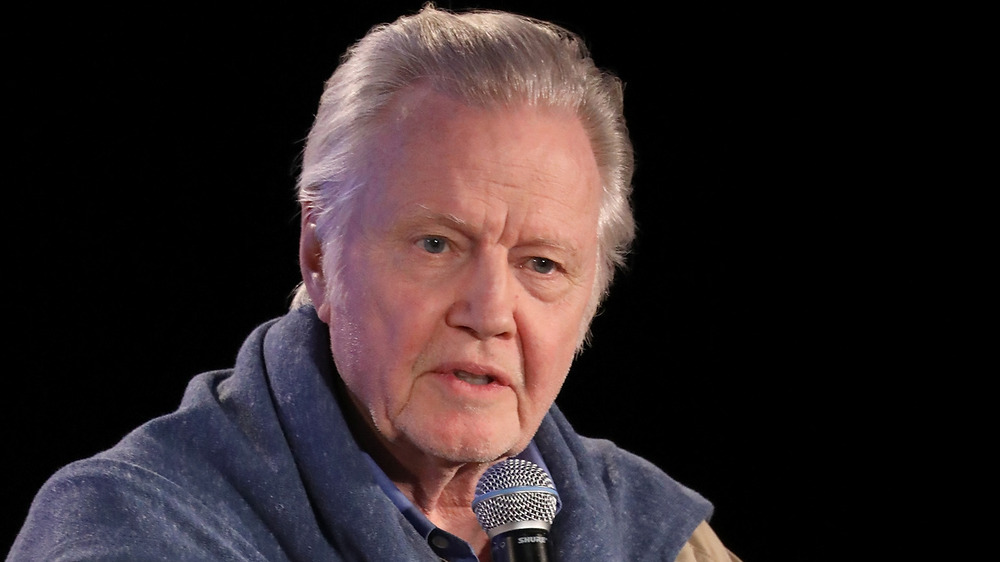 Cindy Ord/Getty Images
Although Angelina Jolie and Brad Pitt announced that "Brangelina" would be no more in September 2016, their names still appear together in headlines as the custody battle linked to their ongoing divorce drama continues. In March 2020, Entertainment Tonight reported that Jolie had "proof and authority" that Pitt abused their children. With recent developments in Pitt and Jolie's divorce coming to light, Jon Voight had no comment on the custody battle, but he did have words for his former son-in-law.
"He [Brad] has had some difficulties with alcohol and I hope that he takes care of things and I pray for the guy," Voight told The Sun. He also gave a brief peek inside on how his grandchildren are handling everything. "The kids are coping as best they can," he said.
Despite things taking an unpleasant turn in Pitt and Jolie's relationship, it seems that Voight wants the best for both of them and their children.