Who Is Jon Rahm's Wife, Kelley Cahill?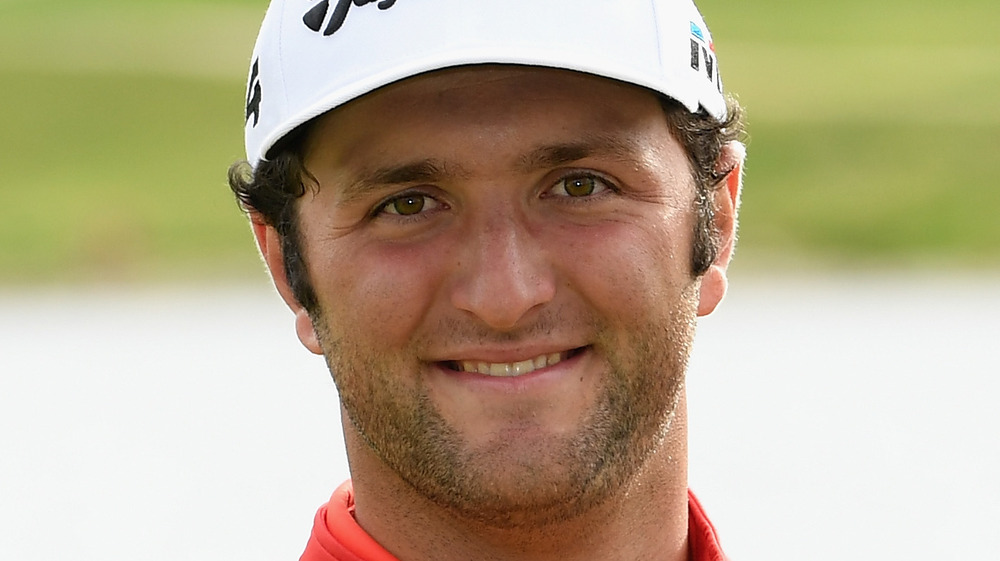 Ross Kinnaird/Getty Images
If you are a golf fan, there's a good chance you have heard of Jon Rahm. He's quite accomplished on the putting green and has a solid chance at winning the Masters in April 2021, according to ESPN. It's obvious Rahm trains hard to be the best — he is currently ranked third in the world. If that's not impressive enough, the 26-year-old Spanaird "tied for seventh" at the November 2020 Masters. Better make more room in that trophy case!
In addition to his five PGA Tour event titles, Rahm inked a deal with Callaway Golf in January 2021. Signing the golf phenom was a no-brainer for Tim Reed, senior vice president of global marketing. "Jon is one of the most exciting players in the game, and he's already achieved so much in professional golf at such a young age," Reed told Golf.com. "He's a proven winner, a dynamic personality, and he has a lot of confidence in our equipment. Jon is just an out-and-out competitor."
Top-notch golf equipment sounds great, but we think his love with wife Kelley Cahill is even sweeter. Keep reading for more details about their relationship.
Jon Rahm and Kelley Cahill have been married since 2019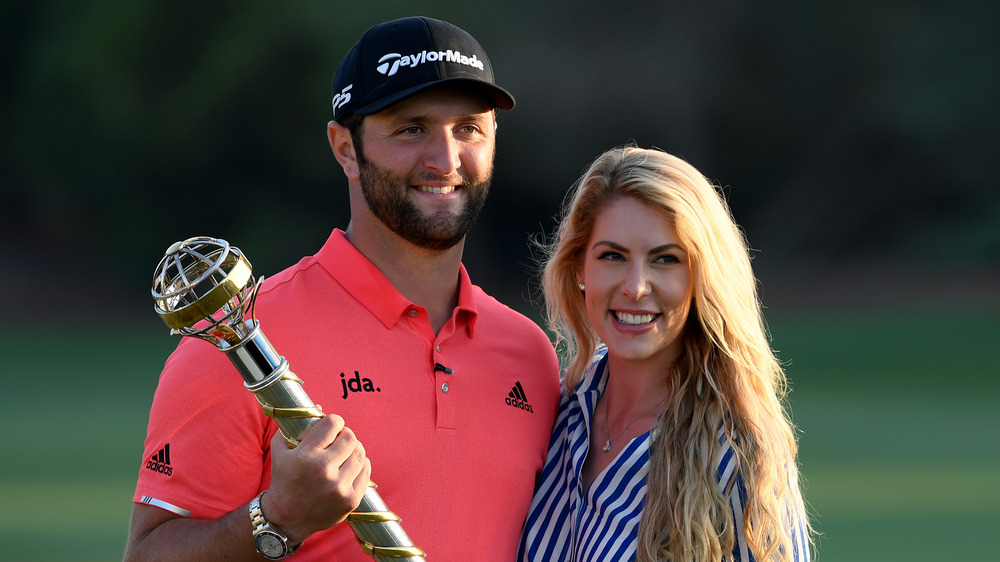 Ross Kinnaird/Getty Images
Jon Rahm and Kelley Cahill met in college when they attended Arizona State University as student athletes, per Golf Monthly. Cahill threw javelin and played tennis, and once competed in a match against her husband. "He's killing forehands ... crosscourt zingers, and I'm thinking, 'This can't be right'. He was so good. I was so upset. I was actually mad for a day or two. We have not stepped foot on a tennis court since," she said.
The couple lived together for two years before Rahm put a ring on it. They married in Bilbao, Spain in December 2019. Cahill used to delight her Instagram followers with steamy bikini shots (via The Sun), but she has more important things to focus on now — she's going to be a mom!
Rahm is "excited" for fatherhood, and Cahill's mid-April 2021 due date is fast approaching. But Rahm will leave the tournament at a moment's notice if Cahill goes into labor earlier than expected. "Being a father is much more important than any golf event would ever be, so that's my where my head is right now," he told ESPN. Congratulations to Rahm and his growing family!