Here's How Much Golfer Jon Rahm Is Really Worth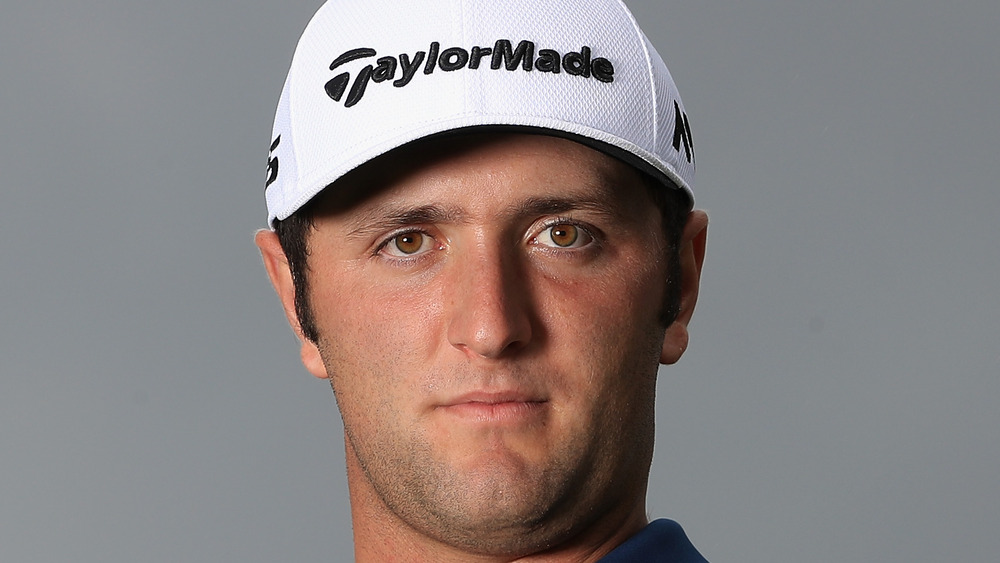 Andrew Redington/Getty Images
It's no secret that the sport of golf is one of the most lucrative jobs on the planet, earning athletes a ton of money like professional football and basketball players. Take Tiger Woods for example, who has almost amassed a $1 billion fortune. Jon Rahm is one of the most successful players on the PGA Tour, and he's always up at top of the leaderboard with the likes of Rory McIlroy, Jordan Spieth, and Justin Thomas. Rahm, who hails from Spain, usually sits pretty at the top of the FedEx standings as well. 
In 2020, he talked with Golf Monthly about his success and other players on the tour who have inspired him, including Sergio Garcia and Seve Ballesteros. "I grew up watching Sergio, but the more I got into the game, the more I learned about Seve — how he inspired people not only by how he played golf but in how he brought them together, how he had people wanting to play golf and how golf changed in Europe and Spain thanks to him," he shared.
There's no doubt that the golfer is confident, and Rahm is poised to have a great career ahead of him. He's already accomplished plenty for a young superstar, and his potential is infinite. Keep scrolling to find out the golfer's net worth, which experts only expect to continue to grow by leaps and bounds.
Jon Rahm is incredibly successful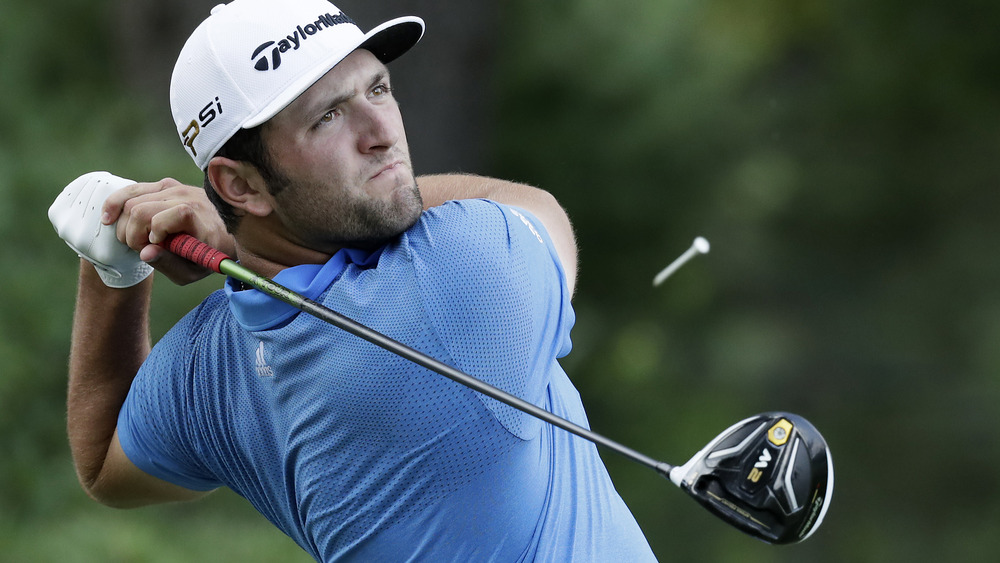 Rob Carr/Getty Images
During his playing career, Jon Rahm has amassed a net worth of $13 million, per Celebrity Net Worth. As of this writing, the golfing superstar is only 26, but he's accomplished plenty at his age. According to his PGA Tour bio, Rahm racked up five wins on the PGA Tour and six in international wins. In the first three months of 2021 alone, the Spanish-born golfer has accumulated more than $2.9 million for wins alone, per ESPN. Rahm, who came to the United States and attended Arizona State University, also has a ton of sponsorships that make up for the rest of his fortune. In January 2021, Sports Pro Media reported that Rahm signed a multi-year deal with Callaway golf. The American-based company also sponsors Xander Schauffele and Phil Mickelson. According to Business Wire, Rahm also has plenty of other sponsorships that likely pay him a reasonable amount, including JDA Software, Adidas, and Rolex.
According to Golf Channel, Rahm is a resident of Scottsdale, Arizona, with his wife, Kelley Cahill. The town is known for having high-priced real estate and gorgeous mountain landscapes. The PGA pro purchased a home in the desert for just north of $1 million in 2017 (per BlockShopper). Rahm also told Golf.com that he's a big car guy, and he raved over his sponsorship with Mercedes. We can only imagine that he may have a few luxury vehicles in his garage but hey, he's definitely earned it!