The Truth About Dr. Ruth's Husband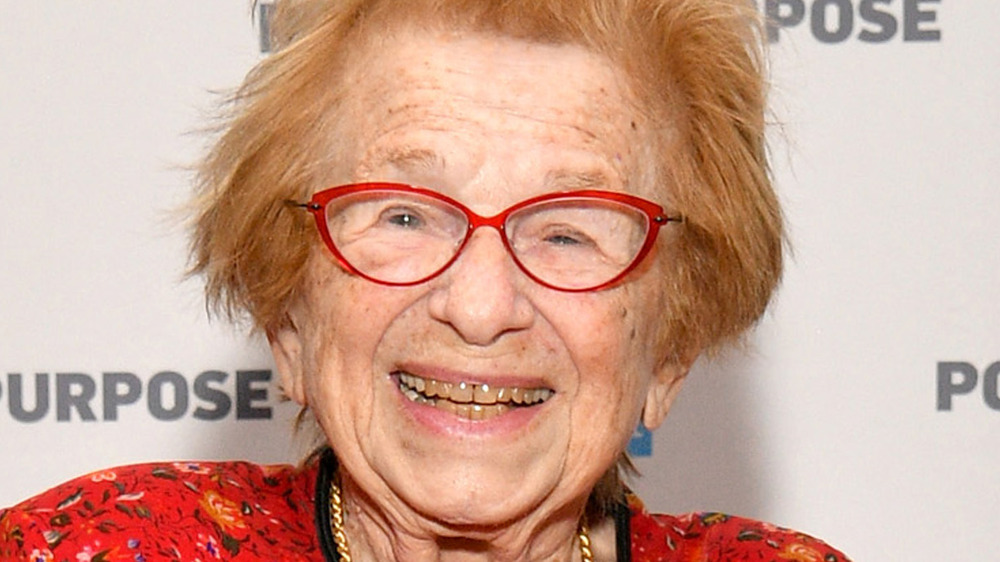 Dia Dipasupil/Getty Images
Dr. Ruth Westheimer is one of the most popular and well-known doctors on the planet. As fans know, she's a sex therapist who is not afraid to discuss topics that most people would rather ignore (and for that reason, we love her). According to Biography, the television personality escaped Nazi Germany and landed in New York City, where she worked for Planned Parenthood. In 1980, her career took off after one of her lectures spiraled into the radio show Sexually Speaking. Westheimer also had a Lifetime series titled Good Sex! With Dr. Ruth Westheimer and she has authored many books, including Dr. Ruth's Guide to Good Sex and Sex For Dummies.
The famous doctor is not one to hold anything back when she's giving advice, and that is one of the reasons why she has become a household name. Westheimer offered a few gems of advice to the HuffPost in 2015. "Many men need some visual stimulation to become aroused," she shared while reminding fans not to just have sex in the dark. "Take that away from them and you might be creating a self-fulfilling prophesy — that is, a dying sex life — not because of your added weight but your reaction to it. So parade your body in front of your partner, show it off, try to feel good about it, and see how he reacts."
Who was the man who loved this brilliant woman? Keep scrolling to find out!
Dr. Ruth's husband also escaped Nazi Germany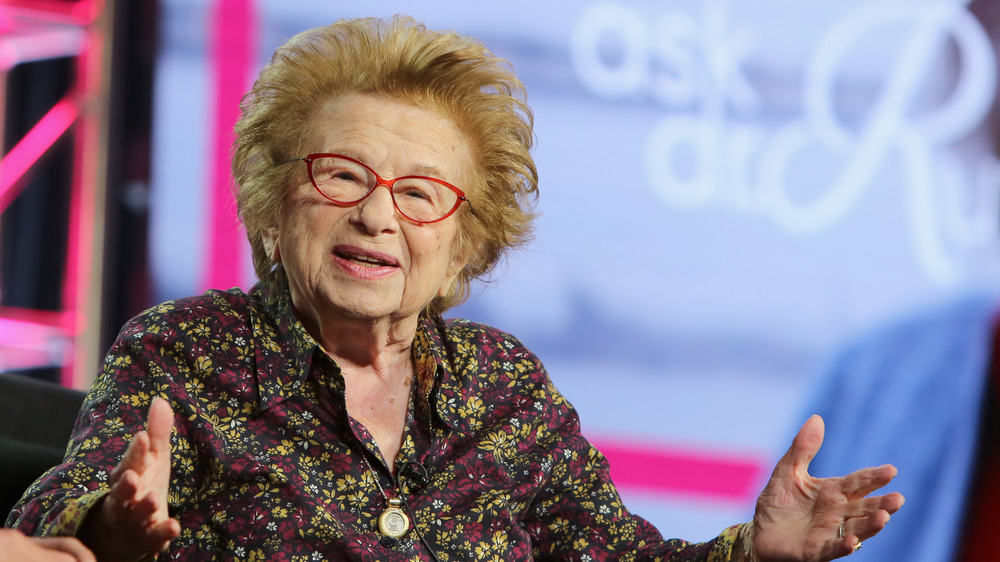 Rachel Murray/Getty Images
Dr. Ruth Westheimer met her husband Manfred Westheimer in 1961, according to The Morning Call. Like his wife, Manfred escaped Nazi Germany when he was a child, moving to Portugal with his family. Manfred eventually came to the United States, moving to Louisville, Ky., to live with some relatives while attending high school. According to her column in Moment, Dr. Ruth married two times before finding true love with Manfred. The pair met on a ski trip to the Catskills. "It wasn't love at first sight," Dr. Ruth wrote. "Love at first sight doesn't exist. The only thing that can exist at first sight is an interest in developing a relationship." Dr. Ruth called her two prior marriages "legalized love affairs," but her relationship with Manfred was "true love." 
"We shared everything during our marriage, up until his passing in 1997. He supported my career when I was just starting as a radio talk show host in the 80s, coming with me every Sunday when I recorded the program at WYNY," she wrote, revealing that her husband got a kick out of her job as a sex therapist. The couple shares a son, Joel Westheimer, and Manfred legally adopted Ruth's daughter, Miriam. According to The Morning Call, the couple shared a beautiful love story up until 1997, when Manfred died of a stroke. "I don't know for sure if relationships can be beshert, maybe," Ruth shared. "But what I do know is that Fred was the right husband for me." How cute!