The Strange Connection Between Sean Penn And Richard Ramirez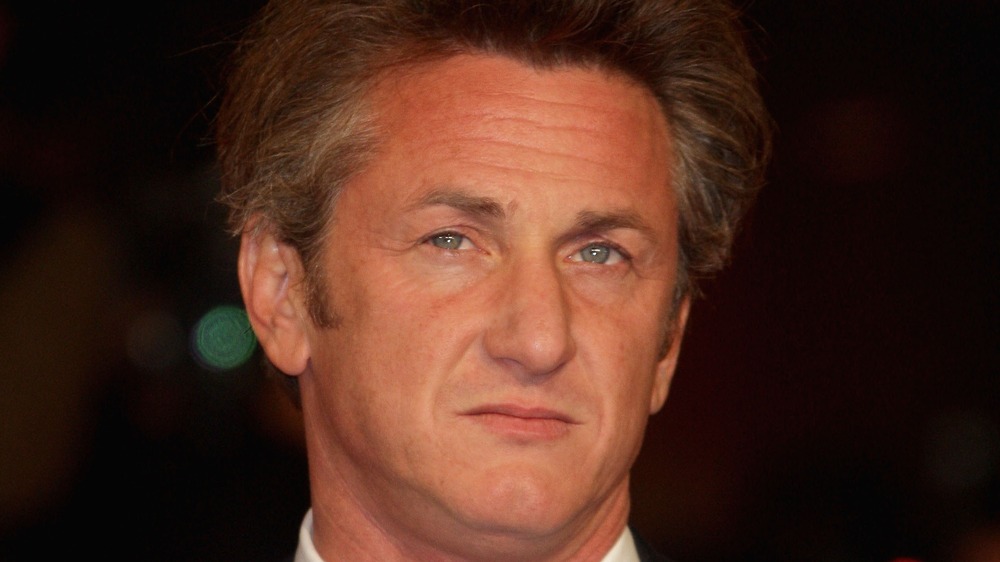 Pascal Le Segretain/Getty Images
Sean Penn is famous for his decorated career as an actor and director, but he also had made headlines for his run-ins with the law. The Milk actor had an especially rough time with authorities in the 1980s.
While in Macau shooting a movie with his then-wife Madonna in 1985, Penn was reportedly charged with attempted murder for hanging a paparazzo over the balcony of his hotel room, as told in his biography Sean Penn: His Life and Times (via The Sydney Morning Herald). The actor claimed he was able to escape his unlocked cell and evade police, and years later was pardoned by the government of Macau.
Penn found himself on the wrong side of a jail cell door a couple of years later in 1987. As covered by the Los Angeles Times then, he was sentenced to 60 days in jail for reckless driving and punching a movie extra after they snapped a photo of him and Robert Duvall on the set of Colors. The judge hoped the movie star would learn to curb his temper when people tried to "goad him."
Penn was not the only famous person in that county jail at that time. Serial killer Richard Ramirez was in a nearby cell as he awaited trial, as per the Los Angeles Times in 2015. The man known as the "Night Stalker" was eventually convicted for his heinous crimes which included 13 counts of murder.
Keep reading to find out what happened between the serial killer and Hollywood A-lister while they were locked up together.
How Sean Penn felt about Richard Ramirez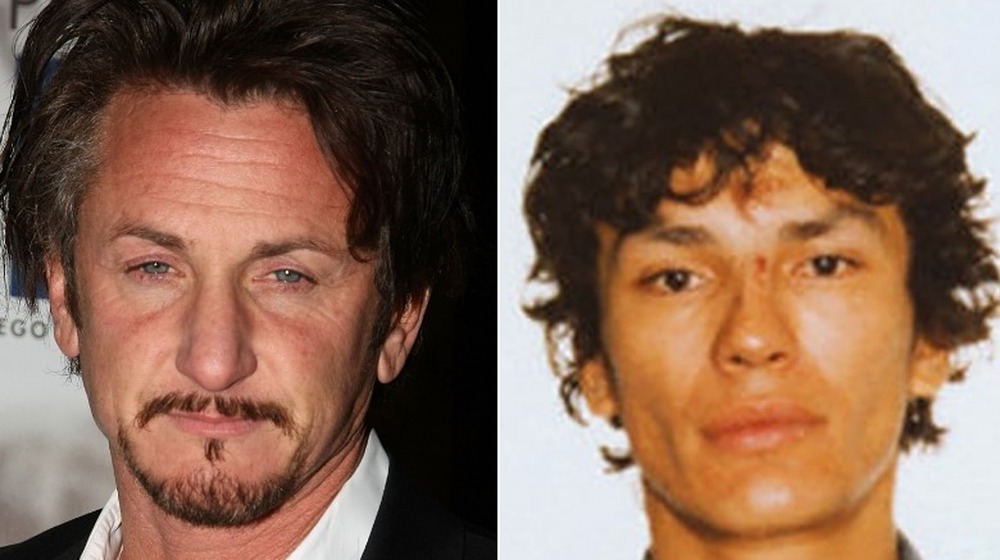 Andrew H. Walker, Michael Ochs Archives/Getty Images
Sean Penn was eager to complete his 60-day sentence without incident in 1987 when a guard approached him with a message from Richard Ramirez. As covered by The Hollywood Reporter, in March 2015 the I Am Sam star spoke to film students at Loyola Marymount University about his time locked up near the "Night Stalker." A guard told Penn that Ramirez wanted the actor's autograph. Penn requested a note from the infamous killer first, as he did not want to be busted for passing contraband. "So, I get this thing from him and it says, 'Hey, Sean, stay tough and hit them again — Richard Ramirez, 666,' with a pentagram and a rendition of the devil," Penn told the Loyola film class.
The Fast Times at Ridgemont High star was not thrilled to correspond with Ramirez, but he wrote him a note back. "I said, 'You know, Richard, it's impossible to be incarcerated and not feel a certain kinship with your fellow inmates," Penn recalled. "'Well, Richard, I've done the impossible, I feel absolutely no kinship with you.'" The Carlito's Way actor said he held onto the note, but was happy it burned up when his home caught fire twenty years later in 2007.
As covered by the Los Angeles Times, Ramirez spent his time in prison in isolation until he eventually died of cancer in 2013 while on death row.
Penn was not the only famous actor the killer had a connection to.
John Stamos was connected to Richard Ramirez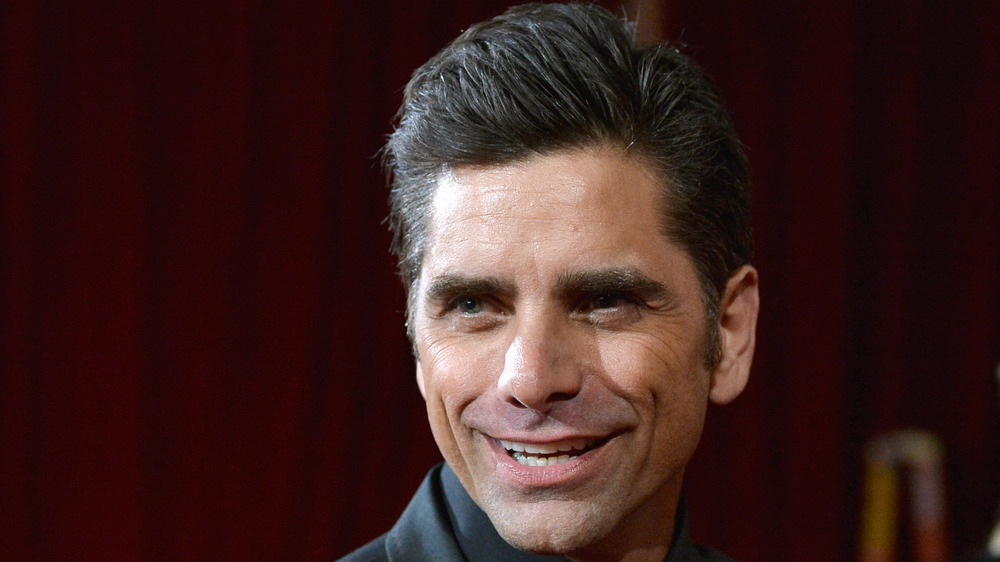 Frazer Harrison/Getty Images
John Stamos had an eerie connection to Richard Ramirez that he did not realize until decades later. Long before he became Uncle Jesse Katsopolis on Full House, Stamos was a heartthrob who was heavily featured in the pages of the teen magazine Tiger Beat. As the sitcom star recalled to Entertainment Tonight in 2019, the editor of the magazine, Doreen Lioy, was instrumental in his early success. "She groomed me," he told the outlet.
It was not until after Stamos' mother died in 2014 that the actor started to put the pieces of his connection to Ramirez together. Stamos found a hoard of old Tiger Beat issues when clearing out his mother's home. At first he had no clue why his mother held onto them for so many years, and then he remembered how Lioy had become very close friends with his mother. "She was a very lonely woman — [and] spent all the holidays with us," he told ET.
How this connected to the "Night Stalker" was that Lioy married him in 1996 after he had been convicted of the atrocious murders. "He's kind, he's funny, he's charming," was how the former Tiger Beat editor described Ramirez to CNN in 1997.
Stamos told ET that in hindsight he felt uneasy that the woman who helped make his career also wound up marrying a convicted serial killer. "What did she see in me that she saw in him?" Stamos said.