The Truth About John Mulaney And Nick Kroll's Friendship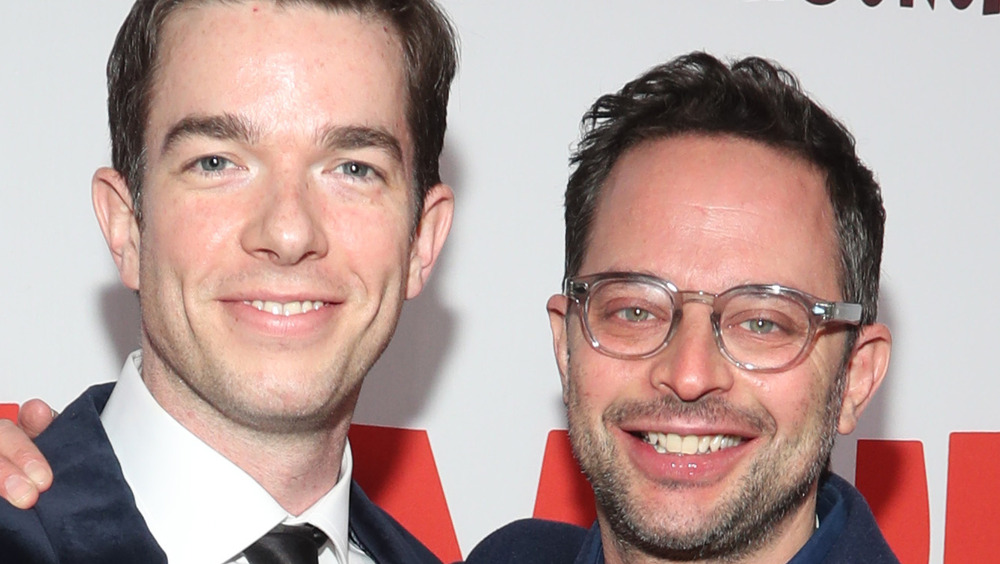 Manny Carabel/Getty Images
The private, prestigious, D.C.-located, and Ivy League-adjacent Georgetown University doesn't exactly seem like Comedy Town U.S.A. In terms of the talent that has emerged from the school in the last couple of decades, though,  the school has earned a reputation for being, as the Washingtonian put it, an unexpected "breeding ground for comics."
In 2000, standup comedian and Saturday Night Live alum John Mulaney enrolled at Georgetown and joined an improvisational comedy group called The Georgetown Players Improv Group. As it turns out, the guy who cast him in the group was fellow comedian Nick Kroll, a college senior and the group's director at the time. "Had I not met Nick that day — and then met Mike Birbiglia, another incredible comedian who has helped me out so much — it really would have been a different path," Mulaney told CBS News.
Kroll graduated the following year and moved to New York City to pursue a career in comedy. Mulaney graduated three years later, in 2004, and began frequently crashing with Kroll in New York while trying out his comedy chops to build confidence on stage. Since then, the pair have continued to contribute to one another's comedy success.
When asked about their shared success during a 2017 interview for TIME magazine, Mulaney mused, "It's like how twins have a language that they can speak. One part of our brain is the same. There were times when it was like we both knew exactly where the other was going."
John Mulaney and Nick Kroll have been comedy collaborators since college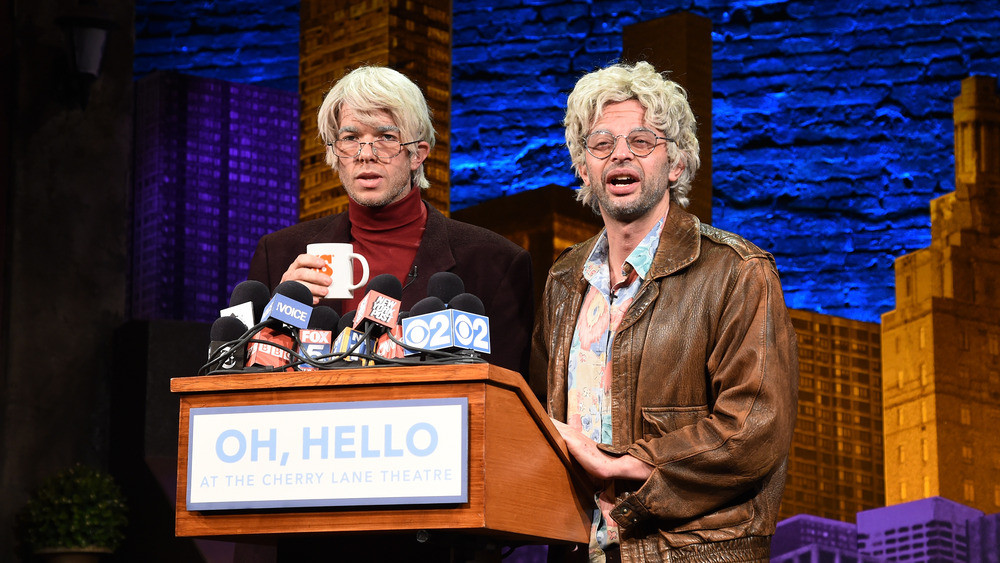 Ilya S. Savenok/Getty Images
One of John Mulaney and Nick Kroll's most successful comedic collaborations began with a sandwich piled high with an overwhelming quantity of tuna fish. Mulaney appeared in an episode of The Kroll Show in 2013 for a sketch called "Too Much Tuna," which would later become a key component of the pair's hit Broadway show and subsequent Netflix special, Oh, Hello! The show stars Mulaney and Kroll as George St. Geegland and Gil Faizon, two aging New Yorkers with unorthodox, eccentric habits. "By the time we got to Oh, Hello we both entered it thinking, 'We enjoy this so much. We want people to like it but we don't really care that much what they say,'" Mulaney told CBS News.
"I've known [Mulaney] for so long, and we love being around each other so this was such a pure joy," Kroll said of their collaboration in an interview for TIME magazine. "The fact that it then succeeded on other levels was a very good lesson."
Following the success of Oh, Hello! on Broadway in 2015 and 2016, the pair were offered the opportunity to co-host the Film Independent Spirit Awards in both 2017 and 2018. Since 2017, Mulaney has voiced Kroll's character's best friend, Andrew Glouberman, on Kroll's acclaimed, semi-autobiographical, puberty-centric cartoon Big Mouth. As for the future, the pals are open to continued collaborative comedy opportunities and, as Mulaney told TIME, preferably "the most fun and the dumbest."